Welcome to Petersfield Church of England Aided Primary School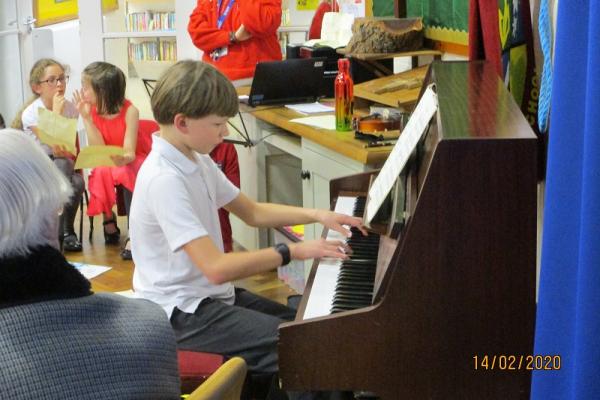 Welcome to our school website. This is designed to give you an insight into the exciting place that is Petersfield Church of England (Aided) Primary School. We very much look forward to welcoming you into school soon to find out even more.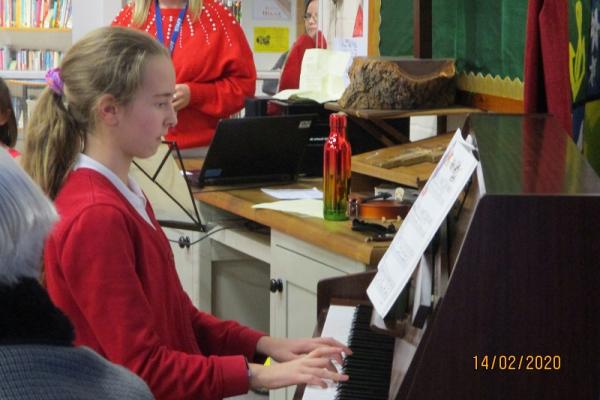 Petersfield Church of England (Aided) Primary School is a small, rural school serving families from within the parish boundaries of Orwell, Arrington, Croydon, Tadlow, Whaddon and Wimpole and from many other locations outside of our school catchment. We are committed to providing a high quality education within a Christian context and we work hard to create a caring environment, both inside the classroom and out. By focusing on excellence, enjoyment, perseverance and building relationships we support and inspire our pupils throughout this stage of their lifelong learning journey.
Our 2017 Ofsted report recognises many of the school's great strengths, particularly in relation to the good start the children make in the Early Years Foundation Stage, keeping the children safe, the caring ethos, behaviour, relationships and the strong leadership and management of the school. The report identifies that Petersfield is a 'well-organised and improving school in which pupils are well cared for and develop confidence in their learning'. We are very proud that the children at our school are so caring, well behaved and respectful.
Our February 2016 SIAMS report highlighted that "the distinctiveness and effectiveness of Petersfield Primary as a Church of England school are good because:
School leaders have clarity of vision, drive and ambition for the school, founded on the Christian ethos.
Pupils demonstrate significant strengths in their social, moral, spiritual and cultural development.
Imaginative and challenging RE teaching ensures pupils of all abilities are engaged and high standards attained."
It went on to identify that:
"Relationships are exemplary, modelled by adults and particularly strong between older and younger pupils through the 'buddy' system.
Staff have high expectations of pupils which is reflected in the progress they are making in their workbooks.
The school's values are clearly stated and recognised by all stakeholders.
Excellent links have been established with the community, including with the Parish Church.
There are significant strengths in teaching and learning in RE at Petersfield. Teachers use imaginative approaches to engage pupils of all levels of ability.
A high level of challenge is evident in the 'big questions' explored across the age range.
Leaders, including the incumbent and the chair of governors, have the vision, ambition and drive required to secure future success.
SMSC is strong and the emphasis placed on this by school leaders is recognised and much appreciated by parents. The articulate, thoughtful and open-minded engagement of pupils in discussions with each other and with adults is testimony to the effectiveness of the leadership of Petersfield CEVA Primary School."
We very much look forward to welcoming you to Petersfield where, as partners in learning together, we strive to provide the very best for each individual.
Karen Gwynn and Laura Penrose, Co-Headteachers.
Latest News
14th Feb - School is now closed for the Spring Half Term holiday. We look forward to welcoming pupils, parents and visitors back to school on Monday 24th February. Happy Half Term!
14th Feb - Well done to all the pupils who received a Head Teachers Award or the Hollands Cup. A special thanks to the children who organised the Music Concert, which was dedicated to Mr Hollands. All the children who participated were able to showcase their talents!
13th Feb - Thank you to all the Parents and Carers who attended tonight's Parents' Evening. If you have not been able to meet the teachers yet or have not completed the questionnaire, please do speak to your child's classteacher.
12th Feb - Four children represented the school at a multisports competition at Impington College. 'It was a great opportunity to try new sports'.
12th Feb - Thank you to Croudace for today's site visit for year 6. This visit provided the inspiration for poetry writing.
12th Feb - We are pleased to report the phone lines and internet are currently working again. Thank you for your patience.
11th Feb - It is great to be welcoming parents to the first of the two Parents' Evening sessions tonight. Working together for the good of the children is so important to us.
10th Feb - Thank you to the children and staff who participated in the Litter Pick of the Rec today. We were delighted to work in conjunction with the Women of Orwell.
10th Feb - Apologies, following the power cuts we still have no phone service. Please use email or come to the office if needed.
7th Feb - Pine Class showcased their learning about 'The Groovy Greeks' today with songs, drama, researched information, and their own written myths. Well done to all involved, you have obviously worked so hard!
5th Feb - Thank you for the messages and chocolate during Ofsted! Mr Mohammed will now write his Ofsted report which is currently confidential. We will publish it here as soon as we are able.
5th Feb - We are delighted to have the Life Skills Bus in school today and tomorrow as part of our PSHE sessions. We were please to welcome parents who came to find out more about the bus.
4th Feb - Year 5 and 6 had an amazing time at the O2 for the spectacular event of Young Voices.
4th Feb - Thank you to all the positive messages - we are very proud of Petersfield and are looking forward to welcoming Ofsted about our school today and tomorrow.
Latest Publications
Notices