British Values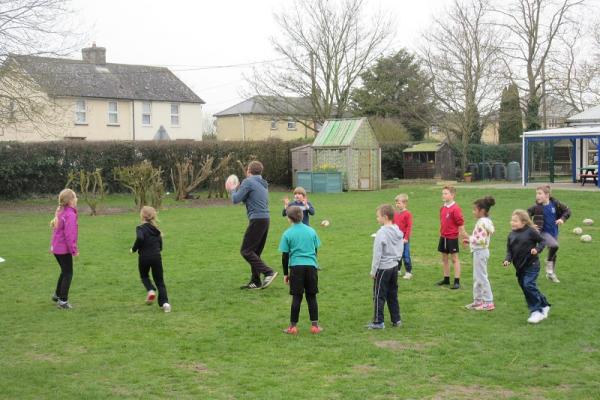 British Values and SMSC feature heavily in the redesigned school curriculum launched in Spring 2016. Miss Smith (Curriculum Lead), Mrs Goldring (PSHEC coordinator) and Mrs Williams (RE & SMSC coordinator), together with Mrs Gwynn, have written a new policy in conjunction with staff and Governors which has been approved by the Governors in February 2017. This policy articulates how we promote these values in our school though our own values, curriculum and enrichment activities. Please do speak to these members of staff to find out more about the British Values and how we teach them as part of citizenship at Petersfield. These values are:
Democracy
UN CRC Article 12: Children have the right to say what they think should happen, when adults are making decisions that affect them, and to have their opinions taken into account.
The rule of law
UN CRC Article 19: Governments should ensure that children are properly cared for, and protect them from violence, abuse and neglect by their parents, or anyone else who looks after them.
Individual liberty
UN CRC Article 31: All children have a right to relax and play, and to join in a wide range of activities.
UN CRC Article 15: Children have the right to meet together and to join groups and organisations, as long as this does not stop other people from enjoying their rights.
Mutual respect
UN CRC Article 2: The Convention applies to everyone whatever their race, religion, abilities, whatever they think or say and whatever type of family they come from.
UN CRC Article 30: Children have a right to learn and use the language and customs of their families, whether these are shared by the majority of people in the country or not.
Tolerance of different faiths and beliefs
UN CRC Article 14: Children have the right to think and believe what they want, and to practise their religion, as long as they are not stopping other people from enjoying their rights. Parents should guide their children on these matters.
Latest News
23rd May - Well done to our year 2 pupils who today completed their final SATS test. They worked very hard and we are very proud of them!
17th May - Four year 6 pupils did an excellent job (especially as it was just hours after their last maths SAT!) representing Petersfield at the St Faiths' Maths Challenge. Our thanks go to Mrs Anderson for leading this visit.
17th May - Well done year 6, you completed the final SATs test today and remained a credit to yourself and the school throughout the tests. The beautifully iced cakes were very well deserved!
16th Mar - We were delighted to be joined by Mrs Jane Johnson, one of our school governors, in assembly today. She spoke to the children about the importance of reading and told them the results of the recent Governor Reading questionnaire.
14th May - What an incredible year 6! We are so proud of how you have tackled this week's SATS! Keep it up all week, year 6. Well done!
8th May - With the swimming season nearly upon us (much to the delight of our pupils!) staff attended our annual first aid and resuscitation training in preparation for swimming.
8th May - Year 5 representatives attended a creative writing masterclass at BVC where they took part in a variety of fun activities focused on generating story ideas before writing a short story and reading it aloud.
Latest Publications
Notices