British Values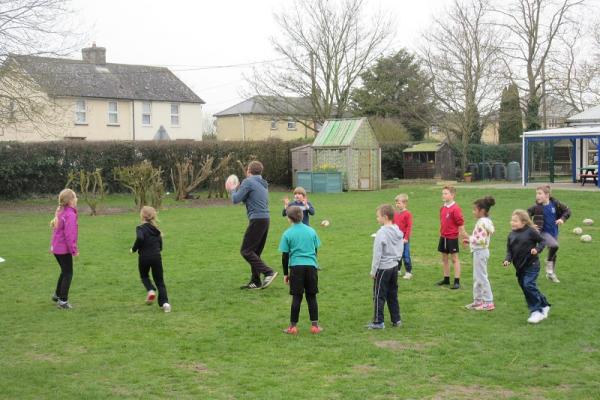 British Values and SMSC feature heavily in the redesigned school curriculum launched in Spring 2016. Mrs Gwynn (PSHEC Co-ordinator) and Mrs Williams (RE & SMSC coordinator) have written a new policy in conjunction with staff and Governors which was approved by the Governors in February 2017. This policy articulates how we promote these values in our school though our own values, curriculum and enrichment activities. Please do speak to these members of staff to find out more about the British Values and how we teach them as part of citizenship at Petersfield. These values are:
Democracy
UN CRC Article 12: Children have the right to say what they think should happen, when adults are making decisions that affect them, and to have their opinions taken into account.
The rule of law
UN CRC Article 19: Governments should ensure that children are properly cared for, and protect them from violence, abuse and neglect by their parents, or anyone else who looks after them.
Individual liberty
UN CRC Article 31: All children have a right to relax and play, and to join in a wide range of activities.
UN CRC Article 15: Children have the right to meet together and to join groups and organisations, as long as this does not stop other people from enjoying their rights.
Mutual respect
UN CRC Article 2: The Convention applies to everyone whatever their race, religion, abilities, whatever they think or say and whatever type of family they come from.
UN CRC Article 30: Children have a right to learn and use the language and customs of their families, whether these are shared by the majority of people in the country or not.
Tolerance of different faiths and beliefs
UN CRC Article 14: Children have the right to think and believe what they want, and to practise their religion, as long as they are not stopping other people from enjoying their rights. Parents should guide their children on these matters.
Latest News
24th Apr - School reopens to pupils, parents and visitors for the start of the summer term. Welcome back!
23rd Apr - Our INSET Day training for staff is focused on further developing our creative curriculum.
5th Apr - Whilst school is now closed for Easter, extra curricular drama and sports clubs are running throughout the holidays. Happy Easter! School will reopen to pupils, parents and visitors on Wednesday 24th April following a day of staff INSET.
5th Apr - We were thrilled to be joined by so many parents and members of our community for the Rock Steady Concert. It was a delight to witness the children performing in the bands with so much enthusiasm and talent! We all finished by singing 'When I'm 64'.
5th Apr - This morning, in the sunshine, we walked to the church for our Lent Service. We laid our decorated stones outside the church entrance to make a cairn before the service. 'It was good fun putting together I am a disciple, get me out of here!' reported a year 6 pupil.
3rd Apr - The children really enjoyed the GENR8 assembly: 'I enjoyed the songs', 'They are fun', 'They make the story interesting' and 'I love the puppets'.
3rd Apr - Today, whilst visiting the church, each class had the opportunity to explore 7 prayer stations of their choice and decorated their rock in advance of Friday's Lent service.
2nd Apr - Staff completed their Resus training, ready for the swimming season, today.
Latest Publications
Notices