Diocese Of Ely
Petersfield School, as its full name suggests, is 'aided' by the Diocese of Ely. The term 'Voluntary Aided' dates back to the 1944 Education Act and relates to the Church being responsible for maintaining the fabric of the buildings. The relationship between the school and the Diocese is however much more than just about buildings. As a Church school, an emphasis on Christian Values is at the centre of the school's ethos and highlighted in all Church schools' Mission Statements:
'Recognising its historic foundations, the school will preserve and develop its religious character in accordance with the principles of the Church of England and in partnership with the Church at parish and diocesan level.'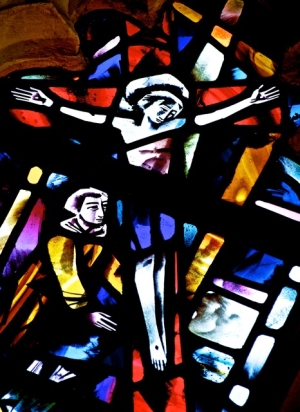 On the Governing Body of a Voluntary Aided school, are a group of governors called the Foundation Governors and they form an overall majority. Foundation Governors help to develop the school's Christian character and to uphold the Anglican ethos.
For the pupils and staff at Petersfield, this Christian character forms an intrinsic part of daily school life. Every school day includes a short act of Collective Worship. This is carefully planned in themes by term and can take place in assembly time or in class. The Reverend Felicity Couch, our parish priest, visits us each week to lead an act of worship and when in post, Mr Christopher White, the Methodist Minister, was also a regular welcome visitor in school. Visitors from other faiths are of course also welcome. We promote Christian faith as a guiding principle for life, whilst also recognising that mankind is made up of many different races and creeds, all of whom are equal in the sight of God.
The pupils enjoy celebrating the major Christian festivals throughout the year, often in imaginative and creative ways, such as making prayer-wish decorations for the St Andrew's Christmas tree or designing a quilt square for the Diocese's "Church Schools' Quilt".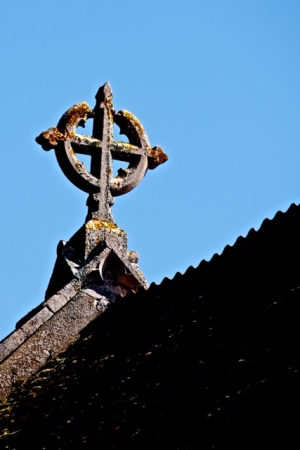 Some facts about the Ely Diocese that may interest you:
The Diocese of Ely covers an area of 1,507 square miles
The area incorporates Cambridgeshire, part of West Norfolk and some parishes in South Peterborough
In the Diocese of Ely, there are 334 church buildings providing places of worship for their local communities
Ely Cathedral dates back to Saxon Times with the life of its founder St Etheldreda
Work on the present cathedral began in the 11th century
250,000 visitors come to Ely Cathedral every year
There are over 80 Church Schools in the Ely Diocese
For more information you can visit the Ely Diocese website.
Latest News
19th Oct - School is now closed for half term. However, holiday sports clubs are running throughout the holiday week. Monday 29th is a staff INSET training day so school will reopen for the new term to pupils, parents and visitors on Tuesday 30th Oct. Happy half term!
19th Oct - Mr Hollands presented the Hollands' Cup to Thomas for his musicality and love of music. He also gave us a treat by dancing for us!
19th Oct - Well done Petersfield, we raised £104.64 for the Shine charity. It was delightful to see all the children dressed in yellow. This money will really make a difference to families in Cambridgeshire.
19th Oct - We enjoyed a wonderful Black History assembly. Children presented work inspired by: Frank Bowling, Chris Ofili, Lublin Himid, Uno Egonu and Hurvin Anderson. The children's work was so good that it was difficult to see the difference between the artist and the children's.
15th Oct - The Lunchtime Company, new lunch providers as of today, received rave reviews from pupils and staff who commented on the amazing taste, delicious smell the moment you entered the dining hall and the significant improvement in the school meals today.
15th Oct - School started with much excitement in assembly as our Story Teller challenged our understanding of stories. Each class is participating in an exciting workshop in preparation for sharing stories with children from Barrington and Foxton school after half term.
12th Oct - Well done to Yew class for their delicious FOPS cake sale fundraiser.
8th-12th Oct - Thank you to our amazing careers' week parent volunteers. Our pupils said: 'fascinating, we didn't know how many jobs there are in the world, quite exciting listening to the people, incredible to hear about the jobs, interesting to hear what other people do for work, and inspiring!'.
10th Oct - We were delighted to welcome The Lunchtime Company into school to tell us all about the exciting and tasty new menu for school meals from October 15th.
8th Oct - Welcome to our PGCE students working in Ash Class.
8th Oct - Our careers week is already inspiring conversations about 'What I am going to be when I grow up' thanks to our talks today on careers in epidemiology, working with wildlife and being a human rights lawyer. Many thanks to out inspirational volunteers.
5th Oct - Our year 6 pupils visited Ely Cathedral today, along with 600 pupils from schools in the Diocese. Their focus was WW1 and what life was like at the Home Front. It ended with poppies falling in the octagon. 'It was so beautiful'.'I loved looking up and seeing the falling poppies'.
5th Oct - As today was World Smile Day, in Collective Worship we discussed the importance of smiles and how it makes you and others feel when you smile. We asked our pupils to go home and give their families a big smile!
5th Oct - It was wonderful to hear our cook praise the whole of Rowan class for their polite manners today. She said that every child thanked her and was so polite. She said that in all the schools she has worked in, she has never had a whole class do that before.
3rd Oct - We are really focusing on our learning behaviours in school and went through this together in assembly. After reading the children's comments in their behaviour questionnaires, we have amended our plans including how we sit in assembly.
28th Sept - Well done to our first Headteachers' Award winners of 2018-19. What a good example to set to others.
28th Sept - Our pupils were delighted, excited and inspired by Jamie, who came from Rocksteady Music School to work with our pupils. They said: 'I want a band of my own when I get older!' and 'It was fun playing the electric guitar'.
28th Sept - Thank you to all who supported our Macmillan Coffee morning and cake sale today. We raised £160 for this worthwhile charity.
27th Sept - Rowan and Yew classes enjoyed a busy day explored Wicken Fen as part of their curriculum topic.
21st Sept - We went to church today to celebrate and give thanks for harvest. The children donated food and money to the Royston Food Bank. Our children read the prayers they had written in buddy groups.
20th Sept - The primary focus of our first Full Governing Body meeting of the academic year was on our Petersfield Priorities to further raise standards. Please do see how you can help your child by reading the weekly update on the newsletter.
Latest Publications
Notices