Diocese Of Ely
Petersfield School, as its full name suggests, is 'aided' by the Diocese of Ely. The term 'Voluntary Aided' dates back to the 1944 Education Act and relates to the Church being responsible for maintaining the fabric of the buildings. The relationship between the school and the Diocese is however much more than just about buildings. As a Church school, an emphasis on Christian Values is at the centre of the school's ethos and highlighted in all Church schools' Mission Statements:
'Recognising its historic foundations, the school will preserve and develop its religious character in accordance with the principles of the Church of England and in partnership with the Church at parish and diocesan level.'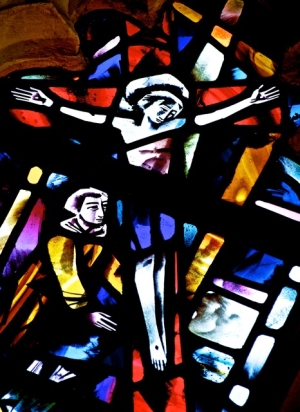 On the Governing Body of a Voluntary Aided school, are a group of governors called the Foundation Governors and they form an overall majority. Foundation Governors help to develop the school's Christian character and to uphold the Anglican ethos.
For the pupils and staff at Petersfield, this Christian character forms an intrinsic part of daily school life. Every school day includes a short act of Collective Worship. This is carefully planned in themes by term and can take place in assembly time or in class. The Reverend Felicity Couch, our parish priest, visits us each week to lead an act of worship. The Methodist minister also leads Collective Worship. Visitors from other faiths are of course also welcome. We promote Christian faith as a guiding principle for life, whilst also recognising that mankind is made up of many different races and creeds, all of whom are equal in the sight of God.
The pupils enjoy celebrating the major Christian festivals throughout the year, often in imaginative and creative ways, such as making prayer-wish decorations for the St Andrew's Christmas tree or designing a quilt square for the Diocese's "Church Schools' Quilt".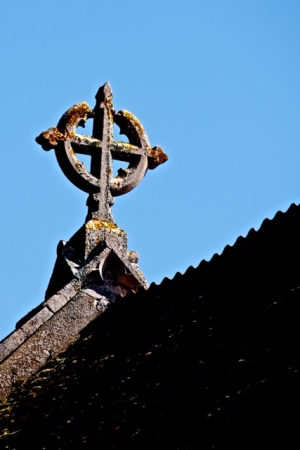 Some facts about the Ely Diocese that may interest you:
The Diocese of Ely covers an area of 1,507 square miles
The area incorporates Cambridgeshire, part of West Norfolk and some parishes in South Peterborough
In the Diocese of Ely, there are 334 church buildings providing places of worship for their local communities
Ely Cathedral dates back to Saxon Times with the life of its founder St Etheldreda
Work on the present cathedral began in the 11th century
250,000 visitors come to Ely Cathedral every year
There are over 80 Church Schools in the Ely Diocese
For more information you can visit the Ely Diocese website.
Latest News
12th Dec - The final performance of Lights, Camel Action! EYFS and KS1, you have showcased your learning through your oracy skills, singing, dancing and acting and really impressed us all this week. Well done!
11th Dec - Another amazing performance of Lights, Camel, Action, well done EYFS and KS1! We look forward to the final performance tomorrow! Our children said 'I enjoyed performing to all the parents and to the rest of the school'
10th Dec - Due to high winds, we were relocated to Wimpole Church for our Carol Singing. Thank you to everyone who joined us, sang, read and played. This is an annual highlight! Thank you also to Mr and Mrs Williams, Revd Felicity, Wimpole and FOPS.
10th Dec - 10 out of 10 - my score for Strictly Come Camel! Well done EYFS and KS1 the Rehearsal was superb! The singing was particularly impressive!
7th Dec - Christmas in Cambridge was fantastic! Thanks to FOPS and all the volunteers who made the event possible and such a great fundraiser. The slime making was a particular success with the children, including those who are young at heart!
6th Dec - We currently have a Petersfield Christmas tree at the Methodist Chapel as part of the Tree Festival. The theme this year is considering the environment. All our decorations have been made with recycled material.
6th Dec - Our Year 5 and 6 pupils went to St Andrew's church for REActive Church, where they learnt more about the meaning of Christmas and Gabriel bringing the message to Mary.
4th Dec - Today we were delighted to welcome GENR8 into school to deliver a Christmas message. Our pupils said 'I like the way they speak to the whole audience.' and 'They present the information about Jesus in a fun way with stories, songs and puppets.'
2nd Dec - Thank you for your patience today. The boiler pump has been fixed. School is warming up in stages and will open tomorrow.
2nd Dec - URGENT - Apologies, school is currently closed as we have no heating or hot water. We are expecting the technician before the start of the school day and will update here as soon as we know more.
29th Nov - We held our Christingle service in St Andrews Church today and were joined by Mother Goose. It was a delightful service, led by Revd Felicity. Seeing the pupils' faces under the candlelight is always a joy!
28th Nov - Pupils from KS2 joined other schools in a cross country tournament today. We were delighted with our pupils' performance, winning in the year 6 boy and girl and year 3 boy races. Well done!
22nd Nov - As a whole school, we discussed how to keep safe on the roads at near school, at home and near work environments. We shared the survey results for walk to school week. Well done Petersfield!
20th Nov - Our KS1 pupils attended the Multisports Festival with Barrington and Foxton children. They said: 'It was really fun.' 'We worked with other schools in teams.' 'We played lots of new games.'
Latest Publications
Notices