Diocese Of Ely
Petersfield School, as its full name suggests, is 'aided' by the Diocese of Ely. The term 'Voluntary Aided' dates back to the 1944 Education Act and relates to the Church being responsible for maintaining the fabric of the buildings. The relationship between the school and the Diocese is however much more than just about buildings. As a Church school, an emphasis on Christian Values is at the centre of the school's ethos and highlighted in all Church schools' Mission Statements:
'Recognising its historic foundations, the school will preserve and develop its religious character in accordance with the principles of the Church of England and in partnership with the Church at parish and diocesan level.'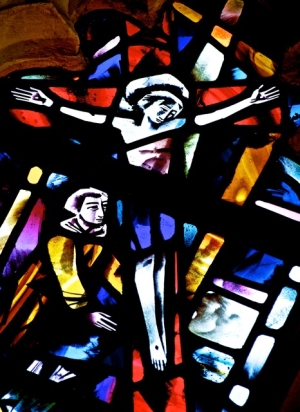 On the Governing Body of a Voluntary Aided school, are a group of governors called the Foundation Governors and they form an overall majority. Foundation Governors help to develop the school's Christian character and to uphold the Anglican ethos.
For the pupils and staff at Petersfield, this Christian character forms an intrinsic part of daily school life. Every school day includes a short act of Collective Worship. This is carefully planned in themes by term and can take place in assembly time or in class. The Reverend Felicity Couch, our parish priest, visits us each week to lead an act of worship and when in post, Mr Christopher White, the Methodist Minister, was also a regular welcome visitor in school. Visitors from other faiths are of course also welcome. We promote Christian faith as a guiding principle for life, whilst also recognising that mankind is made up of many different races and creeds, all of whom are equal in the sight of God.
The pupils enjoy celebrating the major Christian festivals throughout the year, often in imaginative and creative ways, such as making prayer-wish decorations for the St Andrew's Christmas tree or designing a quilt square for the Diocese's "Church Schools' Quilt".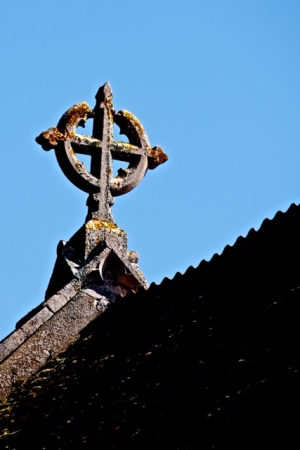 Some facts about the Ely Diocese that may interest you:
The Diocese of Ely covers an area of 1,507 square miles
The area incorporates Cambridgeshire, part of West Norfolk and some parishes in South Peterborough
In the Diocese of Ely, there are 334 church buildings providing places of worship for their local communities
Ely Cathedral dates back to Saxon Times with the life of its founder St Etheldreda
Work on the present cathedral began in the 11th century
250,000 visitors come to Ely Cathedral every year
There are over 80 Church Schools in the Ely Diocese
For more information you can visit the Ely Diocese website.
Latest News
23rd May - Well done to our year 2 pupils who today completed their final SATS test. They worked very hard and we are very proud of them!
17th May - Four year 6 pupils did an excellent job (especially as it was just hours after their last maths SAT!) representing Petersfield at the St Faiths' Maths Challenge. Our thanks go to Mrs Anderson for leading this visit.
17th May - Well done year 6, you completed the final SATs test today and remained a credit to yourself and the school throughout the tests. The beautifully iced cakes were very well deserved!
16th Mar - We were delighted to be joined by Mrs Jane Johnson, one of our school governors, in assembly today. She spoke to the children about the importance of reading and told them the results of the recent Governor Reading questionnaire.
14th May - What an incredible year 6! We are so proud of how you have tackled this week's SATS! Keep it up all week, year 6. Well done!
8th May - With the swimming season nearly upon us (much to the delight of our pupils!) staff attended our annual first aid and resuscitation training in preparation for swimming.
8th May - Year 5 representatives attended a creative writing masterclass at BVC where they took part in a variety of fun activities focused on generating story ideas before writing a short story and reading it aloud.
Latest Publications
Notices