Governors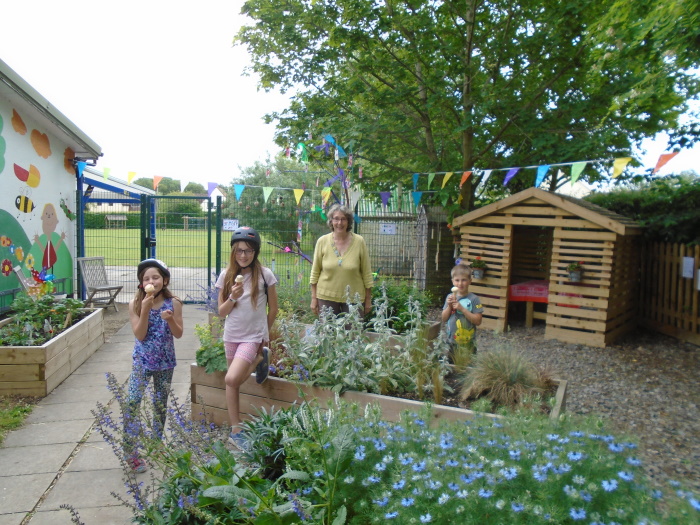 The Chair of Governors is Linda Meredith
To contact her or to ask for information about Petersfield Governors please email - clerk@petersfield.cambs.sch.uk
Forward from the Chair
The Governing Body of Petersfield School is committed to steering school improvement. Our governors are a voluntary group of dedicated people that are focused on clarity of vision, ethos and strategic direction for Petersfield School.
Our responsibility is to challenge all expectations, to monitor targets for pupils and staff and to set a budget that meets the needs of the school. Working together with the Headteachers, as the school's critical friend, we are helping to improve education for every child in this school.
'Governors know the school well. They offer precise support and challenge to leaders.' Ofsted September 2017.
The Governing Body commissioned a health check from the local authority governance service to take a look from within at its effectiveness, efficiency and ability to challenge. As a result we have endeavored to ensure that we have the tools for the new challenges in the education system and that we concentrate our time and skills effectively.
'Governance is significantly improved. Governors now provide a clearer strategic direction for the school.' Ofsted September 2017.
The purpose of this page is to provide information about the work of the Governing Body and its committees involved in the management of our school, and how, together with the Headteachers we make decisions that affect our pupils and parents.
Linda Meredith
The Governing Body:
guides and helps plan the school's overall direction
selects the head teacher, assists with the recruitment of teaching staff and approves decisions on staffing
sets the policies which define how the school is run and ensures these are followed
annually sets a balanced school budget
reviews the progress of the school against agreed targets and objectives
ensures the National Curriculum is taught
makes sure that proper safeguarding procedures are in place
makes sure that statutory duties are fulfilled
Who are Petersfield Governors?
Petersfield Governors come from many walks of life. We are a diverse group that includes people from a wide range of backgrounds. All Governors, except Ex Officio Governors, are appointed for a term of four years.
The Governing Body
| | |
| --- | --- |
| Linda Meredith - Chair | Co-opted Governor |
| Colin Wilson - Co-vice Chair | Foundation - Tadlow |
| Jane Johnson - Co-vice Chair | Local Authority Representative |
| Laura Penrose | Ex-officio - Co-Headteacher |
| Karen Gwynn | Ex-officio - Co-Headteacher |
| Rachel Peachey | Staff Governor |
| VACANCY | Minister for the Tadlow benefice |
| VACANCY | Minister for the Whaddon benefice |
| Gerry Burnell | Foundation - Croydon |
| Felicity Couch | Ex-officio - Minister for the Orwell benefice |
| Katie Reid | Foundation - Orwell |
| Ian Dugdale | Parent |
| Nik Cunniffe | Parent |
| Imogen Loxam | Foundation Arrington |
The Clerk to Petersfield Governing Body is Andrew Pulham. The Clerk is responsible for arranging meetings, circulating relevant materials, ensuring compliance with the governing body's constitution and relevant guidance, and taking and keeping minutes of meetings.
Chairs:
Chair – Linda Meredith
Co-Vice Chair – Jane Johnson and Colin Wilson

Sub-Committees:
Resources - Colin Wilson (Chair), Laura Penrose, Karen Gwynn, Linda Meredith, Katie Reid, Nik Cunniffe and Gerry Burnell
Standards – Sarah Metherell (Chair), Laura Penrose, Karen Gwynn, Linda Meredith, Jane Johnson, Felicity Couch, Imogen Loxam, Rachel Peachey and Ian Dugdale
Staff Pay Award Committee – the Resources Committee excluding Linda Meredith, Karen Gwynn and Laura Penrose.
Head Teacher Performance Management Committee – Sara Metherell, Katie Reid, Colin Wilson and Imogen Lomax
Exclusions Committee – Colin Wilson, Jane Johnson and Imogen Loxam

Nominated Governors:
Nominate Governor for Health and Safety – Katie Reid
Website and Social Media Working Party – Laura Penrose, Sara Metherell and Howard Carter
Nominated Governor for Training – Linda Meredith
Nominated Governor for Safeguarding – Felicity Couch
Nominated Governor for E-Safety – Gerry Burnell and Katie Reid
Nominated Governor for Inclusion including SEND & Gifted and Talented - Colin Wilson
Nominated Governor for Looked After Children (LAC) and Post LAC – Felicity Couch
Nominated Governor for Pupil Premium – Linda Meredith
Nominated Governors for EYFS – Jane Johnson
Nominated Governor for allegations against the Headteacher - Colin Wilson
Nominated Governor for Curriculum - Sara Metherell
Colbatch & Hooper Representative – Colin Wilson
The work of the Full Governing Body and Committees
The Governing Body is charged with making sure that it has the relevant skills to carry out its duties. Governors attend termly briefings, workshops and targeted training courses on subjects relevant to our set objectives as part of the continued development of the Governing Body.
The Full Governing Body (FGB) meets five times a year. It receives reports from the Headteachers and the committees, and monitoring reports from governors who have visited the school. Governors discuss and approve policies that are reserved for the FGB such as Child Protection and Pay Policy, and take time to discuss issues that affect the school's progress and how these issues will be managed.
The majority of the Governors' work is done in committees. Members of each committee are listed above in the section 'Who are Petersfield Governors?'. At Petersfield there are four committees:
Standards Committee: This committee monitors the taught curriculum and the performance of the school against different educational goals and standards. The committee is also concerned with health and safety, parent-school relations, and communications.
Resources Committee: This committee is responsible for financial oversight, and issues relating to the school's buildings and grounds. It is also concerned with key management issues, such as human resources and legal compliance.
Staff Pay Award and Committee
Head Teacher Performance Management Committee
Membership of the committees is decided upon at the start of each school year. The committees meet at least once per term. Governors usually serve on one committee, but may attend all committee meetings. The Headteachers are on both the Standards and Resources Committees. In some situations (including complaints, grievances, pupil exclusion and appeals/dismissals), three Governors will serve subject to availability and requirements for impartiality.
Meet The Governors
Governors attend most school events and can be identified by their orange lanyards. To help you to recognise us easily, photographs of all the current school Governors are displayed outside the school office. For further information about the work of the Governors or becoming a Governor yourself, please feel free to approach any one of us.
You can also e-mail us:
Further Information – Reports, Minutes, Attendance, Declaration of Interests and Terms of Reference
Financial reports
Since September 2015, Governors have been reporting to parents following every committee and Full Governing Body meeting. These reports, detailing the actions of the Governors and the impact of these actions on raising standards at Petersfield, can be found in the school Newsletter.
Governors' Declaration of Interests
Governors' Attendance
Full Governing Body Minutes
Committees
Extra Ordinary Meeting Minutes
Updates from the Chair of Governors
Governors Questionnaires
The views of all stakeholders, especially parents, pupils and staff, are essential in shaping our key priorities. Please find below the published response to the questionnaires. The questionnaires are usually issued at the same time as the Spring Parent-Teacher consultations so that these views are gathered and inform budget setting in May and planning for the new academic year in September.
Response to Governor Questionnaires
We actively encourage feedback at all other times of the year. When you have comments to make, please do speak to a member of staff or a governor, use our 'Ticked pink' and 'Green for Growth' slips available in the school entrance, send your message via the red post-box opposite the school office entrance. Alternatively, you can email school using the clerk to Governors or school email address available on the contact information page of the website.
Latest News
24th Jul - School closes today to pupils, parents and visitors. Good luck year 6! Have an amazing summer and we look forward to welcoming you back to school on Wednesday 4th September. Happy holidays!
24th Jul - Following two and a half very successful transition days for all our pupils and the new reception children, this afternoon, our pupil returned to their 2018-19 classes to celebrate the year.
24th Jul - Thank you for all the gifts and kind words on the last day of term. They mean a lot. We are very proud of all our pupils and staff.
24th July - Well done to our 'Year 7' who presented the pupil ideas for FOPS spending to the committee today. We are very grateful for the tireless work of FOPS to raise much needed funds for the school and we look forward to receiving the requested resources in September.
Latest Publications
Notices