Headteachers Letter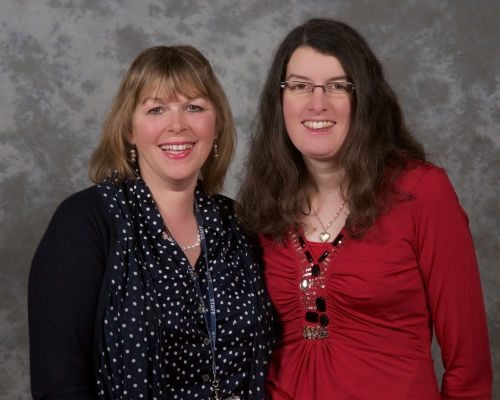 Dear Parents,
We would like to welcome you to Petersfield Church of England Aided Primary School.
We are proud that our 2017 Ofsted inspection highlighted the school's many great strengths, particularly in relation to the good start the children make in the Early Years Foundation Stage, keeping the children safe, the caring ethos, behaviour and relationships. We are proud that based on the 'accurate understanding' of our school shared by governors and leaders, we are together 'successfully bringing about improvements in the quality of our pupils' education. We are proud of our Church Ethos and the acknowledgement that "relationships are exemplary", that "there is a profoundly supportive atmosphere throughout the school" and that "pupils' spiritual, moral, social and cultural development is well provided for."
From September 2017, our school roll enables five classes for our pupils - approximately 135 girls and boys, aged from four to eleven years old. Whilst the majority of our pupils come from the surrounding villages of Orwell, Arrington, Croydon, Tadlow, Whaddon and Wimpole, we are pleased to welcome pupils from the wider South Cambridgeshire area. As a result, our class structure varies each year according to the size of each year group cohort. Currently we have three classes in Key Stage 2 and two classes in EYFS/KS1.
We are proud to be leading a passionate and enthusiastic staff team who value a creative curriculum that encourages excellence, enjoyment, perseverance and the building of positive relationships. With the support of our skilled Governing Body, as a school, over the last two years, we have introduced many initiatives, to the benefit of our pupils, including revisions to the spelling programme, homework menu, guided and individual reading system, maths calculation policy and reasoning skills, assessment information, Silver Sports Mark, Gold Lent Challenge, Lego computing, revised school values, writer of the week and the school lunch system with a production kitchen. Please do see our Events Page to find out more. In 2017-18 we are striving to achieve the silver Arts Mark as part of our 3 year strategic plan.
As well as providing fantastic social events, our Friends of Petersfield (FOPS) is highly successful in raising funds for Petersfield. Over the last two years, the priority was raising funds to develop our library and reading resources and to purchase a stage for our ever-popular school productions and class assemblies. In 2017-18, reading, computing and outdoor areas are key priorities.
We firmly believe that a strong parent-partnership is essential as we work together to best meet the needs of each child. Therefore, as a school, we continue to update parents on current information and initiatives and to be available daily on the playground to liaise, help and provide pastoral support to all our pupils. We look forward to welcoming pupils, parents and visitors to our friendly school as you become part of our school community.
Yours faithfully,
Karen Gwynn and Laura Penrose.
Latest News
20th Mar - Thank you to all those parents who attended tonight's Parents' Evening. We very much appreciate you taking the time to fill out our questionnaires and speak to Governors. Please do contact school if you have not yet arranged your appointment as this close home school liaison is vital.
20th Mar - Puffins pupils were delighted to received their morse code certificate today thanks to our local experts Peter, Martin and Eric. Puffins are very much looking forward to the 'advanced' session next.
20th Mar - Thank to Rev Felicity for supporting the pupils who led our collective worship today.
16th Mar - It is always a pleasure to hear about the learning successes of our pupils in the Hedteachers' Awards assembly.
16th Mar - Rev. Felicity joined pupils to collaboratively plan our Lent church service which we hope you can join us at. The service is at 9:30am on Wednesday 28th March.
16th Mar - We were delighted to welcome Mrs Murfet into school to lead science activities with science club and two classes as part of British Science week. Exciting activities included lava lamps, George's marvelous medicine and rainbows!
16th Mar - Yew class participated in REactive Church today. Thank you to volunteers who make this possible.
14th Mar - Thank to Pine class and the school community for making the FOPS Pine cake sale such a fundraising success whilst enjoying tasty treats!
14th Mar - It was wonderful to welcome Mrs Bonfield back into school today to launch our handmade values bears. We are very grateful for her skill and time to make these for us. They are a beautiful replacement for the much loved values dolls which represented the old school values.
14th Mar - Rowan class attended the first of the REactive Church sessions as we prepare for Easter.
12th Mar - We were delighted to welcome Andy Richardson, from local business Volac, into school today to view Clicker7 and talk to the pupils about it. We are incredibly grateful to Volac for purchasing this fantastic educational software that can be used to support learning at home and school.
9th Mar - We were delighted to have so many mothers and female carers in school for lunch and Mother's Day activities. Pupils worked with their mums and grannies to make bridges, plaques, towers and also took part in a scavenger hunt!
9th Mar - In our Elm Class assembly, they shared their learning about Great Britain through artwork, oracy, music, songs and a wonderful retelling of the Feeding of the 5000 Bible story.
7th Mar - Pine Class walked up to Wimpole Hall Farm as part of their 'United Kingdom' topic focusing on their local area. Whilst there, they took part in an activity making butter in the Victorian dairy.
5th Mar - Mrs Grieves launched 'Malawi Monday' our fundraising challenge to cover her giant map of Malawi in donated coins. These funds will be taken to Malawi in August 2018 to continue the charity work of providing useable school building and resources for children to learn in.
Latest Publications
Notices