Headteachers Letter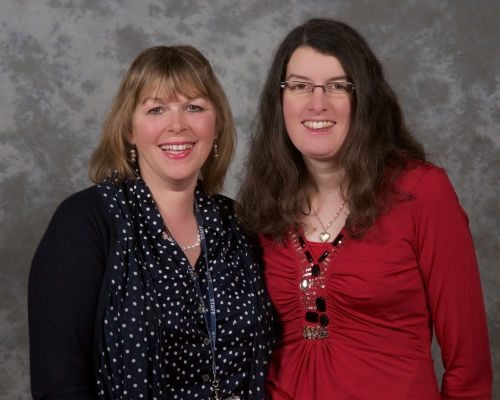 Dear Parents,
We would like to welcome you to Petersfield Church of England Aided Primary School.
We are proud that our 2017 Ofsted inspection highlighted the school's many great strengths, particularly in relation to the good start the children make in the Early Years Foundation Stage, keeping the children safe, the caring ethos, behaviour and relationships. We are proud that based on the 'accurate understanding' of our school shared by governors and leaders, we are together 'successfully bringing about improvements in the quality of our pupils' education. We are proud of our Church Ethos and the acknowledgement that "relationships are exemplary", that "there is a profoundly supportive atmosphere throughout the school" and that "pupils' spiritual, moral, social and cultural development is well provided for."
From September 2018, our school roll enables five classes for our pupils - approximately 121 girls and boys, aged from four to eleven years old. Whilst the majority of our pupils come from the surrounding villages of Orwell, Arrington, Croydon, Tadlow, Whaddon and Wimpole, we are pleased to welcome pupils from the wider South Cambridgeshire area. As a result, our class structure varies each year according to the size of each year group cohort. Currently we have three classes in Key Stage 2 and two classes in EYFS/KS1.
We are proud to be leading a passionate and enthusiastic staff team who value a creative curriculum that encourages excellence, enjoyment, perseverance and the building of positive relationships. With the support of our skilled Governing Body, as a school, over the last three years, we have introduced many initiatives, to the benefit of our pupils, including revisions to the spelling programme, homework menu, guided and individual reading system, maths calculation policy and reasoning skills, assessment information, Oracy projects in collaboration with Barrington and Foxton Schools, Silver Sports Mark, Gold Lent Challenge, Lego computing, revised school values, writer of the week and the school lunch system with a production kitchen. Please do see our Events Page to find out more. In 2017-19 we are striving to achieve the silver Arts Mark as part of our 3 year strategic plan.
As well as providing fantastic social events, our Friends of Petersfield (FOPS) is highly successful in raising funds for Petersfield. Over the last three years, the priority was raising funds to develop our library and reading resources and to purchase a stage for our ever-popular school productions and class assemblies and to develop a sensory garden.
We firmly believe that a strong parent-partnership is essential as we work together to best meet the needs of each child. Therefore, as a school, we continue to update parents on current information and initiatives and to be available daily on the playground to liaise, help and provide pastoral support to all our pupils. We look forward to welcoming pupils, parents and visitors to our friendly school as you become part of our school community.
Yours faithfully,
Karen Gwynn and Laura Penrose.
Latest News
24th Apr - School reopens to pupils, parents and visitors for the start of the summer term. Welcome back!
23rd Apr - Our INSET Day training for staff is focused on further developing our creative curriculum.
5th Apr - Whilst school is now closed for Easter, extra curricular drama and sports clubs are running throughout the holidays. Happy Easter! School will reopen to pupils, parents and visitors on Wednesday 24th April following a day of staff INSET.
5th Apr - We were thrilled to be joined by so many parents and members of our community for the Rock Steady Concert. It was a delight to witness the children performing in the bands with so much enthusiasm and talent! We all finished by singing 'When I'm 64'.
5th Apr - This morning, in the sunshine, we walked to the church for our Lent Service. We laid our decorated stones outside the church entrance to make a cairn before the service. 'It was good fun putting together I am a disciple, get me out of here!' reported a year 6 pupil.
3rd Apr - The children really enjoyed the GENR8 assembly: 'I enjoyed the songs', 'They are fun', 'They make the story interesting' and 'I love the puppets'.
3rd Apr - Today, whilst visiting the church, each class had the opportunity to explore 7 prayer stations of their choice and decorated their rock in advance of Friday's Lent service.
2nd Apr - Staff completed their Resus training, ready for the swimming season, today.
Latest Publications
Notices