Online Payment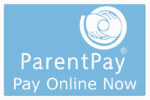 ParentPay is our online payment system which we introduced to simplify the way parents pay for school meals, school visits, music lessons and also for the Puffins Out of School club. We know from comments received that parents find it easy and convenient to use. When your child starts at Petersfield you will be given a username and password. After that, any questions about ParentPay should be raised with the office and any Puffins queries about ParentPay should be raised with the Puffins administrator. Look out for ParentPay news on the school newsletter each week plus you may find the Frequently Asked Questions (FAQs) below helpful.
Why are there mistakes on the system? - My child is showing as having been charged for a meal they did not have.
As this system is live, any changes we make you can see instantly. Therefore you will see dinners registered on the morning before they have eaten the meal. From time to time, mistakes are made, children go home ill, or are on school visits and we simply ask that you if you spot an error, please let us know and we will rectify any mistakes. Please allow us until the end of the day to make any changes to dinner payments before contacting us.
Why does the 'Booking' tab not work for school meals?
Some schools ask all parents to 'book' exactly when and what their child is going to eat for their school meal. We have never done this and value the flexibility that enables parents to decide on a morning before school whether their child should have a dinner. Therefore the 'Booking' tab in ParentPay is not active and parents can only pay for meals on the system. Please see the school specific information section where you can click on the link to the menus for your information. Please ensure your child knows whether they are having a school meal or packed lunch each day so they can tell the teacher at morning registration.
When should I pay my child's dinner money?
Dinner money can be paid as and when necessary to keep your account in credit. There is the flexibility to pay weekly, termly or as you choose to suit you. Meals must be paid for in advance.
How do I pay for clubs?
Puffins Clubs are now all on ParentPay and you can pay half termly in advance for as many sessions as you wish when bookings open, usually a couple of weeks before we break up in preparation for the next half term. See the school newsletter for the latest information or go to the school clubs page on the website to find out which clubs are running, prices and a booking form when it is issued. Payment will be requested by ParentPay once bookings have been received and confirmed in the office.
I have been sent a password and user name for each of my children. Can I put them both on the same account?
Activate and login to the account you want to add your other children to, this will become the only account you use in future.
Click on the 'Add a child' tab on the home page.
Enter the username and password provided in any other activation letter (or existing username and password if already activated).
Then click 'Search'. Your child's name will be listed on screen.
Click 'Add to my account'.
On your homepage, you should now see an additional tab for the child you have added to the account
Repeat this process for any other children you wish to add to your account - up to a maximum of 6 children in a single account.
How can I use ParentPay if I do not have internet access?
There is a dedicated laptop in school which you can use for ParentPay payments. If you would like help with any aspect of the system then please let us know.
Latest News
13th Oct - Well done to Yew class for holding their delicious FOPS cake sale.
13th Oct - School Council discussed how to further improve lunch time in school with classes and a CCS representative.
13th Oct - Rowan class assembly showcased their learning and they sang 'Search for the Hero'. We were very proud!
12th Oct - Year 5 and 6 visited West Stow and learnt many facts to support their ongoing topic in a hands on, exciting way.
5th Oct - Each class voted for a Health and Safety Representative. During the meeting, we discussed their roles and what it means to be a Health and Safety Rep in school. Each class has a book to record anything that needs addressing. The pupils are taking their responsibility very seriously.
5th Oct - We were again delighted to welcome more of our EYFS parents into school for lunch today.
3rd Oct - Well done to our year 5 representatives who participated in the County English Challenge. We were very proud of their teamwork and knowledge.
3rd Oct - It was delightful to welcome Rev. Felicity and Mr Holland back into school this term for Collective Worship.
3rd Oct - We were delighted to welcome parents of our new reception pupils into school to share a school lunch with us.
3rd Oct - Year 6 visited Ely Cathedral with Barrington School and many other pupils from around the Diocese.
29th Sept - We have raised nearly £200 for Macmillan Cancer Support. Special thanks go to Mrs Seiler who helped organise this. It was wonderful to see so many members of the community and old and new parents enjoying a delicious cake, cuppa and chat!
29th Sept - We held a reflective, thoughtful harvest service led by Revd. Felicity in church. Our pupils gave thanks for the food we eat and donated produce for Jimmy's Night Shelter in Cambridge. They understand how lucky they are and how we need to remember those who are not so fortunate.
28th Sept - We welcomed Mrs MacFarlane from Cambridge Catering Service into school to talk about our Healthy Lifestyles project.
26th Sept - Today we welcomed Mr John Lucas, our Ofsted inspector, into school.
25th Sept - We look forward to welcoming Ofsted into school tomorrow. Parents, please do click on the link to Parentview at the bottom of the page to share your views about our wonderful school.
22nd Sept - Big smiles could be see as individual and family photos were taken to send home and to update our welcome entrance board.
21st Sept - Mrs Miller led our assembly providing an interesting report on the items discovered at last year's archeological dig at Petersfield and at other locations in the village.
21st Sept - Thank you to Barrington School for hosting the Parenting Course taster session.
20th Sept - We are delighted to have been awarded our Bronze level Modeshift STARS accreditation as a result of our Travel Plan. Our aim, through this work is ensure safe, healthy and active travelling to and around our school.
20th Sept - Today our collaboration partner Headteachers - Mrs Davies from Barrington and Mrs Davies from Foxton - joined us in school and commented on the wonderful learning environment, high quality display of our pupils' work and the calm behavior.
19th Sept - We welcomed a member of the County Attendance team into school to review our Attendance procedures. More information to follow, but please do keep an eye on new weekly monitoring of our whole school attendance figure in reception.
Latest Publications
Notices