Phonics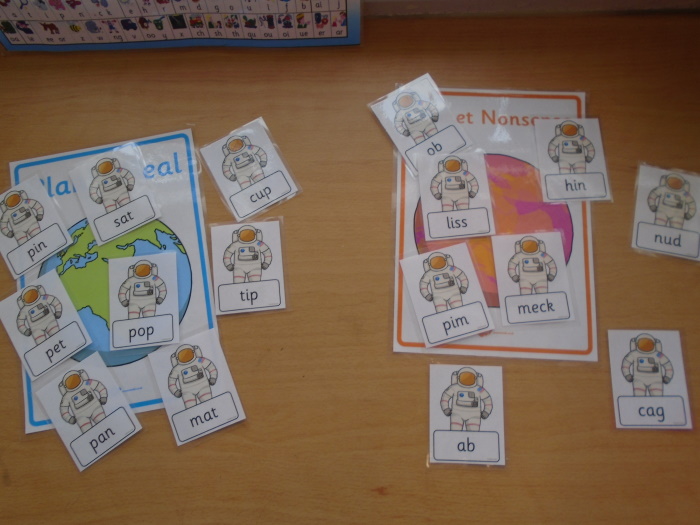 The learning of reading comprises of two strands-word reading and the fundamental acquisition of phonetic knowledge (linking up letters and sounds) and also comprehension. Children progress through the Letters and Sounds phases in Key Stage 1, and are supported with their ongoing SPAG development into KS2 with daily lessons. The children experience a wide range of poetry, fiction and non-fiction texts to develop their knowledge of themselves and the world in which they live, to establish an appreciation and love of reading, and to gain knowledge across the curriculum. Children are allocated reading books from a book-banded scheme and take part in group guided reading activities daily. Children also have access to a wide range of books in our growing library.
Approach to reading
The 'Letters and Sounds' and 'Jolly Phonics' schemes are used for EYFS and KS1 phonics. A wide selection of different reading schemes and 'real books' are used throughout EYFS and KS1.
Reading for Pleasure Statement
At Petersfield Church of England Primary School we believe that reading should be a fundamental part of childhood and a skill which should be developed to support lifelong learning.
Our aim is to develop and embed a strong, sustainable reading culture within the school community. Confident and competent readers will foster a love of reading through a rich and varied experience of texts, in which they are empowered to exercise freedoms of choice and independence.
Inspiring children to read is a moral imperative and their fundamental right. It underpins all learning and secures a good trajectory for personal development, understanding the world in which they live.
We believe that a reading child is a successful child and that:
children deserve a rich curriculum which encourages extensive reading of books and other kinds of texts;
planning enables links across learning, which create a wide range of opportunities in which children can read for pleasure;
children will have the opportunity to experience whole books to support them in their understanding of literary structures and allow them to become absorbed in the story itself;
the active encouragement of reading for pleasure should be a core part of every child's educational entitlement, whatever their background or attainment. Extensive reading and exposure to a wide range of texts make a huge contribution to students' educational achievement;
children will be encouraged to read texts which reflect their own heritage and that of other cultural groups. Children should be allowed to explore and engage with texts in their native language;
all children should have access to a wide range of texts in different formats and genres and support in enjoying them where necessary;
the school will engage and support parents in enabling access to a full range of reading experiences. Where this is not possible, action will be taken to provide compensatory measures which allow equality of access to all children;
home-school relationships will promote the importance of all adults in fostering a love of reading;
professional development and support for teachers will be provided to allow them to explore the huge range of printed and electronic reading materials available and to enable them to support children in their reading choices.
The school has a commitment to evaluate the outcomes of this Reading for Pleasure statement and continually review practice to ensure all children become lifelong readers.
Latest News
17th Jun - INSET day. School is closed to pupils, parents and visitors today as staff attend the training day. This is one of 5 required days set throughout the academic year. Please see the 'Term Dates' section of this website for next year's training dates.
14th Jun - We were delighted by the huge turnout of male carers who attended our Father's Day lunch and afternoon activities. It was wonderful seeing the children enjoying the company. The 'bee-related' activities mean the honey bees now have many homes!
14th Jun - Our 'Walk to School' week finished with the sun shining! Thank you to the volunteers who walked with us throughout the week. They enabled so many children and staff to have more exercise before the start of the school day.
12th Jun - Our year 4 pupils attended the first session of our new coding club, thanks to Mr Anderson and our parent volunteer. We look forward to seeing the outcome from all their new skills.
11th Jun - We were delighted to be joined by Bishop Stephen, Beverley from Age UK and many members of the community to celebrate the work of our Lent Challenge. Bishop Stephen led collective worship, was given a tour of our school by the pupils than had a cup of tea with the Petersfield Community.
11th Jun - Mrs Penrose was joined by a County representative for a bus ride along today. The positive comments about the bus escort and children were a delight to hear.
10th Jun - Well done to all those who joined us to walk to school, despite the weather, as we started Walk to School Week.
9th Jun - Thanks to parents, governors, pupils, staff and the community, our Sensory Garden looked amazing following the final touches and the addition of our pupils' sculptures. Ice-creams added to the enjoyment and we were delighted to welcome so many people in as part of Orwell Open Gardenss.
7th Jun - It was, once again, a delight to see the incredible variety of learning that had taken place over the half term. Rainforests, quizzes, home-made clocks, dazzling artwork and so much more!! Thank you to the parents who came to see and hear about the learning.
6th Jun - Some pupils in KS2 took part in an inter-school 'Quad Kids'. They enjoyed this event and worked well together.
6th Jun - Well done to the pupils who took part in the Maths Challenge in Cambridge. They demonstrated their amazing fluency and reasoning skills.
6th Jun - We were absolutely delighted to welcome all of KS2 from Barrington and Foxton to our BFP Healthy Minds and Healthy Bodies Oracy day. What a showcase of oracy skills with new friends!
3rd Jun - Welcome back to the first day of the busy, exciting and final half term of the 18-19 academic year.
24th May - School is now closed. We wish all our children and their families a lovely half term break. Enjoy the sunshine and we look forward to welcoming you back into school on Monday 3rd June.
23rd May - Today, our Year 6 pupils had the wonderful opportunity to do practical scientific experiments with Claire from the Children Challenging Industry (CCI) programme (primary schools and science-based manufacturing companies working together) as part of the science curriculum.
22nd May - Wow year 2! You should be very proud of your attitude and achievement over the last two weeks as you have taken SATs in your stride showing all you have learnt. We are very proud of you!
21st May - Excellent fun in the river was had by all Rowan and Yes class at Stibbington!
17th May - We celebrated the pupils' varied achievements in assembly. All of year 6 achieved an award due to their hard work and positive attitude this week. Mr Hollands presented his cup to a child who demonstrated a great willingness to learn the piano and play in a band in the Rock Steady group.
16th May - Well done Year 6. SATs are done! You are a credit to yourself and Peterfield School!
Latest Publications
Notices