Phonics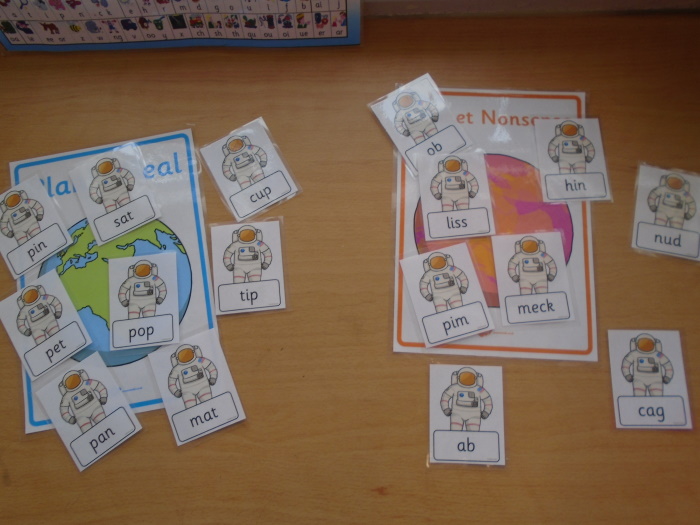 The learning of reading comprises of two strands-word reading and the fundamental acquisition of phonetic knowledge (linking up letters and sounds) and also comprehension. Children progress through the Letters and Sounds phases in Key Stage 1, and are supported with their ongoing SPAG development into KS2 with daily lessons. The children experience a wide range of poetry, fiction and non-fiction texts to develop their knowledge of themselves and the world in which they live, to establish an appreciation and love of reading, and to gain knowledge across the curriculum. Children are allocated reading books from a book-banded scheme and take part in group guided reading activities daily. Children also have access to a wide range of books in our growing library.
Approach to reading
The 'Letters and Sounds' and 'Jolly Phonics' schemes are used for EYFS and KS1 phonics. A wide selection of different reading schemes and 'real books' are used throughout EYFS and KS1.
Reading for Pleasure Statement
At Petersfield Church of England Primary School we believe that reading should be a fundamental part of childhood and a skill which should be developed to support lifelong learning.
Our aim is to develop and embed a strong, sustainable reading culture within the school community. Confident and competent readers will foster a love of reading through a rich and varied experience of texts, in which they are empowered to exercise freedoms of choice and independence.
Inspiring children to read is a moral imperative and their fundamental right. It underpins all learning and secures a good trajectory for personal development, understanding the world in which they live.
We believe that a reading child is a successful child and that:
children deserve a rich curriculum which encourages extensive reading of books and other kinds of texts;
planning enables links across learning, which create a wide range of opportunities in which children can read for pleasure;
children will have the opportunity to experience whole books to support them in their understanding of literary structures and allow them to become absorbed in the story itself;
the active encouragement of reading for pleasure should be a core part of every child's educational entitlement, whatever their background or attainment. Extensive reading and exposure to a wide range of texts make a huge contribution to students' educational achievement;
children will be encouraged to read texts which reflect their own heritage and that of other cultural groups. Children should be allowed to explore and engage with texts in their native language;
all children should have access to a wide range of texts in different formats and genres and support in enjoying them where necessary;
the school will engage and support parents in enabling access to a full range of reading experiences. Where this is not possible, action will be taken to provide compensatory measures which allow equality of access to all children;
home-school relationships will promote the importance of all adults in fostering a love of reading;
professional development and support for teachers will be provided to allow them to explore the huge range of printed and electronic reading materials available and to enable them to support children in their reading choices.
The school has a commitment to evaluate the outcomes of this Reading for Pleasure statement and continually review practice to ensure all children become lifelong readers.
Latest News
20th Mar - Thank you to all those parents who attended tonight's Parents' Evening. We very much appreciate you taking the time to fill out our questionnaires and speak to Governors. Please do contact school if you have not yet arranged your appointment as this close home school liaison is vital.
20th Mar - Puffins pupils were delighted to received their morse code certificate today thanks to our local experts Peter, Martin and Eric. Puffins are very much looking forward to the 'advanced' session next.
20th Mar - Thank to Rev Felicity for supporting the pupils who led our collective worship today.
16th Mar - It is always a pleasure to hear about the learning successes of our pupils in the Hedteachers' Awards assembly.
16th Mar - Rev. Felicity joined pupils to collaboratively plan our Lent church service which we hope you can join us at. The service is at 9:30am on Wednesday 28th March.
16th Mar - We were delighted to welcome Mrs Murfet into school to lead science activities with science club and two classes as part of British Science week. Exciting activities included lava lamps, George's marvelous medicine and rainbows!
16th Mar - Yew class participated in REactive Church today. Thank you to volunteers who make this possible.
14th Mar - Thank to Pine class and the school community for making the FOPS Pine cake sale such a fundraising success whilst enjoying tasty treats!
14th Mar - It was wonderful to welcome Mrs Bonfield back into school today to launch our handmade values bears. We are very grateful for her skill and time to make these for us. They are a beautiful replacement for the much loved values dolls which represented the old school values.
14th Mar - Rowan class attended the first of the REactive Church sessions as we prepare for Easter.
12th Mar - We were delighted to welcome Andy Richardson, from local business Volac, into school today to view Clicker7 and talk to the pupils about it. We are incredibly grateful to Volac for purchasing this fantastic educational software that can be used to support learning at home and school.
9th Mar - We were delighted to have so many mothers and female carers in school for lunch and Mother's Day activities. Pupils worked with their mums and grannies to make bridges, plaques, towers and also took part in a scavenger hunt!
9th Mar - In our Elm Class assembly, they shared their learning about Great Britain through artwork, oracy, music, songs and a wonderful retelling of the Feeding of the 5000 Bible story.
7th Mar - Pine Class walked up to Wimpole Hall Farm as part of their 'United Kingdom' topic focusing on their local area. Whilst there, they took part in an activity making butter in the Victorian dairy.
5th Mar - Mrs Grieves launched 'Malawi Monday' our fundraising challenge to cover her giant map of Malawi in donated coins. These funds will be taken to Malawi in August 2018 to continue the charity work of providing useable school building and resources for children to learn in.
Latest Publications
Notices