Phonics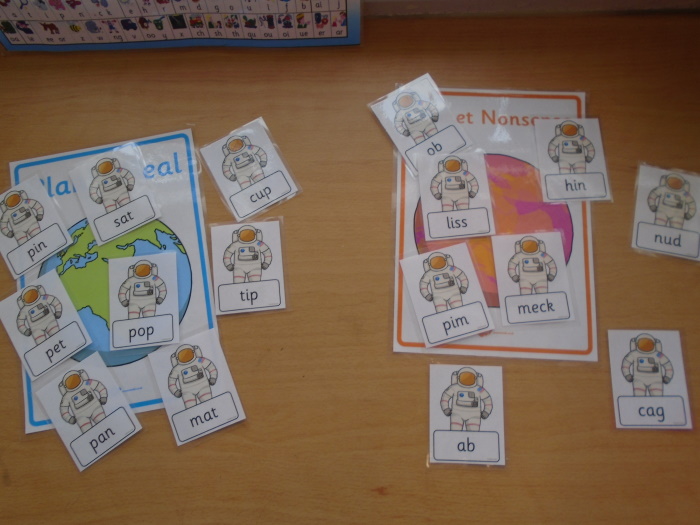 The learning of reading comprises of two strands-word reading and the fundamental acquisition of phonetic knowledge (linking up letters and sounds) and also comprehension. Children progress through the Letters and Sounds phases in Key Stage 1, and are supported with their ongoing SPAG development into KS2 with daily lessons. The children experience a wide range of poetry, fiction and non-fiction texts to develop their knowledge of themselves and the world in which they live, to establish an appreciation and love of reading, and to gain knowledge across the curriculum. Children are allocated reading books from a book-banded scheme and take part in group guided reading activities daily. Children also have access to a wide range of books in our growing library.
Approach to reading
The 'Letters and Sounds' and 'Jolly Phonics' schemes are used for EYFS and KS1 phonics. A wide selection of different reading schemes and 'real books' are used throughout EYFS and KS1.
Reading for Pleasure Statement
At Petersfield Church of England Primary School we believe that reading should be a fundamental part of childhood and a skill which should be developed to support lifelong learning.
Our aim is to develop and embed a strong, sustainable reading culture within the school community. Confident and competent readers will foster a love of reading through a rich and varied experience of texts, in which they are empowered to exercise freedoms of choice and independence.
Inspiring children to read is a moral imperative and their fundamental right. It underpins all learning and secures a good trajectory for personal development, understanding the world in which they live.
We believe that a reading child is a successful child and that:
children deserve a rich curriculum which encourages extensive reading of books and other kinds of texts;
planning enables links across learning, which create a wide range of opportunities in which children can read for pleasure;
children will have the opportunity to experience whole books to support them in their understanding of literary structures and allow them to become absorbed in the story itself;
the active encouragement of reading for pleasure should be a core part of every child's educational entitlement, whatever their background or attainment. Extensive reading and exposure to a wide range of texts make a huge contribution to students' educational achievement;
children will be encouraged to read texts which reflect their own heritage and that of other cultural groups. Children should be allowed to explore and engage with texts in their native language;
all children should have access to a wide range of texts in different formats and genres and support in enjoying them where necessary;
the school will engage and support parents in enabling access to a full range of reading experiences. Where this is not possible, action will be taken to provide compensatory measures which allow equality of access to all children;
home-school relationships will promote the importance of all adults in fostering a love of reading;
professional development and support for teachers will be provided to allow them to explore the huge range of printed and electronic reading materials available and to enable them to support children in their reading choices.
The school has a commitment to evaluate the outcomes of this Reading for Pleasure statement and continually review practice to ensure all children become lifelong readers.
Latest News
14th Dec - We had a real treat, this afternoon, watching Divergent Drama's 'Cinderyeller'. Our pupils said: 'It was wonderful. When I grow up, I want to be an actor like them' and 'It inspired me to think that I might write a play'. Thank you to FOPS for providing the funds for this.
14th Dec - Two Governors visited school to discuss children's extended writing which is one of our school priorities. The pupils were able to talk about their learning using their oracy skills and share their learning in their books.
13th Dec - The final EYFS and KS1 performance was the very best! Wow!
12th Dec - The carols under the tree in Wimpole Stables were fabulous tonight. Thanks to Sandra at Wimpole, all those who attended - especially the children on the instruments - and to FOPS for the warm minced pies.
12th Dec - Thank you to all the parents and supporters who enjoyed the EYFS and KS1 performance today. We all agree it was fantastic!
12th Dec - Rowan class attended REActive Church today. Thank you so much to Rev Felicity and the volunteers for this season's sessions.
11th Dec - Elm and Ash class, your dress rehearsal was fantastic! Thank you for Mother Goose who joined us for this performance.
10th Dec - We were delighted to be invited to sing carols at the Methodist church. Thank you to Mr Holland for playing and for the display of Christmas trees, the train and lights.
7th Dec - Pine Class led a Roman Celebration of Learning assembly. They shared artwork, stories and poems and had a quiz on Roman numerals.
6th Dec - Today, Pine class enjoyed REActive Church.
5th Dec - GenR8 are visiting today to tell the Christmas story.
5th Dec - Thanks to Mrs Bonfield and our creative pupils, we now have a beautiful, hand made advent calendar in the hall.
4th Dec - Yew class attended REActive Church today as we prepare for Christmas.
3rd Dec - Thanks to FOPS for bringing that Christmas feel to Petersfield today with all the Christmas decorations. Don't forget the bauble competition to decorate the tree. Due Monday 17th December.
1st Dec - Join us today, 10am to 4pm, for the wonderful FOPS Christmas Fair. Christmas trees, Father Christmas, amazing stalls and delicious food are all available at the Lordsbridge Arena.
30th Nov - The Christingle was a beautiful service at church, the children looked in awe and wonder at the reflections from the light of the candle flames.
29th Nov - Following help from a large number of parents today, we now have our Christingles ready for tomorrow's church service.
23rd Nov - We were again delighted to welcome our EYFS parents into school today to share a lunch with our youngest pupils.
23rd Nov - Our pupils shared what they had learnt in Road Safety week. The youngest pupils told us to stop, listen and think and Elm class shared these words in Spanish. KS2 completed a traffic survey, discussed the pros and cons of walking home alone and discussed road safety.
22nd Nov - Well done to all the KS2 cross country runners who participated in the event today. We were impressed by your perseverance.
Latest Publications
Notices