Phonics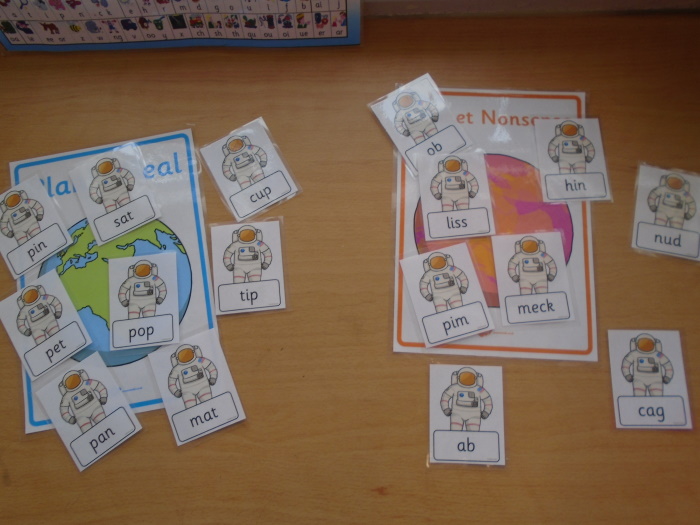 The learning of reading comprises of two strands-word reading and the fundamental acquisition of phonetic knowledge (linking up letters and sounds) and also comprehension. Children progress through the Letters and Sounds phases in Key Stage 1, and are supported with their ongoing SPAG development into KS2 with daily lessons. The children experience a wide range of poetry, fiction and non-fiction texts to develop their knowledge of themselves and the world in which they live, to establish an appreciation and love of reading, and to gain knowledge across the curriculum. Children are allocated reading books from a book-banded scheme and take part in group guided reading activities daily. Children also have access to a wide range of books in our growing library.
Approach to reading
The 'Letters and Sounds' and 'Jolly Phonics' schemes are used for EYFS and KS1 phonics. A wide selection of different reading schemes and 'real books' are used throughout EYFS and KS1.
Reading for Pleasure Statement
At Petersfield Church of England Primary School we believe that reading should be a fundamental part of childhood and a skill which should be developed to support lifelong learning.
Our aim is to develop and embed a strong, sustainable reading culture within the school community. Confident and competent readers will foster a love of reading through a rich and varied experience of texts, in which they are empowered to exercise freedoms of choice and independence.
Inspiring children to read is a moral imperative and their fundamental right. It underpins all learning and secures a good trajectory for personal development, understanding the world in which they live.
We believe that a reading child is a successful child and that:
children deserve a rich curriculum which encourages extensive reading of books and other kinds of texts;
planning enables links across learning, which create a wide range of opportunities in which children can read for pleasure;
children will have the opportunity to experience whole books to support them in their understanding of literary structures and allow them to become absorbed in the story itself;
the active encouragement of reading for pleasure should be a core part of every child's educational entitlement, whatever their background or attainment. Extensive reading and exposure to a wide range of texts make a huge contribution to students' educational achievement;
children will be encouraged to read texts which reflect their own heritage and that of other cultural groups. Children should be allowed to explore and engage with texts in their native language;
all children should have access to a wide range of texts in different formats and genres and support in enjoying them where necessary;
the school will engage and support parents in enabling access to a full range of reading experiences. Where this is not possible, action will be taken to provide compensatory measures which allow equality of access to all children;
home-school relationships will promote the importance of all adults in fostering a love of reading;
professional development and support for teachers will be provided to allow them to explore the huge range of printed and electronic reading materials available and to enable them to support children in their reading choices.
The school has a commitment to evaluate the outcomes of this Reading for Pleasure statement and continually review practice to ensure all children become lifelong readers.
Latest News
19th Oct - School is now closed for half term. However, holiday sports clubs are running throughout the holiday week. Monday 29th is a staff INSET training day so school will reopen for the new term to pupils, parents and visitors on Tuesday 30th Oct. Happy half term!
19th Oct - Mr Hollands presented the Hollands' Cup to Thomas for his musicality and love of music. He also gave us a treat by dancing for us!
19th Oct - Well done Petersfield, we raised £104.64 for the Shine charity. It was delightful to see all the children dressed in yellow. This money will really make a difference to families in Cambridgeshire.
19th Oct - We enjoyed a wonderful Black History assembly. Children presented work inspired by: Frank Bowling, Chris Ofili, Lublin Himid, Uno Egonu and Hurvin Anderson. The children's work was so good that it was difficult to see the difference between the artist and the children's.
15th Oct - The Lunchtime Company, new lunch providers as of today, received rave reviews from pupils and staff who commented on the amazing taste, delicious smell the moment you entered the dining hall and the significant improvement in the school meals today.
15th Oct - School started with much excitement in assembly as our Story Teller challenged our understanding of stories. Each class is participating in an exciting workshop in preparation for sharing stories with children from Barrington and Foxton school after half term.
12th Oct - Well done to Yew class for their delicious FOPS cake sale fundraiser.
8th-12th Oct - Thank you to our amazing careers' week parent volunteers. Our pupils said: 'fascinating, we didn't know how many jobs there are in the world, quite exciting listening to the people, incredible to hear about the jobs, interesting to hear what other people do for work, and inspiring!'.
10th Oct - We were delighted to welcome The Lunchtime Company into school to tell us all about the exciting and tasty new menu for school meals from October 15th.
8th Oct - Welcome to our PGCE students working in Ash Class.
8th Oct - Our careers week is already inspiring conversations about 'What I am going to be when I grow up' thanks to our talks today on careers in epidemiology, working with wildlife and being a human rights lawyer. Many thanks to out inspirational volunteers.
5th Oct - Our year 6 pupils visited Ely Cathedral today, along with 600 pupils from schools in the Diocese. Their focus was WW1 and what life was like at the Home Front. It ended with poppies falling in the octagon. 'It was so beautiful'.'I loved looking up and seeing the falling poppies'.
5th Oct - As today was World Smile Day, in Collective Worship we discussed the importance of smiles and how it makes you and others feel when you smile. We asked our pupils to go home and give their families a big smile!
5th Oct - It was wonderful to hear our cook praise the whole of Rowan class for their polite manners today. She said that every child thanked her and was so polite. She said that in all the schools she has worked in, she has never had a whole class do that before.
3rd Oct - We are really focusing on our learning behaviours in school and went through this together in assembly. After reading the children's comments in their behaviour questionnaires, we have amended our plans including how we sit in assembly.
28th Sept - Well done to our first Headteachers' Award winners of 2018-19. What a good example to set to others.
28th Sept - Our pupils were delighted, excited and inspired by Jamie, who came from Rocksteady Music School to work with our pupils. They said: 'I want a band of my own when I get older!' and 'It was fun playing the electric guitar'.
28th Sept - Thank you to all who supported our Macmillan Coffee morning and cake sale today. We raised £160 for this worthwhile charity.
27th Sept - Rowan and Yew classes enjoyed a busy day explored Wicken Fen as part of their curriculum topic.
21st Sept - We went to church today to celebrate and give thanks for harvest. The children donated food and money to the Royston Food Bank. Our children read the prayers they had written in buddy groups.
20th Sept - The primary focus of our first Full Governing Body meeting of the academic year was on our Petersfield Priorities to further raise standards. Please do see how you can help your child by reading the weekly update on the newsletter.
Latest Publications
Notices