Priorities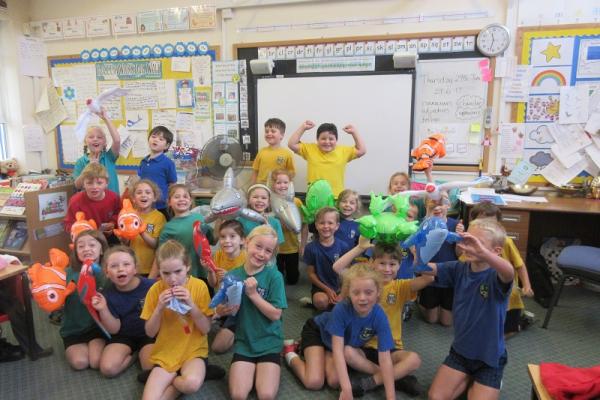 Petersfield Priorities for 2017-18
1. To develop outstanding learning behaviours in all members of our school community to enable good or better progress of groups and individual learners. Behaviours include attitudes to learning, the growth mindset, independence, mindfulness, E-Safety and anti-bullying to name just a few aspects of this priority.
2. To ensure the whole school curriculum is engaging and inspiring. This year, we are focusing particularly on writing in KS1 and reading across the school. The wider curriculum is a key priority as we work towards the ArtsMark and review and revise our creative curriculum.
3. To further develop the highly successful collaboration with our local schools of Barrington and Foxton. We currently work together on projects and book training across the 3 schools. This year, our teaching staff will be further collaborating across the schools to further develop teaching and learning and our curriculum
Latest News
23rd May - Well done to our year 2 pupils who today completed their final SATS test. They worked very hard and we are very proud of them!
17th May - Four year 6 pupils did an excellent job (especially as it was just hours after their last maths SAT!) representing Petersfield at the St Faiths' Maths Challenge. Our thanks go to Mrs Anderson for leading this visit.
17th May - Well done year 6, you completed the final SATs test today and remained a credit to yourself and the school throughout the tests. The beautifully iced cakes were very well deserved!
16th Mar - We were delighted to be joined by Mrs Jane Johnson, one of our school governors, in assembly today. She spoke to the children about the importance of reading and told them the results of the recent Governor Reading questionnaire.
14th May - What an incredible year 6! We are so proud of how you have tackled this week's SATS! Keep it up all week, year 6. Well done!
8th May - With the swimming season nearly upon us (much to the delight of our pupils!) staff attended our annual first aid and resuscitation training in preparation for swimming.
8th May - Year 5 representatives attended a creative writing masterclass at BVC where they took part in a variety of fun activities focused on generating story ideas before writing a short story and reading it aloud.
Latest Publications
Notices