Puffins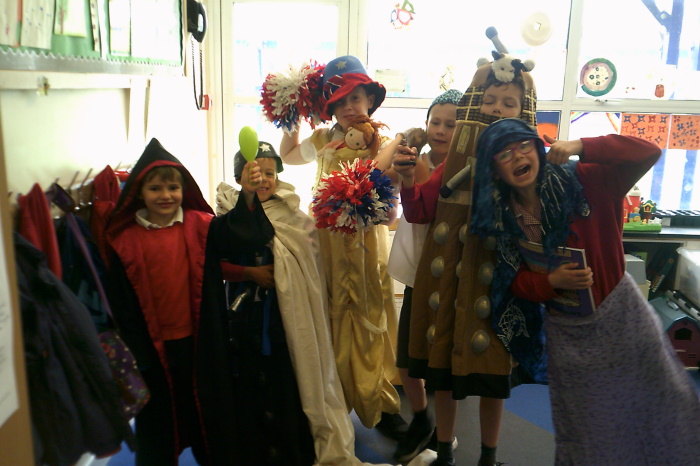 Puffins is the Out of Hours club at Petersfield
Puffins Breakfast Club runs between 7:45 and 8:45 Monday to Friday and includes breakfast.
Puffins After School Club runs between 3:15 and 6:00 Monday to Friday and includes drinks and a snack at 3:15. Children will be given a 'tea' time meal between 4:45 and 5:15.
Breakfast Club
7:45 - 8:45 - £7.50 per session
After School Club
3:15 - 6:00 - £10.50 per session
3.15 - 6.15 - £15.00 per session.
Film Club will run on Fridays after school.
In addition to the weekday term time (not including INSET days) breakfast and after school club currently offered, Puffins has previously run holiday clubs. Should parents wish to request wrap around care for the holidays, this request must be put in writing at least 6 weeks in advance of the requested holiday club. Where 6 or more requests are made, we will look to see if the club can run. This is dependent on staffing and costs.
A discount of 10% will be given to families on the cost of second and subsequent children.
Puffins accepts Childcare Vouchers.
Telephone: 01223 207382 (select Option 2 for PUFFINS)
Contact email: puffins@petersfield.cambs.sch.uk
Booking Arrangements
Children must be registered in advance in order to use the club. There is an annual registration fee of £30.00 per family. Regular bookings must be made in advance and booking forms are issued at the end of each half-term. Booking forms for next half-term can be obtained from Puffins. Children cannot be accepted by the Club without prior booking by a responsible adult. Children will only be released to a parent or recognised adult at the end of a session. Any arrangement which differs from this we will need in writing. Under 16s cannot collect children. If anybody other than yourself is picking up your child, then that person should be introduced to the staff on duty beforehand. If this is not possible it may be necessary to use a Password.
Cancellations
If you do make a booking which is subsequently not used, you will still be charged for that session. It would be helpful if you could let us know of cancellations at the earliest opportunity. Once you have made a booking it is your responsibility to ensure that staff know if your child is not going to attend so that we don't spend time looking for your child.
Sick children: The club does not accept sick children. If a child is ill at school then they have to be collected from school.
Medicines: Only prescribed medicines will be administered. We require written permission, and note of possible side effects.
Late Collection: There is a fixed charge of £10 for every half hour or part thereof after 6:00pm.
Charges: Annual registration fee per family £30.00 for regular users. This is not payable by occassional ad hoc users (Occasional, irregular use of no more that one session per week. Regular use of the same afternoons or mornings each week does not constitute ad hoc).
Our Values
Commitment to support, protect, develop, include, nurture:
Aiming High
Responsibility
Enthusiasm
Our Aim
Our aim is to provide a caring and fun environment with play opportunities designed to promote personal and social development, physical and intellectual skills and creative achievement. We encourage and support positive, fun activities and opportunities led by the children, where they can be comfortable being themselves.
As an equal opportunities club, we welcome all children regardless of gender, ethnicity, home language, culture or disability.
History of Puffins
Puffins, formally POSH Club, was established in January 1999 to provide after-school care for the children of Petersfield School. The Club was the brainchild of a small number of committed people, who initially saw it as an offshoot of the P.T.A. They set about organising a committee and then got to grips with the necessary paperwork, and the rest is history! We have since gone on to provide 'Before School care' and Holiday Playschemes. Children from other schools are very welcome to come to join us. We have earned a Level 2 Quality Assurance Award with 4Children's 'Aiming High' Scheme.
In October 2008 the Club came under the umbrella of Petersfield School and in September 2010 moved from a mobile classroom on the school site into a newly refurbished classroom.
Staff
All staff are CRB/DBS checked, first aid trained and all hold qualifications in Early Years or Playwork.
Puffins staff:
Responsible Member of the Senior Leadership Team: Tabitha Smith (Level 3 Playworker qualified)
Playleader: Mrs Bonfield
Playworkers: Mrs Gill McDonnell, Miss Casey Curtis, Mrs Jackie Curtis, Miss Chloe Tobin, Mrs Lynne Beck.
Payments
Invoices are issued at the beginning of each month for the previous month's sessions and payment is due by the 15th of the month. Failure to pay promptly will result in an administration charge and you may jeopardise your child's place at the club.
PUFFINS ACCEPTS CHILDCARE VOUCHERS.
Please see the inland revenue website for information about help with the cost of childcare (child tax credit and working tax credit).

Puffins Ad Hoc Booking Form
Latest News
13th Oct - Well done to Yew class for holding their delicious FOPS cake sale.
13th Oct - School Council discussed how to further improve lunch time in school with classes and a CCS representative.
13th Oct - Rowan class assembly showcased their learning and they sang 'Search for the Hero'. We were very proud!
12th Oct - Year 5 and 6 visited West Stow and learnt many facts to support their ongoing topic in a hands on, exciting way.
5th Oct - Each class voted for a Health and Safety Representative. During the meeting, we discussed their roles and what it means to be a Health and Safety Rep in school. Each class has a book to record anything that needs addressing. The pupils are taking their responsibility very seriously.
5th Oct - We were again delighted to welcome more of our EYFS parents into school for lunch today.
3rd Oct - Well done to our year 5 representatives who participated in the County English Challenge. We were very proud of their teamwork and knowledge.
3rd Oct - It was delightful to welcome Rev. Felicity and Mr Holland back into school this term for Collective Worship.
3rd Oct - We were delighted to welcome parents of our new reception pupils into school to share a school lunch with us.
3rd Oct - Year 6 visited Ely Cathedral with Barrington School and many other pupils from around the Diocese.
29th Sept - We have raised nearly £200 for Macmillan Cancer Support. Special thanks go to Mrs Seiler who helped organise this. It was wonderful to see so many members of the community and old and new parents enjoying a delicious cake, cuppa and chat!
29th Sept - We held a reflective, thoughtful harvest service led by Revd. Felicity in church. Our pupils gave thanks for the food we eat and donated produce for Jimmy's Night Shelter in Cambridge. They understand how lucky they are and how we need to remember those who are not so fortunate.
28th Sept - We welcomed Mrs MacFarlane from Cambridge Catering Service into school to talk about our Healthy Lifestyles project.
26th Sept - Today we welcomed Mr John Lucas, our Ofsted inspector, into school.
25th Sept - We look forward to welcoming Ofsted into school tomorrow. Parents, please do click on the link to Parentview at the bottom of the page to share your views about our wonderful school.
22nd Sept - Big smiles could be see as individual and family photos were taken to send home and to update our welcome entrance board.
21st Sept - Mrs Miller led our assembly providing an interesting report on the items discovered at last year's archeological dig at Petersfield and at other locations in the village.
21st Sept - Thank you to Barrington School for hosting the Parenting Course taster session.
20th Sept - We are delighted to have been awarded our Bronze level Modeshift STARS accreditation as a result of our Travel Plan. Our aim, through this work is ensure safe, healthy and active travelling to and around our school.
20th Sept - Today our collaboration partner Headteachers - Mrs Davies from Barrington and Mrs Davies from Foxton - joined us in school and commented on the wonderful learning environment, high quality display of our pupils' work and the calm behavior.
19th Sept - We welcomed a member of the County Attendance team into school to review our Attendance procedures. More information to follow, but please do keep an eye on new weekly monitoring of our whole school attendance figure in reception.
Latest Publications
Notices