Puffins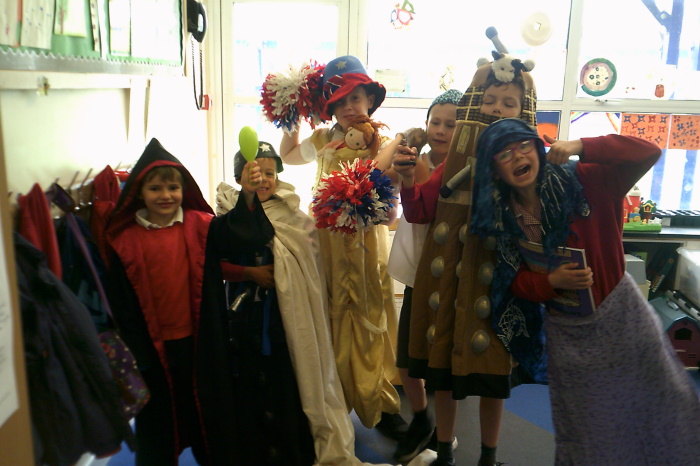 Puffins is the Out of Hours club at Petersfield
Puffins Breakfast Club runs between 7:45 and 8:45 Monday to Friday and includes breakfast.
Puffins After School Club runs between 3:15 and 6:00 Monday to Friday and includes drinks and a snack at 3:15. Children will be given a 'tea' time meal between 4:45 and 5:15.
Breakfast Club
7:45 - 8:45 - £7.50 per session
After School Club
3:15 - 6:00 - £10.50 per session
In addition to the weekday term time (not including INSET days) breakfast and after school club currently offered, Puffins has previously run holiday clubs. Should parents wish to request wrap around care for the holidays, this request must be put in writing at least 6 weeks in advance of the requested holiday club. Where 6 or more requests are made, we will look to see if the club can run. This is dependent on staffing and costs.
An extended after school session of 3:15-6:15pm has previously been requested by parents at a cost of £15. Any such requests should be made in writing to the Playleader detailing the days and duration of the request. Dependent on costs, if this request can be staffed, the school will look to see if the extended session can run.
A discount of 10% will be given to families on the cost of second and subsequent children.
Puffins accepts Childcare Vouchers.
Telephone: 01223 207382 (select Option 2 for PUFFINS)
Contact email: puffins@petersfield.cambs.sch.uk
Booking Arrangements
Children must be registered in advance in order to use the club. There is an annual registration fee of £30.00 per family. Regular bookings must be made in advance and booking forms are issued at the end of each half-term. Booking forms for next half-term can be obtained from Puffins. Children cannot be accepted by the Club without prior booking by a responsible adult. Children will only be released to a parent or recognised adult at the end of a session. Any arrangement which differs from this we will need in writing. Under 16s cannot collect children. If anybody other than yourself is picking up your child, then that person should be introduced to the staff on duty beforehand. If this is not possible it may be necessary to use a Password.
Cancellations
If you do make a booking which is subsequently not used, you will still be charged for that session. It would be helpful if you could let us know of cancellations at the earliest opportunity. Once you have made a booking it is your responsibility to ensure that staff know if your child is not going to attend so that we don't spend time looking for your child.
Sick children: The club does not accept sick children. If a child is ill at school then they have to be collected from school.
Medicines: Only prescribed medicines will be administered. We require written permission, and note of possible side effects.
Late Collection: There is a fixed charge of £10 for every half hour or part thereof after 6:00pm.
Charges: Annual registration fee per family £30.00 for regular users. This is not payable by occasional ad hoc users (Occasional, irregular use of no more than three sessions in a half term. Regular use of the same afternoons or mornings each week does not constitute ad hoc).
Our Values
Commitment to support, protect, develop, include, nurture:
Aiming High
Responsibility
Enthusiasm
Our Aim
Our aim is to provide a caring and fun environment with play opportunities designed to promote personal and social development, physical and intellectual skills and creative achievement. We encourage and support positive, fun activities and opportunities led by the children, where they can be comfortable being themselves.
As an equal opportunities club, we welcome all children regardless of gender, ethnicity, home language, culture or disability.
History of Puffins
Puffins, formally POSH Club, was established in January 1999 to provide after-school care for the children of Petersfield School. The Club was the brainchild of a small number of committed people, who initially saw it as an offshoot of the P.T.A. They set about organising a committee and then got to grips with the necessary paperwork, and the rest is history! We have since gone on to provide 'Before School care' and Holiday Playschemes. Children from other schools are very welcome to come to join us. We have earned a Level 2 Quality Assurance Award with 4Children's 'Aiming High' Scheme.
In October 2008 the Club came under the umbrella of Petersfield School and in September 2010 moved from a mobile classroom on the school site into a newly refurbished classroom.
Staff
Our staff are DBS checked, first aid trained and all hold qualifications including in Teaching, Early Years or Playwork.
Puffins staff:
Playleader: Mrs Jo McNab.
Playworkers: Miss Jill Haywood, Mrs Cheryl Want and Miss Lauren Davy.
Payments
Invoices are issued at the beginning of each month for the previous month's sessions and payment is due by the 15th of the month. Failure to pay promptly will result in an administration charge and you may jeopardise your child's place at the club.
PUFFINS ACCEPTS CHILDCARE VOUCHERS.
Please see the inland revenue website for information about help with the cost of childcare (child tax credit and working tax credit).

Puffins Ad Hoc Booking Form
Latest News
18th Oct - School is now closed for the Half Term holiday, followed by the INSET training day for staff. School will reopen to pupils, parents and visitors on Tuesday 29th October. Happy Holidays!
18th Oct - The music from the Rock Steady pupils was truely inspirational! It was a fantastic way to end the half term.
18th Oct - We had an amazing Black History Celebration with Hollands' Cup and concert today. The pupils told us about the lives of Stevie Wonder, how Two Tone music started, we heard African drumming, a biography of Sheku Kanneh-Mason and music by Samuel Taylor Coleridge
17th Oct - Thank you to the parents who had their Parents' Evening appointments tonight. We value this dialogue as we plan for next half term and beyond.
17th Oct - A group of year 5 pupils went to Steeple Morden School today to participate in a workshop 'Creating characters for stage and page'. They said: 'It was good to think of our own characters and see how we could use these in our stories'.
17th Oct - As part of their local environment topic, Pine Class went to Wimpole today. 'We looked around the farm and we stroked the horses and ponies. After lunch we went on the adventure playground.'
16th Oct - Some year 6 pupils represented us at the County English Challenge. They won the certificate for knowing the most about David Walliams and Miss Way was proud of how they collaborated. 'They gave us questions about books and punctuation. It was fun because we got to work to together'.
15th Oct - Thanks to all the parents who attended Parents' Evening tonight. It was great to hear about the many successes shared and to continue to work together to support our pupils' next steps in learning.
15th Oct - Well done to the pupils who took part in the football competition today. They said 'The football tournament was great fun. We came 6th out of 12. In one game we won 6-0!'
14th Oct - As part of 'When Cambridgeshire Sings', Pine Class worked with an award winning folk band called the Young 'Uns to create, write and produce a song based on our local area. This will be published here once the editing process is complete!
11th Oct - Yew class held their cake sale today, raising funds for FOPS. Many delicious cakes were made, bought and eaten!
11th Oct - In assembly we discussed mental health, what it means and how we can keep ourselves mentally healthy as well as physically healthy.
11th Oct - Governors met the School Council today and talked to them about safeguarding, their views on the curriculum and what it is like to be a child at our school.
9th Oct - Our Running Track is finished and the children are so keen to run and to have the field back in use again tomorrow!
7th Oct - Thank you to the family members who joined our new EYFS pupils for the second of our family lunch sessions.
7th Oct - The teaching profession needs new recruits so we are delighted to be working with the Faculty of Education, Cambridge again this year. Welcome to our PGCE students!
Latest Publications
Notices