Pupil Welfare
All staff have a responsibility for safeguarding pupils at Petersfield. The class teacher(s) is primarily responsible for the care and welfare of your child whilst in school. We actively encourage parent involvement and support in all aspects of school as we firmly believe that a strong home - school parent partnership is in the best interests of our pupils. We actively seek to involve parents, pupils and all relevant staff in discussions to support pupil welfare to ensure the best possible outcomes and a uniform approach. Class teachers are available on the playground most nights after school and should the need arise, they will be happy to arrange an alternative time to discuss any concerns you may have. Please do request an appointment at the school office. If matters are not resolved through these discussions please do contact our Key Stage Leaders, Deputy Headteachers or Headteacher who will be happy to work with you to resolve the matter.
We run an established programme of social skills / friendship groups to support children who may be finding some difficulties in building relationships with other pupils. These are run by our Teaching Assistants, and are a proven way of resolving difficulties and allaying worries. We encourage restorative justice and believe that often, by encouraging children to speak openly and honestly about the concerns or issues that they have in the presence of a mediating adult, matters can be greatly improved.
We are pleased to welcome pupils and their families into our school community regularly through out the school year. We pride ourselves in providing a friendly welcome and individually tailored support from staff and pupils to ensure a smooth transition into our school.
If additional support is required to help a pupil - there are various channels that can be followed:
The school nurse can be contacted by any parent with a health or welfare concern. Please ask for contact details at the school office.
Further concerns, requiring the involvement of other agencies e.g. parent support advisers or specialist teachers can be requested if parents and the school complete an EHA (Early Help Assessment).
Our cluster of schools fund a counselling service, called Allyance, to which we can refer pupils with more complex needs for play therapy.
We are delighted to regularly work closely with partner organisations in school, such as the NSPCC, to ensure our pupils are confident to speak out about any concerns. Below is the letter from our last session which outlines the additional information parents can access to support further discuss at home about staying safe

NSPCC Letter to Parents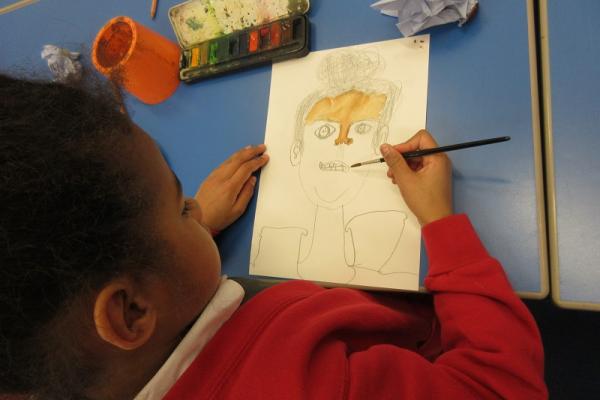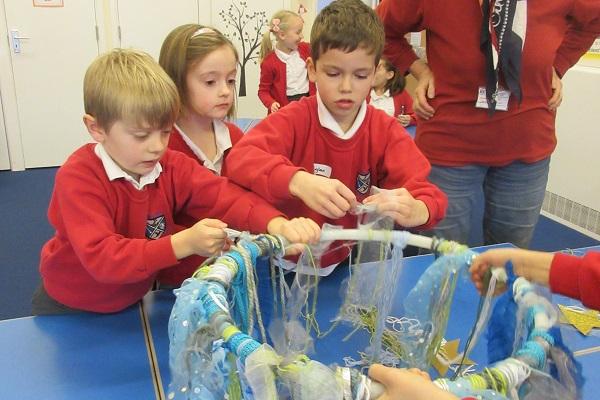 Latest News
13th Oct - Well done to Yew class for holding their delicious FOPS cake sale.
13th Oct - School Council discussed how to further improve lunch time in school with classes and a CCS representative.
13th Oct - Rowan class assembly showcased their learning and they sang 'Search for the Hero'. We were very proud!
12th Oct - Year 5 and 6 visited West Stow and learnt many facts to support their ongoing topic in a hands on, exciting way.
5th Oct - Each class voted for a Health and Safety Representative. During the meeting, we discussed their roles and what it means to be a Health and Safety Rep in school. Each class has a book to record anything that needs addressing. The pupils are taking their responsibility very seriously.
5th Oct - We were again delighted to welcome more of our EYFS parents into school for lunch today.
3rd Oct - Well done to our year 5 representatives who participated in the County English Challenge. We were very proud of their teamwork and knowledge.
3rd Oct - It was delightful to welcome Rev. Felicity and Mr Holland back into school this term for Collective Worship.
3rd Oct - We were delighted to welcome parents of our new reception pupils into school to share a school lunch with us.
3rd Oct - Year 6 visited Ely Cathedral with Barrington School and many other pupils from around the Diocese.
29th Sept - We have raised nearly £200 for Macmillan Cancer Support. Special thanks go to Mrs Seiler who helped organise this. It was wonderful to see so many members of the community and old and new parents enjoying a delicious cake, cuppa and chat!
29th Sept - We held a reflective, thoughtful harvest service led by Revd. Felicity in church. Our pupils gave thanks for the food we eat and donated produce for Jimmy's Night Shelter in Cambridge. They understand how lucky they are and how we need to remember those who are not so fortunate.
28th Sept - We welcomed Mrs MacFarlane from Cambridge Catering Service into school to talk about our Healthy Lifestyles project.
26th Sept - Today we welcomed Mr John Lucas, our Ofsted inspector, into school.
25th Sept - We look forward to welcoming Ofsted into school tomorrow. Parents, please do click on the link to Parentview at the bottom of the page to share your views about our wonderful school.
22nd Sept - Big smiles could be see as individual and family photos were taken to send home and to update our welcome entrance board.
21st Sept - Mrs Miller led our assembly providing an interesting report on the items discovered at last year's archeological dig at Petersfield and at other locations in the village.
21st Sept - Thank you to Barrington School for hosting the Parenting Course taster session.
20th Sept - We are delighted to have been awarded our Bronze level Modeshift STARS accreditation as a result of our Travel Plan. Our aim, through this work is ensure safe, healthy and active travelling to and around our school.
20th Sept - Today our collaboration partner Headteachers - Mrs Davies from Barrington and Mrs Davies from Foxton - joined us in school and commented on the wonderful learning environment, high quality display of our pupils' work and the calm behavior.
19th Sept - We welcomed a member of the County Attendance team into school to review our Attendance procedures. More information to follow, but please do keep an eye on new weekly monitoring of our whole school attendance figure in reception.
Latest Publications
Notices