School Meals
We believe that Lunchtime should be the highlight of the day for everyone at Petersfield Church of England Aided Primary School. We want to help children gain a real appreciation for good quality food, where it comes from, how it's produced and why healthy food is important. School meals are provided by Cambridge-based specialist schools caterer, The Lunchtime Company. They provide delicious, nutritious and healthy meals every day.
Together we offer children a wonderful choice of hot food, fresh vegetables, freshly baked bread, fresh fruit, yogurt, jacket potatoes… there really is something for everyone. All meals are cooked from fresh ingredients every day, sourced locally (where possible within a 60 mile radius of the school), and prepared on-site.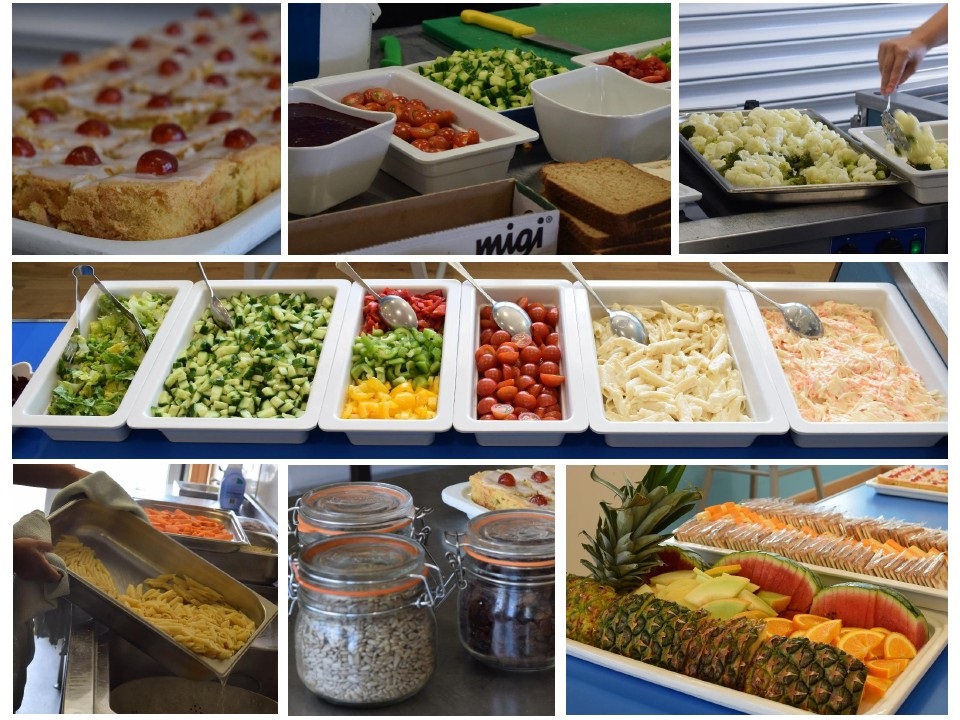 Over the course of the academic year we provide an array of theme days, activities, cookery classes and charity events – these are advertised around the school and on the website. Over the year, we would really love to invite parents, grandparents and carers to come and dine with your children and experience first-hand the amazing food. Please look out for these dates in the school calendar. We look forward to sharing with you.
For further guidance about what makes a healthy school packed lunch, please see NHS Choices and NHS Change 4 Life for information about healthy lunchboxes.
Latest News
12th Dec - The final performance of Lights, Camel Action! EYFS and KS1, you have showcased your learning through your oracy skills, singing, dancing and acting and really impressed us all this week. Well done!
11th Dec - Another amazing performance of Lights, Camel, Action, well done EYFS and KS1! We look forward to the final performance tomorrow! Our children said 'I enjoyed performing to all the parents and to the rest of the school'
10th Dec - Due to high winds, we were relocated to Wimpole Church for our Carol Singing. Thank you to everyone who joined us, sang, read and played. This is an annual highlight! Thank you also to Mr and Mrs Williams, Revd Felicity, Wimpole and FOPS.
10th Dec - 10 out of 10 - my score for Strictly Come Camel! Well done EYFS and KS1 the Rehearsal was superb! The singing was particularly impressive!
7th Dec - Christmas in Cambridge was fantastic! Thanks to FOPS and all the volunteers who made the event possible and such a great fundraiser. The slime making was a particular success with the children, including those who are young at heart!
6th Dec - We currently have a Petersfield Christmas tree at the Methodist Chapel as part of the Tree Festival. The theme this year is considering the environment. All our decorations have been made with recycled material.
6th Dec - Our Year 5 and 6 pupils went to St Andrew's church for REActive Church, where they learnt more about the meaning of Christmas and Gabriel bringing the message to Mary.
4th Dec - Today we were delighted to welcome GENR8 into school to deliver a Christmas message. Our pupils said 'I like the way they speak to the whole audience.' and 'They present the information about Jesus in a fun way with stories, songs and puppets.'
2nd Dec - Thank you for your patience today. The boiler pump has been fixed. School is warming up in stages and will open tomorrow.
2nd Dec - URGENT - Apologies, school is currently closed as we have no heating or hot water. We are expecting the technician before the start of the school day and will update here as soon as we know more.
29th Nov - We held our Christingle service in St Andrews Church today and were joined by Mother Goose. It was a delightful service, led by Revd Felicity. Seeing the pupils' faces under the candlelight is always a joy!
28th Nov - Pupils from KS2 joined other schools in a cross country tournament today. We were delighted with our pupils' performance, winning in the year 6 boy and girl and year 3 boy races. Well done!
22nd Nov - As a whole school, we discussed how to keep safe on the roads at near school, at home and near work environments. We shared the survey results for walk to school week. Well done Petersfield!
20th Nov - Our KS1 pupils attended the Multisports Festival with Barrington and Foxton children. They said: 'It was really fun.' 'We worked with other schools in teams.' 'We played lots of new games.'
Latest Publications
Notices