School Meals
We believe that Lunchtime should be the highlight of the day for everyone at Petersfield Church of England Aided Primary School. We want to help children gain a real appreciation for good quality food, where it comes from, how it's produced and why healthy food is important. School meals are provided by Cambridge-based specialist schools caterer, The Lunchtime Company. They provide delicious, nutritious and healthy meals every day.
Together we offer children a wonderful choice of hot food, fresh vegetables, freshly baked bread, fresh fruit, yogurt, jacket potatoes… there really is something for everyone. All meals are cooked from fresh ingredients every day, sourced locally (where possible within a 60 mile radius of the school), and prepared on-site.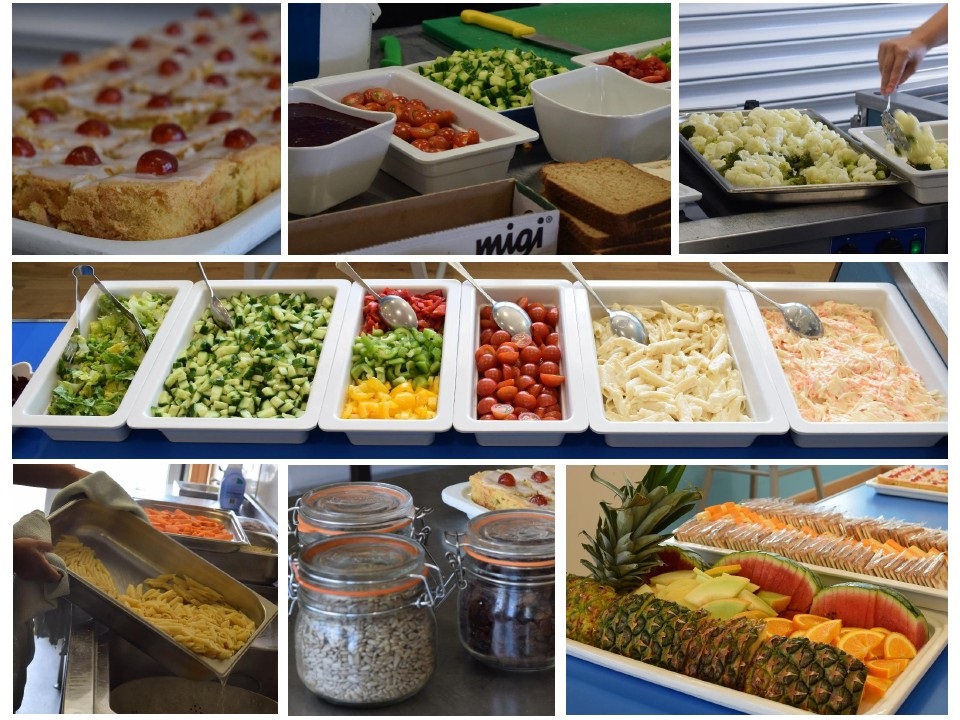 Over the course of the academic year we provide an array of theme days, activities, cookery classes and charity events – these are advertised around the school and on the website. Over the year, we would really love to invite parents, grandparents and carers to come and dine with your children and experience first-hand the amazing food. Please look out for these dates in the school calendar. We look forward to sharing with you.
For further guidance about what makes a healthy school packed lunch, please see NHS Choices and NHS Change 4 Life for information about healthy lunchboxes.
Latest News
24th Apr - School reopens to pupils, parents and visitors for the start of the summer term. Welcome back!
23rd Apr - Our INSET Day training for staff is focused on further developing our creative curriculum.
5th Apr - Whilst school is now closed for Easter, extra curricular drama and sports clubs are running throughout the holidays. Happy Easter! School will reopen to pupils, parents and visitors on Wednesday 24th April following a day of staff INSET.
5th Apr - We were thrilled to be joined by so many parents and members of our community for the Rock Steady Concert. It was a delight to witness the children performing in the bands with so much enthusiasm and talent! We all finished by singing 'When I'm 64'.
5th Apr - This morning, in the sunshine, we walked to the church for our Lent Service. We laid our decorated stones outside the church entrance to make a cairn before the service. 'It was good fun putting together I am a disciple, get me out of here!' reported a year 6 pupil.
3rd Apr - The children really enjoyed the GENR8 assembly: 'I enjoyed the songs', 'They are fun', 'They make the story interesting' and 'I love the puppets'.
3rd Apr - Today, whilst visiting the church, each class had the opportunity to explore 7 prayer stations of their choice and decorated their rock in advance of Friday's Lent service.
2nd Apr - Staff completed their Resus training, ready for the swimming season, today.
Latest Publications
Notices