School Meals
We believe that Lunchtime should be the highlight of the day for everyone at Petersfield Church of England Aided Primary School. We want to help children gain a real appreciation for good quality food, where it comes from, how it's produced and why healthy food is important. School meals are provided by Cambridge-based specialist schools caterer, The Lunchtime Company. They provide delicious, nutritious and healthy meals every day.
Together we offer children a wonderful choice of hot food, fresh vegetables, freshly baked bread, fresh fruit, yogurt, jacket potatoes… there really is something for everyone. All meals are cooked from fresh ingredients every day, sourced locally (where possible within a 60 mile radius of the school), and prepared on-site.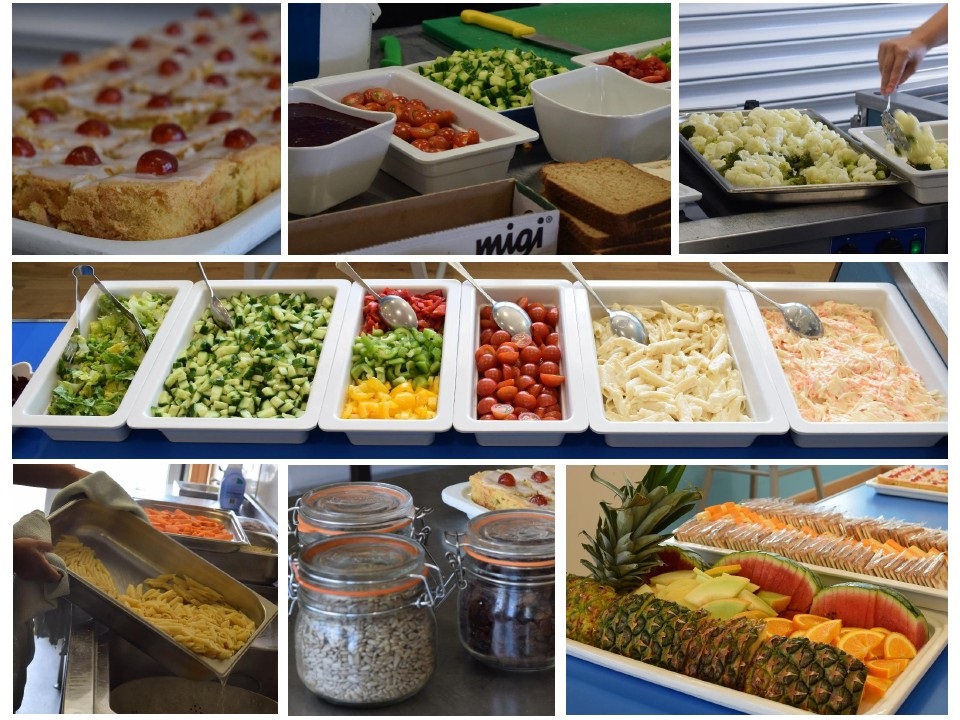 Over the course of the academic year we provide an array of theme days, activities, cookery classes and charity events – these are advertised around the school and on the website. Over the year, we would really love to invite parents, grandparents and carers to come and dine with your children and experience first-hand the amazing food. Please look out for these dates in the school calendar. We look forward to sharing with you.
For further guidance about what makes a healthy school packed lunch, please see NHS Choices and NHS Change 4 Life for information about healthy lunchboxes.
Latest News
3rd Aug - A toolkit of resources to help parents prepare for a return to school and the latest science magazine have now been added to the Covid page.
22nd July - Whilst school is closed for the summer, please visit the 'Covid-19' page under the 'Classes' drop down menu for resources to support safety, well-being and learning.
22nd July - Tonight, school closes to pupils, parents and visitors as the 19-20 academic year is finished. School will be shut for building work for the entire summer. Should you need to contact us, please do so via the office email, from 3rd September. Happy Summer!
22nd July - Good luck! Well done! Best Wishes to the amazing Mrs Williams, who is retiring this term, and our wonderful year 6 pupils who leave for pastures new today. We are so proud of you all.
21st July - Thank you to Rev. Felicity and our year 6 Leavers - we really enjoyed the Leavers' Assembly today.
Latest Publications
Notices