Special Needs and Disabilities
Petersfield School is committed to providing a fully accessible school and school environment which values and includes all pupils, staff, parents/carers and visitors regardless of their education, physical, sensory, social, spiritual, emotional and cultural needs. We are committed to challenging negative attitudes about disability and accessibility and to developing a culture of awareness, tolerance and inclusion.
Everyone at Petersfield is committed to providing the conditions and opportunities to enable any pupil with SEND (Special Educational Needs or a Disability) to be included fully in all aspects of school life. While our SENDCo oversees provision for pupils with a special educational needs or a disability or for more able pupils, every teacher takes responsibility for the provision for each child. Class teachers are responsible for the progress of every pupil in their class, including those pupils with additional needs.
Accessibility Plan
Special Needs and Disabilities Policy
Special Needs Information
Special Needs Assessment at Petersfield
Special Educational Needs and Disabilities (SEND) Information Report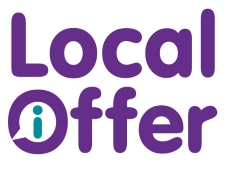 Cambridgeshire local offer provides information on services and support for children and young people age 0 - 25 with special educational needs and disabilities and their families.

The Parent Partnership Service providing Cambridgeshire's SEND Information, Advice and Support Service (SENDIASS) offers impartial and confidential information, advice and support to parents and carers who have a child or young person with special educational needs (SEN) or a disability or have concerns that their child has special educational needs.
Latest News
For more information on Covid-19, please visit the 'Covid-19' page under the 'Classes' drop down menu for regular updates, videos and resources.
3rd June - Another fantastic start to the day. Well done everyone! If you are not in school, look out for the email with another story in today. If you want to send us a story you have read, we look forward to hearing it.
2nd June - We are absolutely delighted to see more parents and pupils today as we open to all keyworkers in all year groups. Every single person came in with a smile on their face and has quickly adapted to the changes. The socialising and learning has been a pleasure to see. Well done everyone.
1st June - Welcome back to Summer Half Term 2. Whilst is is very different to normal, it is great to see a few children in school today and taken the changes in their stride. For those children back in school, we are ringing you! Please listen our for our call!
16th April - This is 'National Offer Day' for new EYFS pupils due to join us in reception in September 2020. Welcome! Despite it not being in term time, please do email the office to accept your place. We look forward to responding to you with our transition plan after the Easter closure.
3rd April - Over Easter, the keyworkers and vulnerable provision is being hosted at Foxton school. For more information or if you need to contact us in an emergency, please see the Covid-19 page under the 'classes' drop down menu.
20th Mar - School is regrettably now closed as per government guidance. Please see the 'Covid-19' page under 'Classes' for more up to date information.
19th Mar - Year 5 and 6 researched, planned and planted the donated trees in the school grounds today.
17th Mar - Despite current events, well done to the year 6 children who participated so well in the 'booster' class tonight.
13th Mar - A huge thank you to everyone who gave so generously for dress down day. We have many chocolate goodies for FOPS.
13th Mar - Well done to all the pupils who received a Headteacher Award today. Their attitude to learning was an example to all.
Latest Publications
Notices