Welcome to Petersfield Church of England Aided Primary School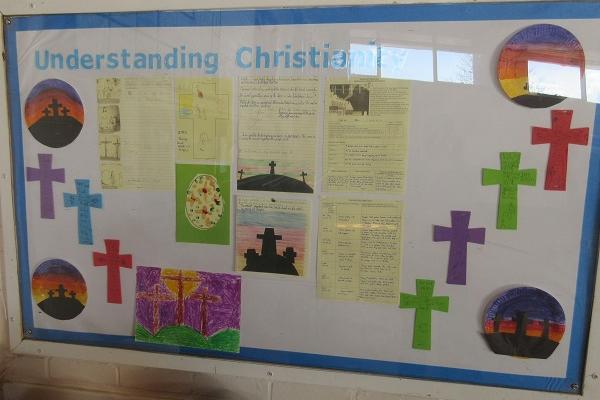 Welcome to our school website. This is designed to give you an insight into the exciting place that is Petersfield Church of England (Aided) Primary School. We very much look forward to welcoming you into school soon to find out even more.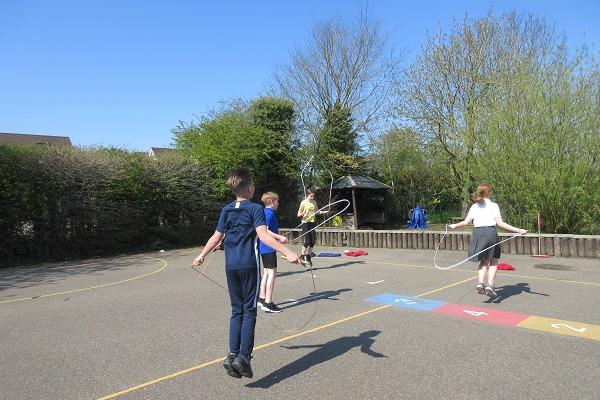 Petersfield Church of England (Aided) Primary School is a small, rural school serving families from within the parish boundaries of Orwell, Arrington, Croydon, Tadlow, Whaddon and Wimpole and from many other locations outside of our school catchment. We are committed to providing a high quality education within a Christian context and we work hard to create a caring environment, both inside the classroom and out. Motivated by our Christian values of friendship, trust, creativity, peace and love, we provide a rich and diverse education focusing on excellence, enjoyment, perseverance and building relationships to support and inspire our pupils throughout this stage of their lifelong learning journey.
We are proud of our 2020 Ofsted inspection where we have been graded GOOD in all areas. The report states that 'Pupils and staff live by the school's motto of, 'together everyone achieves more''. Children enjoy their learning and work hard and are very proud of their achievements. Pupils behave well. Relationships throughout the school are very strong and 'staff care deeply and are vigilant about all aspects of pupils' safety'. Our staff have worked tirelessly to make the school what it is and we could not have received this outcome without their amazing effort. We are also very pleased that Leadership and Management was identified as a particular strength. The Inspector commented that leaders dramatically improve the quality of education, with strong and clear educational justification for all actions taken. He also identified that there is genuine teamwork throughout all the leadership teams.
Our February 2016 SIAMS report also highlighted that 'the distinctiveness and effectiveness of Petersfield Primary as a Church of England school'. Identifying we are good because of the clear vision and ambition, the exemplary relationships, high expectations, community links, strong SMSC and open-minded engagement of pupils.
We very much look forward to welcoming you to Petersfield where, as partners in learning together, we strive to provide the very best for each individual.
Laura Penrose and Rachel Peachey, Co-Headteachers.
Latest News
7th May - We were delighted to share our first story with our September 2021 EYFS pupils today as we started the transition from preschool to primary school. It was great to hear how much you enjoyed listening to it.
6th May - Ash Class Assembly was well worth the wait today! What a super showcase of just some of your super learning this term Ash class! Thanks to everyone who enjoyed it with us.
4th May - There was much excitement in school today as the KS2 football club restarted after school.
4th May - Every class talked animatedly this afternoon as they explain their learning to our County Primary Advisor who visited virtually today.
4th May - We hope you had a great Bank Holiday! Our thanks to the staff who worked on the school site this weekend to weed and tidy the playground and sensory garden.
30th Apr - Happy Bank Holiday weekend! It was lovely to hear about the children's plans for the weekend today. We look forward to seeing all our pupils on Tuesday (not Monday!)next week!
30th Apr - Today, we joined many others in 'England does the Daily Mile' as every class continued our Daily Mile challenge.
29th - Due to the County wide internet issue, we have postponed today's Ash Class Assembly to next week - 6th May.
29th Apr - Our new phone line has been activated today. The usual school contact number should now been visible when we call you.
21st Apr - Year 5 and 6 were joined by representatives from the University of Cambridge to be awarded certificates and a set of 10 wooden microscopes for the winning images we submitted to the science image award last year.
19th Apr - We are very excited to be launching National Skipping Week with the World Record beating champion skipper, Pete Thompson, coming to demonstrate his skills and run workshops with the children.
15th Apr - Well done to the well deserved winners of the Headteacher Awards and Hollands Cup presented virtually today. Thank you to family members who shared in these achievements with us.
13th Apr - Today, Rev Felicity led our service as we joined with Barrington School virtually. We reflected on a 'Life Well Lived' in our Collective Worship following the Death of HRH Duke of Edinburgh.
12th Apr - Welcome back to the Summer term! What a fantastic start to the term! Our children's enthusiasm for learning and seeing their peers is great to see.
30th Mar - We are pleased to report that the Track and Trace process for the end of the Spring term is now complete with no positive Covid cases to report. If you or your child now develops symptoms, please follow NHS Track and Trace. Happy Easter Everyone!
26th Mar - If anyone who has been in school develops symptoms or has a positive Covid test on Saturday 27th or Sunday 28th March, please notify school immediately via the office email. After this, please follow the newsletter instructions and follow NHS Track and Trace requirements.
Latest Publications
Notices