Artsmark
Artsmark Silver Award

We are delighted that we have been awarded the Silver Artsmark from the Arts Council. This is a prestigious award which reflects the work we have been doing in recent years.
We submitted a Statement of Commitment and a Case Study/Statement of Impact to the Arts Council which were assessed.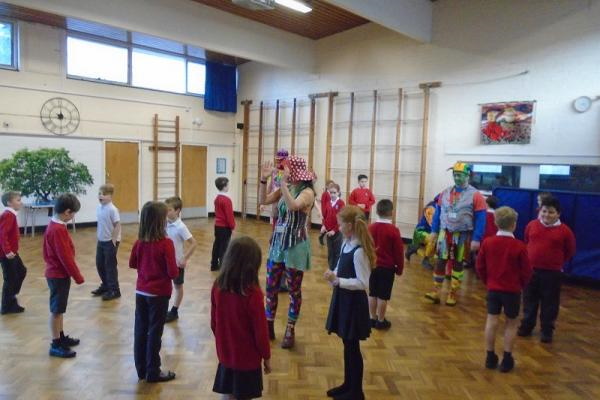 The following comments were made about our submissions:
You have made a good start to your Artsmark journey by upskilling staff and linking the Arts with other subjects such as Writing, History, Geography and PSHE. Your focus on artworks and religious beliefs is giving your pupils authentic opportunities to be exposed to a range of artworks. Art is noted a strength and is being taught by a specialist teacher who has introduced skills progression in art to monitor the progress being made. You have demonstrated that consistent arts and cultural experiences have been developed for your pupils such as the Lunch Time Club led by a local author, Ute Sproulle who runs a creative writing and reading club. You have ensured that all your pupils have opportunities to listen to live music. Congratulations on your Artsmark Silver Award!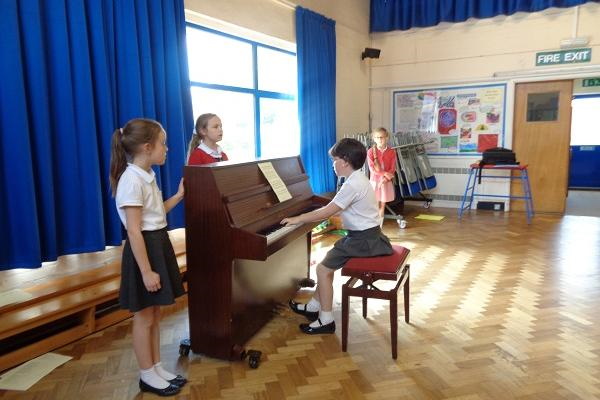 Our next steps:
To make further progress in your Artsmark journey, you could develop pupil voice by involving them in planning and delivering authentic arts and cultural experiences. Building on your work of upskilling your staff, you might also want to explore opportunities to work in partnership with arts and cultural organisations and professionals to further develop your staff's knowledge, skills and understanding of delivering high quality arts and cultural provision which could have positive impact on not only your staff but, also on outcome for your pupils.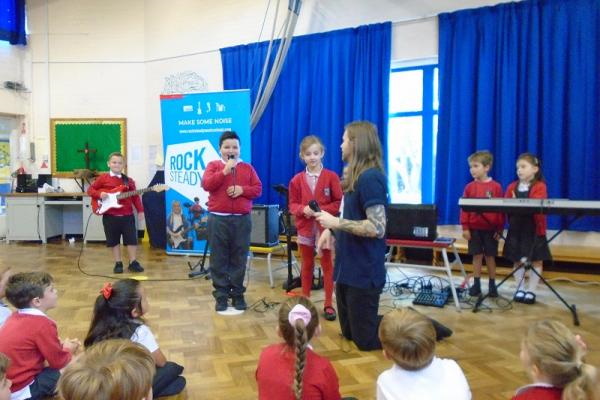 Please do look at our Events page for regular updates about the exciting things happening at Petersfield. Some of the activities we are most proud of include:
Appointing a curriculum champion, Ms Kate Catchpole
Upskilling staff and using subject specialists
Developing our curriculum to ensure there are more opportunities for the arts for all pupils, eg drama workshops from Divergent Drama, music tuition from Rock Steady (children play a different instruments in a band, e.g. electric guitar, drums, keyboard)
Using pupil and parent voice to inform decisions
Having a wider choice of extra-curricular opportunities, e.g. sewing club with Mrs Bonfield, knitting for the Lent Challenge and dance club with Sharon Glasgow
Latest News
23rd Oct - School is now closed for the autumn half term holiday. We look forward to welcoming pupils and parents back to school on Tuesday 3rd November after the INSET day. Happy holidays!
21st Oct - Today we are pleased to feature in the Cambridge Independent Newspaper with photos and an explanation about our positive mental health curriculum.
19th Oct - We had a great whole school RE day today building up our school journey of 'Understanding Christianity'. Our youngest children learnt about what makes us special and how Jesus is special to Christians. Our older children looked into the topic of what is the 'Good News' of the gospel.
16th Oct - Today, our pupils showcased their positive mental health work as a press photographer visited our school to take socially distanced pictures for the newspaper.
15th Oct - THANK YOU! to the parents who have donated slabs (and the time and effort to install them) to make entry to the school gate less muddy!
13th Oct - Despite to power cut, thank you to everyone who is joining us for the virtual Parents' Evening tonight!
12th Oct - Thanks to Pine class, we will now have on display posters to promote positive thinking including word-web phrases and images. They explored what 'Positive Thinking' means and how we can be more positive in our lives and with other people.
9th Oct - The virtual governor visit today was an opportunity to celebrate all the work we have done this week in conjunction with the YMCA and our cluster schools. Please do ask the children about what they have learnt and how together, we are all promoting positive mental health.
Latest Publications
Notices