Artsmark
Artsmark Silver Award

We are delighted that we have been awarded the Silver Artsmark from the Arts Council. This is a prestigious award which reflects the work we have been doing in recent years.
We submitted a Statement of Commitment and a Case Study/Statement of Impact to the Arts Council which were assessed.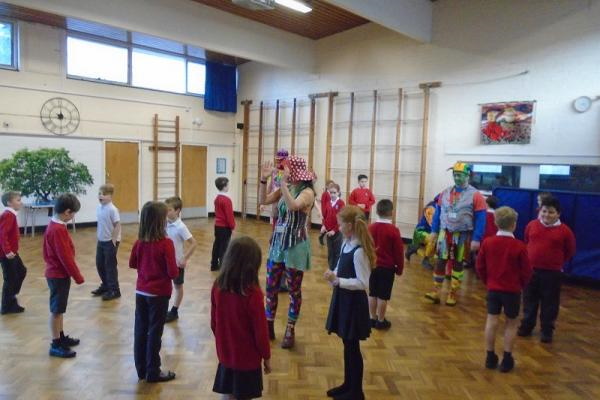 The following comments were made about our submissions:
You have made a good start to your Artsmark journey by upskilling staff and linking the Arts with other subjects such as Writing, History, Geography and PSHE. Your focus on artworks and religious beliefs is giving your pupils authentic opportunities to be exposed to a range of artworks. Art is noted a strength and is being taught by a specialist teacher who has introduced skills progression in art to monitor the progress being made. You have demonstrated that consistent arts and cultural experiences have been developed for your pupils such as the Lunch Time Club led by a local author, Ute Sproulle who runs a creative writing and reading club. You have ensured that all your pupils have opportunities to listen to live music. Congratulations on your Artsmark Silver Award!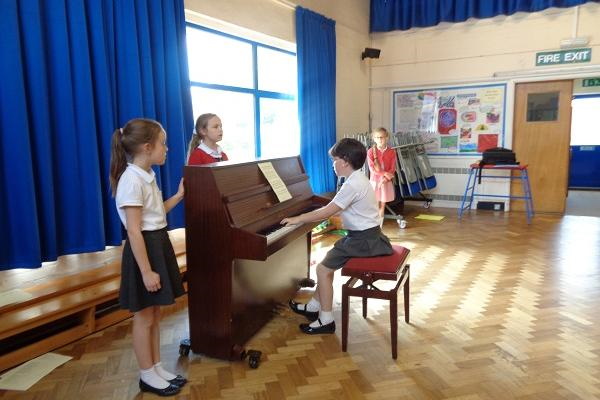 Our next steps:
To make further progress in your Artsmark journey, you could develop pupil voice by involving them in planning and delivering authentic arts and cultural experiences. Building on your work of upskilling your staff, you might also want to explore opportunities to work in partnership with arts and cultural organisations and professionals to further develop your staff's knowledge, skills and understanding of delivering high quality arts and cultural provision which could have positive impact on not only your staff but, also on outcome for your pupils.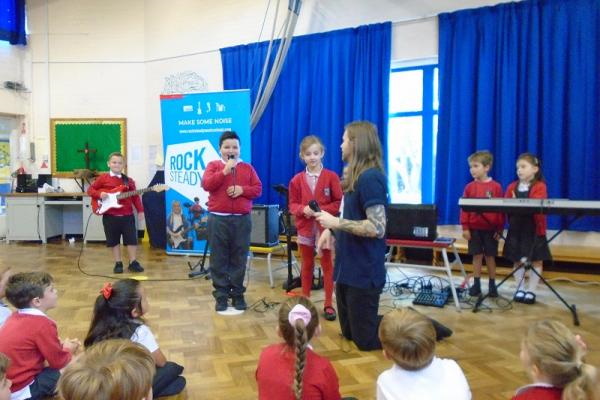 Please do look at our Events page for regular updates about the exciting things happening at Petersfield. Some of the activities we are most proud of include:
Appointing a curriculum champion, Ms Kate Catchpole
Upskilling staff and using subject specialists
Developing our curriculum to ensure there are more opportunities for the arts for all pupils, eg drama workshops from Divergent Drama, music tuition from Rock Steady (children play a different instruments in a band, e.g. electric guitar, drums, keyboard)
Using pupil and parent voice to inform decisions
Having a wider choice of extra-curricular opportunities, e.g. sewing club with Mrs Bonfield, knitting for the Lent Challenge and dance club with Sharon Glasgow
Latest News
25th Jan - Petersfield Press has been sent as an email today! There are a number of important updates. Please do read all about it!
25th Jan - Snow fall varied across the County yesterday but thanks to school staff and transport providers we're still open to critical workers' children today despite the difficult road conditions. Remember, lots of learning and fun can take place with snow and ice! Stay safe and warm!
22nd Jan - It is ironic that after our meetings yesterday to review our phone contract and the due replacement, our phone line crackled then stopped working today. Apologies. Please email the office or class teachers if you need us pending BT fixing this fault again. Sorry for the inconvenience!
22nd Jan - Governors met virtually today to review our current position. They joined us in expressing thanks and admiration for the tremendous job pupils, parents and staff are doing to support Remote Learning. Well done everyone!
21st Jan - Today we virtually welcomed our County Primary Advisor to review our Remote Learning Offer. She endorsed the positive praise received from pupils and parents as we discussed what's working well, the positive impact of your feedback and our plans as we continue to support every pupil.
19th Jan - Petersfield Press has been sent as an email today for this week. Please do read all the latest updates.
19th Jan - For those in receipt of Free School Meals, your voucher should have arrived today. Please do look out for the email as it probably arrived in your inbox in the early hours of this morning.
14th Jan - Petersfield Press is again just an email today. Please do read this important information and if you are in receipt of Free School Meals, please respond to the question asked. Thank you!
13th Jan - Thank you to those of you who joined our GenR8 Collective Worship today.
13th Jan - Apologies, the broadband locally appears to be struggling - the issues started at the end of the day yesterday. We are looking to see if there is anything we can do, such as turning off cameras, which can help in the short term.
12th Jan - If you want to read again about our Remote Learning offer, the Policy is on the Covid page under 'Classes'. The explanation email (sent on the 5th Jan 2021) has been added to the appendices. Look out for further emails as we all work together to further refine our offer.
12th Jan - Today in Collective Worship, we continued exploring how we can take time to reflect and how this links to the 4 aspects of prayer we learnt about about before Christmas. Thank you to all those who joined today. Great reflection sharing!
11th Jan - Welcome back to our first full week of remote learning. Great job everyone! If you have not yet completed our laptop survey, please do or email us.
Latest Publications
Notices