Artsmark
Artsmark Silver Award

We are delighted that we have been awarded the Silver Artsmark from the Arts Council. This is a prestigious award which reflects the work we have been doing in recent years.
We submitted a Statement of Commitment and a Case Study/Statement of Impact to the Arts Council which were assessed.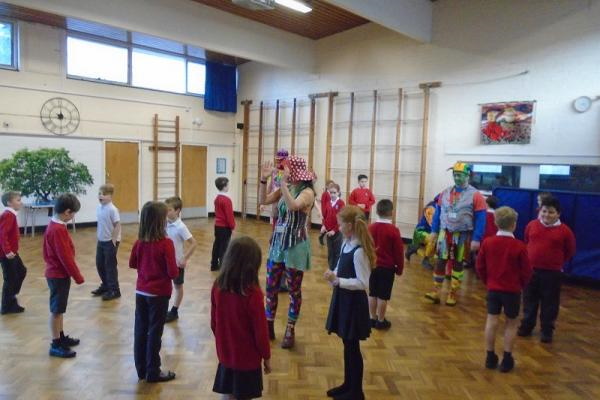 The following comments were made about our submissions:
You have made a good start to your Artsmark journey by upskilling staff and linking the Arts with other subjects such as Writing, History, Geography and PSHE. Your focus on artworks and religious beliefs is giving your pupils authentic opportunities to be exposed to a range of artworks. Art is noted a strength and is being taught by a specialist teacher who has introduced skills progression in art to monitor the progress being made. You have demonstrated that consistent arts and cultural experiences have been developed for your pupils such as the Lunch Time Club led by a local author, Ute Sproulle who runs a creative writing and reading club. You have ensured that all your pupils have opportunities to listen to live music. Congratulations on your Artsmark Silver Award!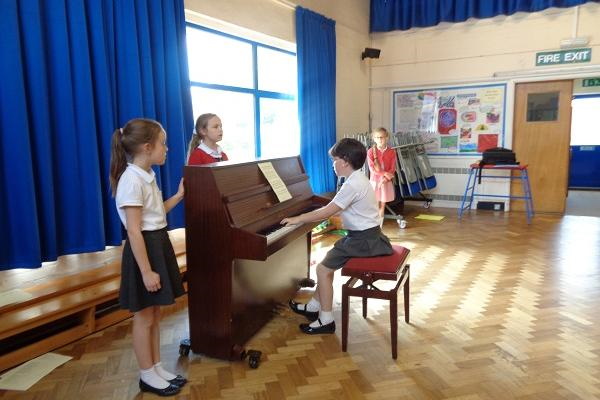 Our next steps:
To make further progress in your Artsmark journey, you could develop pupil voice by involving them in planning and delivering authentic arts and cultural experiences. Building on your work of upskilling your staff, you might also want to explore opportunities to work in partnership with arts and cultural organisations and professionals to further develop your staff's knowledge, skills and understanding of delivering high quality arts and cultural provision which could have positive impact on not only your staff but, also on outcome for your pupils.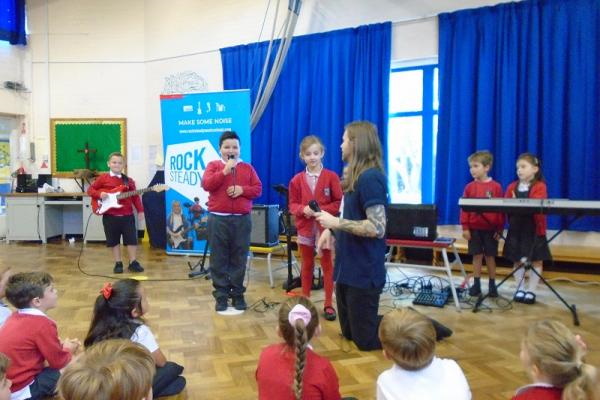 Please do look at our Events page for regular updates about the exciting things happening at Petersfield. Some of the activities we are most proud of include:
Appointing a curriculum champion, Ms Kate Catchpole
Upskilling staff and using subject specialists
Developing our curriculum to ensure there are more opportunities for the arts for all pupils, eg drama workshops from Divergent Drama, music tuition from Rock Steady (children play a different instruments in a band, e.g. electric guitar, drums, keyboard)
Using pupil and parent voice to inform decisions
Having a wider choice of extra-curricular opportunities, e.g. sewing club with Mrs Bonfield, knitting for the Lent Challenge and dance club with Sharon Glasgow
Latest News
5th Mar - Our final 'Petersfield Press' update of the week has been sent today as we prepare for all pupils' return on Monday. We are REALLY looking forward to seeing you all!
2nd March - As we further prepare for pupils' Monday 8th return, we have recorded another video for children and parents to share more information about the return. We have also sent the key information to parents in a 'Petersfield Press' email. Any questions, please do ask classteachers.
1st March - The first of several expected 'Petersfield Press' updates has been sent by email today to accompany the latest video update for pupils as we prepare for the full opening next week.
26th Feb - Petersfield Press has been sent by email this afternoon. There are lots of updates so please do read about next week and some full opening logistics detailed in the email.
24th Feb - Today we launched Bishop Stephen's Lent Challenge. Check out Mrs Wright's video to introduce the challenge. We look forward to learning with you over the next 5 weeks and receiving your response to the Bishop's challenge.
22nd Feb - Like you, we have listened to the Prime Minister's address to the Commons today. We will be in touch asap once we have have met with County. We will be asking for provisional Puffins bookings up until Easter for those who need this provision to be able to work.
22nd Feb - Today in Collective Worship, we talked about how we work together to achieve great things. As ever, the children offered very insightful reflections and led our prayer to start the new term.
22nd Feb - Welcome back to the start of the Spring 2 half term. Our critical worker pupils continue in school and our remote learning offer continues for those at home. We eagerly anticipate today's announcement. We have planned for possible eventualities, and have a County meeting booked ready.
12th Feb - School is now closed for the February Half Term. The office email will be monitored over the weekend (13th and 14th Feb) and Covid symptoms or positive cases should be reported promptly. School reopens for critical worker children and remote learning on Monday 22nd February.
12th Feb - Look out for today's end of term update email. This contains lots of information with suggested fun half term activities, Rev Felicity's Lent calendar and advance warning of Spring 2 activities including getting active and Red Nose Day.
12th Feb - I had the privilege of joining lessons virtually and looking on TEAMS today as Yew and Elm class finished and shared their 'hot write'. I enjoyed hearing the brilliant and creative stories read to me and reading the newspaper articles.
12th Feb - The Free School Meal (FSM) vouchers for February Half Term were delivered today by email. If you may be eligible, there is still time to apply. Information about FSMs and the Winter Grant was sent by email today.
12th Feb - Rev Felicity talked to us about Shrove Tuesday, Ash Wednesday and Lent in Collective Worship. This year, rather than give up anything further, we are encouraged to do something for others throughout Lent. What will you do to make someone smile?
12th Feb - The 'Animal Experience' for each class today saw us introduced virtually to a selection of wild and unusual animals. The children asked some interesting questions to learn more. This was possible thanks to the FOPS fun run last term and your fantastic fundraising!
Latest Publications
Notices