Artsmark
Artsmark Silver Award

We are delighted that we have been awarded the Silver Artsmark from the Arts Council. This is a prestigious award which reflects the work we have been doing in recent years.
We submitted a Statement of Commitment and a Case Study/Statement of Impact to the Arts Council which were assessed.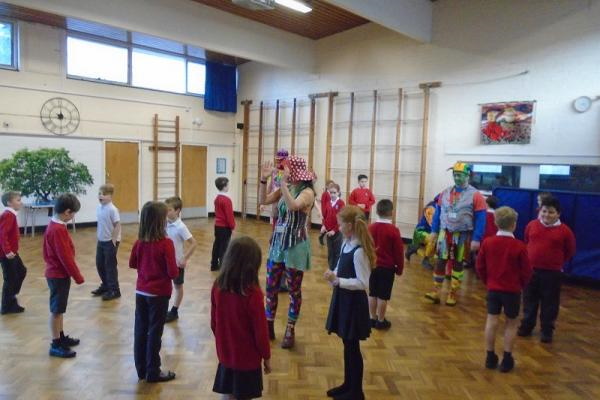 The following comments were made about our submissions:
You have made a good start to your Artsmark journey by upskilling staff and linking the Arts with other subjects such as Writing, History, Geography and PSHE. Your focus on artworks and religious beliefs is giving your pupils authentic opportunities to be exposed to a range of artworks. Art is noted a strength and is being taught by a specialist teacher who has introduced skills progression in art to monitor the progress being made. You have demonstrated that consistent arts and cultural experiences have been developed for your pupils such as the Lunch Time Club led by a local author, Ute Sproulle who runs a creative writing and reading club. You have ensured that all your pupils have opportunities to listen to live music. Congratulations on your Artsmark Silver Award!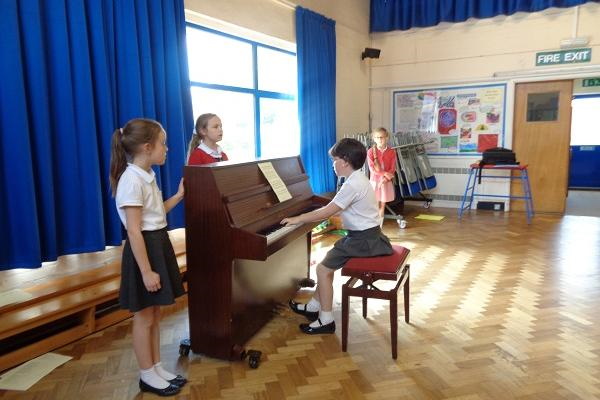 Our next steps:
To make further progress in your Artsmark journey, you could develop pupil voice by involving them in planning and delivering authentic arts and cultural experiences. Building on your work of upskilling your staff, you might also want to explore opportunities to work in partnership with arts and cultural organisations and professionals to further develop your staff's knowledge, skills and understanding of delivering high quality arts and cultural provision which could have positive impact on not only your staff but, also on outcome for your pupils.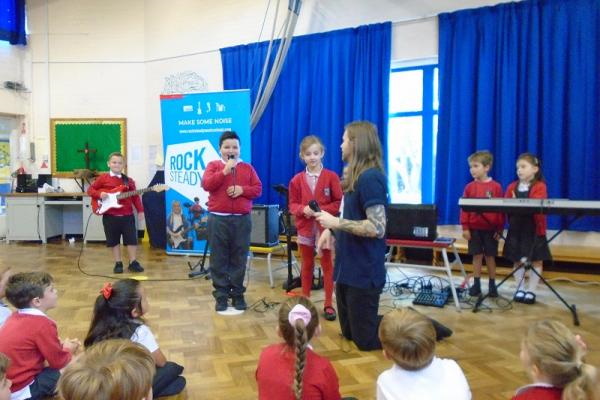 Please do look at our Events page for regular updates about the exciting things happening at Petersfield. Some of the activities we are most proud of include:
Appointing a curriculum champion, Ms Kate Catchpole
Upskilling staff and using subject specialists
Developing our curriculum to ensure there are more opportunities for the arts for all pupils, eg drama workshops from Divergent Drama, music tuition from Rock Steady (children play a different instruments in a band, e.g. electric guitar, drums, keyboard)
Using pupil and parent voice to inform decisions
Having a wider choice of extra-curricular opportunities, e.g. sewing club with Mrs Bonfield, knitting for the Lent Challenge and dance club with Sharon Glasgow
Latest News
21st Sept - Thank you to Rev Felicity for leading our Harvest Service today. It was wonderful to be altogether on the school field and to think about our donations and who they will help.
20th Sept - Today we have begun to think about Harvest in Collective Worship. Our School Council introduced our collection for tomorrow's Harvest Festival. We are collecting money for our Malawi fundraising and food for the local food bank if you are able to donate tomorrow.
17th Sept - Well done to our EYFS who enjoyed learning in school for their first full day today.
17th Sept - Today's second virtual creative writing session led to brilliant extended writing from year 3 and 4.
16th Sept - We look forward to seeing the creative writing from year 3 and 4 following the first of two 'Beneath the Surface' virtual writing sessions today.
16th Sept - Today we welcomed Rev Felicity into school for the first of the session exploring Collective Worship.
14th Sept - Thank you to the parents who joined the first of the Curriculum Sessions for parents this afternoon. Rowan and Yew class sessions are on Thursday this week. We look forward to seeing you there.
14th Sept - Multisports is back today for this term. There are a few spaces left if you have not yet signed your child up to participate.
10th Sept - Ash class enjoyed lunch in school for the first time today. Our Year 1 role models were fantastic and our EYFS pupils followed all the lunchtime routines beautifully.
9th Sept - Tonight, staff and governors met virtually for our essential annual Safeguarding training. Our updated Safeguarding Policy will be published once it is approved at FGB later this month.
6th Sept - Today our new EYFS children mixed as a whole class and are already being great friends to others.
3rd Sept - At lunchtime, pupils and staff identified a project to improve the outside area. School council members have been thinking about how we can work together. Thank you to all the children who helped today. What a difference TEAM Petersfield makes! Community volunteers welcome to help weed!
2nd Sept - Welcome back to all the mums and dads and other family members who adapted seamlessly to the 'normal' end of school arrangements. We very much value the informal communication between home and school which this facilitates.
2nd Sept - Beaming smiles and rekindling and new friendships resulted from the whole school playing together on the field at break and lunchtime today.
2nd Sept - In Collective Worship, we reflected on our feelings as we return to school for the new school year.
2nd Sept - Welcome to all our new pupils and families. Well done for such a confident start to the term.
2nd Sept - What a super start to the term! The earlier school start time, following last year's consultation, resulted in everyone being in school learning in less than 8 minutes despite it being a busy first day! Every minute's learning counts at Petersfield. Well done!
1st Sept 21 - The first day of the Autumn term was a busy INSET day for teachers and included a County briefing. Parents, please see the email sent tonight with details in advance of tomorrow. Looking forward to seeing you in the morning!
22nd July - Whilst we are closed, please see our Covid page (under the class drop down menu) if you need any information on welfare and keeping children safe over the summer. There are also links on the website to resources you can use to continue learning over the summer.
22nd July - School is now closed to pupils, parents and visitors. The school will reopen to pupils on Thursday 2nd September. We will update parents on 1st September with any pertinent information. Happy Summer!
22nd July - In their final assembly, the year 6 pupils reflections, thanks and singing of their personalised anthem (not to mention the baby photos) brought smiles and tears as we celebrated them demonstrated they are indeed 'all that they can be!' Good luck year 6!
22nd July - What a day for a whole school picnic lunch!
22nd July - Year 6 completed the shirt signing today - a long standing tradition at Petersfield!
22nd July - Thank you to Rev Felicity for leading our Leavers' Service today. The year 6 pupils were presented with a Bible from the Parish and the Methodist church to take with them on life's journey.
Latest Publications
Notices