British Values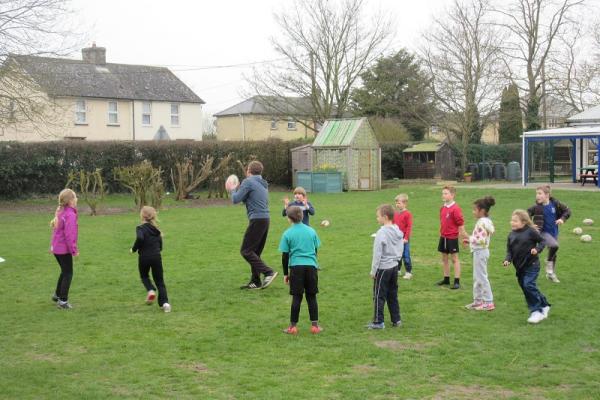 At Petersfield we are committed to the promotion of British Values through our Christian ethos and our spiritual, moral, social and cultural provision. We recognise the importance of our responsibility to prepare children for life in modern Britain and ensure that the fundamental British Values are introduced, discussed and lived out throughout our school curriculum. We also recognise the multi-cultural, multi-faith nature of the United Kingdom and actively promote and model these ideals, welcoming admissions from all those families entitled to education under British law regardless of faith, ethnicity, gender, sexual orientation, political or financial status. As well as actively promoting British values, the opposite also applies. We challenge children, staff or parents expressing opinions that are contrary to fundamental values including 'extremist' views, as part of our Prevent agenda.
These values are:
Democracy
UN CRC Article 12: Children have the right to say what they think should happen, when adults are making decisions that affect them, and to have their opinions taken into account.
The rule of law
UN CRC Article 19: Governments should ensure that children are properly cared for, and protect them from violence, abuse and neglect by their parents, or anyone else who looks after them.
Individual liberty
UN CRC Article 31: All children have a right to relax and play, and to join in a wide range of activities.
UN CRC Article 15: Children have the right to meet together and to join groups and organisations, as long as this does not stop other people from enjoying their rights.
Mutual respect
UN CRC Article 2: The Convention applies to everyone whatever their race, religion, abilities, whatever they think or say and whatever type of family they come from.
UN CRC Article 30: Children have a right to learn and use the language and customs of their families, whether these are shared by the majority of people in the country or not.
Tolerance of different faiths and beliefs
UN CRC Article 14: Children have the right to think and believe what they want, and to practise their religion, as long as they are not stopping other people from enjoying their rights. Parents should guide their children on these matters.
Click on this link below to find out more about how we promote British Values at Petersfield.

British Values at Petersfield
Latest News
17th Sept - Thank you to FOPS for their tireless work to raise funds for Petersfield despite the current restrictions. At tonight's meeting, we planned the AGM which you can join from the comfort of your own home on Thursday 22nd October at 8pm. More information to follow in the newsletter.
17th Sept - It was great to see Rowan and Yew parents at tonight's curriculum sessions.
17th Sept - Well done to all those who have achieved their gold Mathletics certificates during Lockdown and the summer. After celebrating the bronze and silver awards over the last two weeks, we enjoyed congratulating our gold certificate mathematicians today.
16th Sept - Thanks to the Ash parents who attended today's curriculum session.
15th Sept - Many thanks to Elm and Pine class parents who joined us for the first two virtual Curriculum Sessions. Thank you for the questions - all of this helps us work together as we establish a new 'normal' where parent-school partnership is as important as ever.
14th Sept - Well done reception - you are doing such a good job of saying for the morning this week. Super smiles and great learning all round!
Latest Publications
Notices