Diocese Of Ely
Petersfield School, as its full name suggests, is 'aided' by the Diocese of Ely. The term 'Voluntary Aided' dates back to the 1944 Education Act and relates to the Church being responsible for maintaining the fabric of the buildings. The relationship between the school and the Diocese is however much more than just about buildings. As a Church school, an emphasis on Christian Values is at the centre of the school's ethos and highlighted in all Church schools' Mission Statements:
'Recognising its historic foundations, the school will preserve and develop its religious character in accordance with the principles of the Church of England and in partnership with the Church at parish and diocesan level.'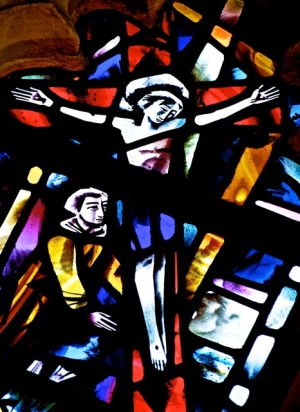 On the Governing Body of a Voluntary Aided school, are a group of governors called the Foundation Governors and they form an overall majority. Foundation Governors help to develop the school's Christian character and to uphold the Anglican ethos.
For the pupils and staff at Petersfield, this Christian character forms an intrinsic part of daily school life. Every school day includes a short act of Collective Worship. This is carefully planned in themes by term and can take place in assembly time or in class. The Reverend Felicity Couch, our parish priest, visits us each week to lead an act of worship. The Methodist minister also leads Collective Worship. Visitors from other faiths are of course also welcome. We promote Christian faith as a guiding principle for life, whilst also recognising that mankind is made up of many different races and creeds, all of whom are equal in the sight of God.
The pupils enjoy celebrating the major Christian festivals throughout the year, often in imaginative and creative ways, such as making prayer-wish decorations for the St Andrew's Christmas tree or designing a quilt square for the Diocese's "Church Schools' Quilt".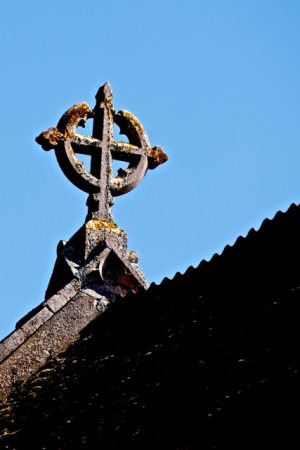 Some facts about the Ely Diocese that may interest you:
The Diocese of Ely covers an area of 1,507 square miles
The area incorporates Cambridgeshire, part of West Norfolk and some parishes in South Peterborough
In the Diocese of Ely, there are 334 church buildings providing places of worship for their local communities
Ely Cathedral dates back to Saxon Times with the life of its founder St Etheldreda
Work on the present cathedral began in the 11th century
250,000 visitors come to Ely Cathedral every year
There are over 80 Church Schools in the Ely Diocese
For more information you can visit the Ely Diocese website.
Latest News
14th Jan - Petersfield Press is again just an email today. Please do read this important information and if you are in receipt of Free School Meals, please respond to the question asked. Thank you!
13th Jan - Thank you to those of you who joined our GenR8 Collective Worship today.
13th Jan - Apologies, the broadband locally appears to be struggling - the issues started at the end of the day yesterday. We are looking to see if there is anything we can do, such as turning off cameras, which can help in the short term.
12th Jan - If you want to read again about our Remote Learning offer, the Policy is on the Covid page under 'Classes'. The explanation email (sent on the 5th Jan 2021) has been added to the appendices. Look out for further emails as we all work together to further refine our offer.
12th Jan - Today in Collective Worship, we continued exploring how we can take time to reflect and how this links to the 4 aspects of prayer we learnt about about before Christmas. Thank you to all those who joined today. Great reflection sharing!
11th Jan - Welcome back to our first full week of remote learning. Great job everyone! If you have not yet completed our laptop survey, please do or email us.
7th Jan - Petersfield Press is an email with attachments rather than a .pdf document today. Don't forget to join us for Headteacher Awards at 1:10pm today!
6th Jan - What a super start to our Remote Learning. So many of you joined for the 3 live teaching sessions and submitted your work online. It was great to see so many faces at Collective Worship. Don't forget, you can contact your classteacher directly via their class email address if needed.
5th Jan - Thanks to everyone who joined our first live story times today. Great to see you! Tomorrow school is open to critical worker children who booked and cannot safely be kept at home. All the live lessons start tomorrow. Parents should have received an email today ready for this.
5th Jan - school is CLOSED to all children today in line with County advice as we respond to last night's announcement and await further government guidance.
4th Jan - Following the government announcement at 8pm tonight, please see the urgent email sent to all parents.
4th Jan - Welcome to the spring term 2021. Staff training today. Please see the email sent to parents this afternoon about tomorrow's opening.
December 2020 - For those in need over Christmas, the Winter Grant Scheme is available and you can contact them for support by phone: 0345 045 5219.
22nd Dec - You can now visit the Orwell Benefice website to find out about the Stations of the Nativity and download a map. A link to this is also on our 'Church School' webpage (under the School Information drop down menu). How many can you find before the 6th January?
18th - 20th Dec - If your child develops symptoms of Covid before Sunday evening (20th) you must inform us immediately via the office email so we can undertake contact tracing.
18th Dec - School is now closed to pupils until Tuesday 5th January when we expect to reopen to children for the Spring Term.
18th Dec - Thank you for the good wishes and kind words. These mean a lot. We are SO proud of our school and everyone who has played their part in making the very best of a very challenging 2020. We wish you a happy and safe Christmas and very much look forward to 2021!
18th Dec - 'San-ta, San-ta' Father Christmas arrived on a horse drawn cart with a sack full of presents to MUCH excitement and chanting! Merry Christmas everyone!
18th Dec - Christmas party time everyone! Each bubble enjoyed festive jumpers and accessories and had lots of fun!
Latest Publications
Notices