English
Pupils are taught reading, writing, speaking and listening and SPAG (Spelling, Punctuation and Grammar).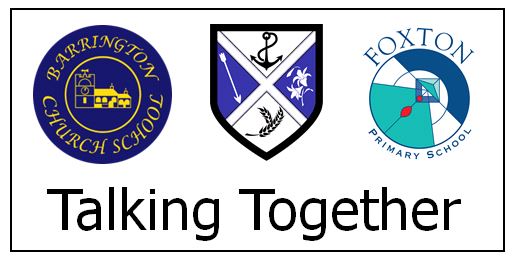 The learning of writing comprises of two strands-transcription (spelling and handwriting) and composition (articulating ideas and structuring them in speech and writing). Our daily regular handwriting practice is as a result of our revised handwriting policy which is in place promoting legible, joined, consistent handwriting writing throughout the school. In KS1, spelling progression is linked to the learning of sounds (phonetic knowledge) using the Letters and Sounds phases in KS1 and learning that there are certain 'tricky' words that must be known by heart. In KS2 spelling is taught using a structured spelling programme that builds on children's early phonic knowledge and focuses on learning spelling rules and conventions. High quality texts including digital media and short films are used in English teaching to enhance children's vocabulary, creativity and knowledge of and ability to use figurative language in their writing. Grammar and punctuation are also taught so that children learn to control their speaking and writing consciously and have an increasing command of Standard English.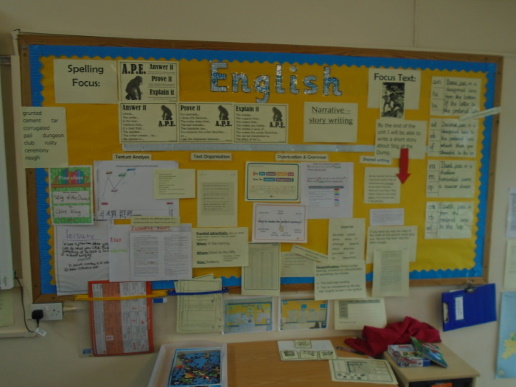 Our successful Funding Bid from the Cambridge School Improvement Board saw the launch of Talking Together Oracy Project in January 2018. We are delighted to be working with Barrington and Foxton schools on this project. Oracy is the ability to communicate effectively and lack of oracy skills can be a significant barrier to children's attainment. Oral communication links well to all areas of the curriculum and is an essential life skill. Both research and our experience have shown that good oracy leads to higher order thinking and deeper understanding which support children's progress in all areas of the curriculum. Please see our document 'Oracy Information: How to develop your child's oracy skills at home' to support oracy in the home. Speaking and listening opportunities are encouraged across the whole curriculum. In KS1 we encourage pupils to participate in show and tell, presentation of their work to a group, drama activities and in class discussions. In KS2, pupils participate in discussions as a class, opportunities to prepare a talk, presentations on a topic and participate in debate and discussion.
Latest News
14th Jan - Petersfield Press is again just an email today. Please do read this important information and if you are in receipt of Free School Meals, please respond to the question asked. Thank you!
13th Jan - Thank you to those of you who joined our GenR8 Collective Worship today.
13th Jan - Apologies, the broadband locally appears to be struggling - the issues started at the end of the day yesterday. We are looking to see if there is anything we can do, such as turning off cameras, which can help in the short term.
12th Jan - If you want to read again about our Remote Learning offer, the Policy is on the Covid page under 'Classes'. The explanation email (sent on the 5th Jan 2021) has been added to the appendices. Look out for further emails as we all work together to further refine our offer.
12th Jan - Today in Collective Worship, we continued exploring how we can take time to reflect and how this links to the 4 aspects of prayer we learnt about about before Christmas. Thank you to all those who joined today. Great reflection sharing!
11th Jan - Welcome back to our first full week of remote learning. Great job everyone! If you have not yet completed our laptop survey, please do or email us.
7th Jan - Petersfield Press is an email with attachments rather than a .pdf document today. Don't forget to join us for Headteacher Awards at 1:10pm today!
6th Jan - What a super start to our Remote Learning. So many of you joined for the 3 live teaching sessions and submitted your work online. It was great to see so many faces at Collective Worship. Don't forget, you can contact your classteacher directly via their class email address if needed.
5th Jan - Thanks to everyone who joined our first live story times today. Great to see you! Tomorrow school is open to critical worker children who booked and cannot safely be kept at home. All the live lessons start tomorrow. Parents should have received an email today ready for this.
5th Jan - school is CLOSED to all children today in line with County advice as we respond to last night's announcement and await further government guidance.
4th Jan - Following the government announcement at 8pm tonight, please see the urgent email sent to all parents.
4th Jan - Welcome to the spring term 2021. Staff training today. Please see the email sent to parents this afternoon about tomorrow's opening.
December 2020 - For those in need over Christmas, the Winter Grant Scheme is available and you can contact them for support by phone: 0345 045 5219.
22nd Dec - You can now visit the Orwell Benefice website to find out about the Stations of the Nativity and download a map. A link to this is also on our 'Church School' webpage (under the School Information drop down menu). How many can you find before the 6th January?
18th - 20th Dec - If your child develops symptoms of Covid before Sunday evening (20th) you must inform us immediately via the office email so we can undertake contact tracing.
18th Dec - School is now closed to pupils until Tuesday 5th January when we expect to reopen to children for the Spring Term.
18th Dec - Thank you for the good wishes and kind words. These mean a lot. We are SO proud of our school and everyone who has played their part in making the very best of a very challenging 2020. We wish you a happy and safe Christmas and very much look forward to 2021!
18th Dec - 'San-ta, San-ta' Father Christmas arrived on a horse drawn cart with a sack full of presents to MUCH excitement and chanting! Merry Christmas everyone!
18th Dec - Christmas party time everyone! Each bubble enjoyed festive jumpers and accessories and had lots of fun!
Latest Publications
Notices