English
Pupils are taught reading, writing, speaking and listening and SPAG (Spelling, Punctuation and Grammar).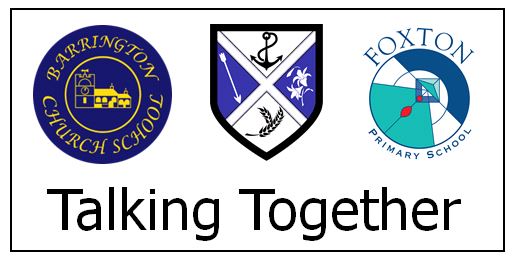 The learning of writing comprises of two strands-transcription (spelling and handwriting) and composition (articulating ideas and structuring them in speech and writing). Our daily regular handwriting practice is as a result of our revised handwriting policy which is in place promoting legible, joined, consistent handwriting writing throughout the school. In KS1, spelling progression is linked to the learning of sounds (phonetic knowledge) using the Letters and Sounds phases in KS1 and learning that there are certain 'tricky' words that must be known by heart. In KS2 spelling is taught using a structured spelling programme that builds on children's early phonic knowledge and focuses on learning spelling rules and conventions. High quality texts including digital media and short films are used in English teaching to enhance children's vocabulary, creativity and knowledge of and ability to use figurative language in their writing. Grammar and punctuation are also taught so that children learn to control their speaking and writing consciously and have an increasing command of Standard English.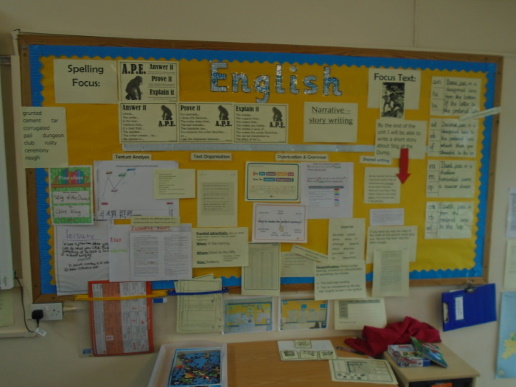 Our successful Funding Bid from the Cambridge School Improvement Board saw the launch of Talking Together Oracy Project in January 2018. We are delighted to be working with Barrington and Foxton schools on this project. Oracy is the ability to communicate effectively and lack of oracy skills can be a significant barrier to children's attainment. Oral communication links well to all areas of the curriculum and is an essential life skill. Both research and our experience have shown that good oracy leads to higher order thinking and deeper understanding which support children's progress in all areas of the curriculum. Please see our document 'Oracy Information: How to develop your child's oracy skills at home' to support oracy in the home. Speaking and listening opportunities are encouraged across the whole curriculum. In KS1 we encourage pupils to participate in show and tell, presentation of their work to a group, drama activities and in class discussions. In KS2, pupils participate in discussions as a class, opportunities to prepare a talk, presentations on a topic and participate in debate and discussion.
Latest News
21st Jun - Monday is an INSET day. This means school is closed to pupils, parents and visitors. Staff will be busy working and in meetings all day. We look forward to seeing everyone in school on Tuesday 22nd.
18th June - Thanks to all the dad who joined us for our 'Father and Male Carers Day' celebration. The children's messages were heartfelt and we hope you enjoyed hearing these as much as the children enjoyed sharing them.
14th June - Good luck to our year 5 mathematicians representing Petersfield virtually in the County 'Year 5 Maths Challenge' this afternoon!
11th June - Thank you to Wimpole Hall for the donation of the sports equipment received today. The children look forward to using this at break and lunchtimes.
10th Jun - Thank you to the parents who joined us to celebrate the awarding of our Headteacher Awards, the Hollands' Cup and a Mathletics gold certificate.
10th Jun - Well done to our piano pupils who begun this term's piano exams today! We've enjoyed hearing you playing in school and are sure you will have done well.
7th Jun - Well done everyone! The new playtime rota and spacings worked well today.
7th June - Welcome back to the second summer half term! We look forward to seeing you! This term promises to be as busy and fun as ever! Remember the slightly amended start and finish times from today please as we continue our Covid secure measures pending the next Government Guidance.
28th, 29th and 30th May - If anyone who has been in school develops symptoms or has a positive Covid test on Saturday 29th or Sunday 30th May, please notify school immediately via the office email. After this, please follow the newsletter instructions and follow NHS Track and Trace requirements.
28th May - School is now closed for the Half Term holiday. Happy holidays! Stay safe!
28th May - Today we talked about staying safe and E-Safety as we discussed positive pupil reactions to events that can make us feel unsafe. Parents, you should also have received an email update about this.
27th May - Thank you to parents and teachers alike for attending the second of this week's Parents' Evenings. This opportunity to celebrate successes, have a pastoral 'check in' and discuss next steps is so important in our home-school partnership.
27th May - What a super celebration of your learning and what you are proud of Pine Class! Thank you to all the relatives who joined to share this virtual assembly with us.
25th May - Thank you to all the parents who joined us virtually for our Parent-Teacher consultations this evening.
24th May - On our Understanding Christianity Day, the children said 'We really enjoyed retelling the story of creation through Lego. It was nice to be creative with our learning and also share our learning.'
20th May - In our Headteacher Collective Worship we celebrated our pupils who are now published writers. Following the 'Wander in the Woods' story writing, certificates and the published book were handed out.
19th May - Today was National Numeracy Day! Pine class reported they took part by 'Doing problem solving all morning. We had to make 'unmagic' squares, where all the rows, diagonals and columns must add up to different amounts. It sounds easy, but it was challenging!'
19th May - It was fantastic to see our KS2 pupils taking part in the golf session yesterday. It was great to see so many children trying golf for the first time.
13th May - Thanks to Yew Class for leading today's Collective Worship. It was great to hear about the learning taking place in class this term. Thank you to the parents who were able to join us.
7th May - We were delighted to share our first story with our September 2021 EYFS pupils today as we started the transition from preschool to primary school. It was great to hear how much you enjoyed listening to it.
6th May - Ash Class Assembly was well worth the wait today! What a super showcase of just some of your super learning this term Ash class! Thanks to everyone who enjoyed it with us.
Latest Publications
Notices