Health and Safety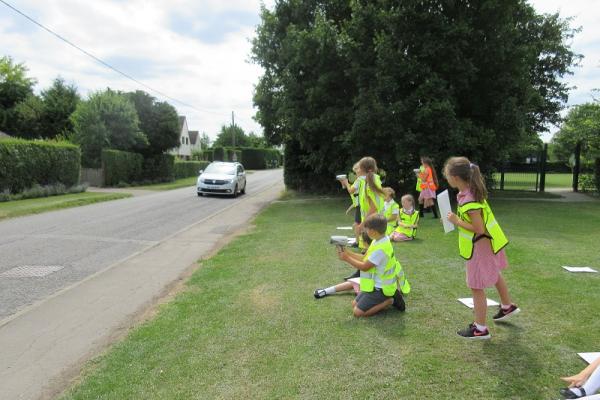 We make every effort to ensure that all pupils are Petersfield are safe. We complete annual risk assessments for every area of the school and for all activities e.g. using indoor or outdoor apparatus or catching the bus home from school. Our Health and Safety Governing body committee make regular checks of the buildings and grounds in line with the County regulations, and County audits are also conducted. Termly fire and lock-down drills are carried out according to established protocols.
Supervision starts when the school gates are unlocked at 8:45am with a member of the Senior Leadership Team (SLT) in the playground. Pupils enter the school through the two playground doors as soon as they arrive. Children are supervised by their classteacher or nominated staff through out the day. The school gate is unlocked at 3:10pm when classteachers supervise pupils into the care of their parents.
Transport to school
Pupils in catchment, who live outside Orwell, are eligible for a school bus pass if they meet the criteria of the Local Authority. Pupils are supervised from and back onto the bus and a bus escort accompanies the driver. Car parking is in the village of Orwell and we actively encourage people to park responsibly and with consideration for our neighbours. Where possible, we encourage pupils to walk or cycle. Bikeability training is offered for Year 4, 5 and 6 pupils to encourage cycle safety. Road Safety is an important part of the PSHE curriculum. Parents should not park in the staff car park and please use the walking route along the path and the side of the car park as marked by the white line to ensure the safety of all pedestrians and drivers.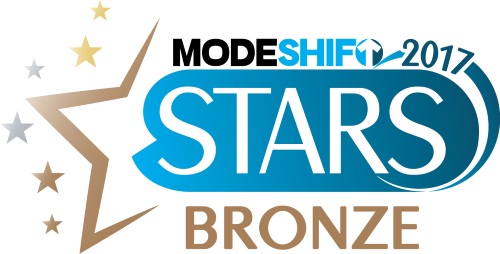 We are delighted to have been awarded the Bronze level Modeshift STARS accreditation, which is part of the National School Travel Awards. To achieve this award we had to complete a Petersfield Travel plan which included: setting up a working group, doing travel surveys for the pupils and staff and identifying action points. We had Road Safety Week; as a result our pupils are now more aware of how to keep themselves safe on the road. They have conducted traffic surveys and many had cycle training As part of road safety lessons pupils have learnt the benefits of healthy/active travel.
Safety Education
We follow Cambridgeshire's Personal, Social and Health Education programme which educates pupils as to their environment, the potential hazards and how to keep themselves safe. We also teach e-safety as part of our curriculum which has the primary aim of equipping the pupils to keep themselves safe on-line. Bikeability is offered to year 5 and 6 children to encourage cycle safety.
Medical Needs and First Aid
Our medical needs and first aid policies detail how we care for pupils who have particular needs or who are taken ill during the school day. Please see the school website for more information on these policies or ask for a copy at the school office.
An individual health care plan will be created and updated regularly, in liaison with parents and other health specialists, for any child with medical needs to ensure that they are able to access all aspects of school life.
Accidents are dealt with immediately and you will be contacted if necessary. A First Aid record is kept which records all medical treatments. If a child receives a bumped head they will be sent home with a band and first aid form to ensure that all staff and parents are aware of the injury and the need for continued monitoring. Where there are concerns, medical assistance is sought immediately and a member of staff would always accompany a child to hospital were a parent not contactable. Parents are asked to confirm contact details annually and to contact the school office if there is a change to contact details. The County Council offers insurance protection afforded by the Authority's legal liability insurance policies.
Clubs and other activities
We conduct risk assessments for all school organised clubs and activities. If a club is delivered by an external provider, on our site, we request a risk assessment, copy of liability insurance and DBS certificates before a booking will be agreed.
School trips
Risk assessments are conducted for all school trips. These are recorded electronically on Evolve, an on-line educational trips database which is monitored by Cambridgeshire County Council. All trips are signed off by the Headteacher once all documentation has been received. Staff attending trips take recently completed copies of emergency contact details and medical forms for all pupils and adults; whilst additional copies remain at the school and with the Headteacher. In the case of an emergency, we would follow our Critical Incident Policy.
Major incidents
Were a major incident ever to occur, we would follow our Critical Incident Plan. This might require us to evacuate children to the nearby agreed location.
Snow day closure
In the event of closure due to snow, information will be published on the home page of the school website. Updates are also available via local radio stations (e.g. Heart and Radio Cambridgeshire) and via the Cambridgeshire County Council website. If it is necessary to close the school during the day, the 'Latest News' section of the website will be updated and where electricity permits, parents will be contacted via email or phone. Staff would remain to ensure that all children are collected safely. On snow days, we will always assess the school site to ascertain whether it is safe to allow the children outside at break time. Pupils should have appropriate clothing for the weather including waterproofs, wellies and warm clothes.
Parental Access to the school site
Whilst we actively encourage parental involvement and invite parents into school, it is also necessary that we ensure the safety of all pupils. Therefore all visitors need to enter the school via Reception where they are signed in. Should you wish to enter the school building in the morning, please sign in at the office once pupils have entered the building via the playground doors. Parents wishing to see a class teacher can do so on the patio once pupils have been collected. Alternatively, appointments can be made via the school office.
Latest News
15th Apr - Well done to the well deserved winners of the Headteacher Awards and Hollands Cup presented virtually today. Thank you to family members who shared in these achievements with us.
13th Apr - Today, Rev Felicity led our service as we joined with Barrington School virtually. We reflected on a 'Life Well Lived' in our Collective Worship following the Death of HRH Duke of Edinburgh.
12th Apr - Welcome back to the Summer term! What a fantastic start to the term! Our children's enthusiasm for learning and seeing their peers is great to see.
30th Mar - We are pleased to report that the Track and Trace process for the end of the Spring term is now complete with no positive Covid cases to report. If you or your child now develops symptoms, please follow NHS Track and Trace. Happy Easter Everyone!
26th Mar - If anyone who has been in school develops symptoms or has a positive Covid test on Saturday 27th or Sunday 28th March, please notify school immediately via the office email. After this, please follow the newsletter instructions and follow NHS Track and Trace requirements.
26th Mar - School is now closed until Monday 12th April. Happy Easter!
26th Mar - There are lots of Easter trails and challenges taking place this Easter thanks to FOPS, St Andrews and the Methodist church. We look forward to seeing photos of your involvement. The paper copies of the FOPS trail and colouring competitions are in school bags today.
26th Mar - Thank you to Rev Felicity and Barrington School for sharing in today's Collective Worship. A silver lining of remote learning is the opportunity to join together virtually with ease as two schools for our Lent Service.
25th Mar - The Free School Meal vouchers for the Easter holidays will be emailed tomorrow to those eligible. If you think you may qualify, please do get in touch. Don't forget the Winter Grant is available to families in need. More information can be found with today's Petersfield Press email.
23rd Mar - Today at noon, each class took a minute to reflect on the impact of Covid, both in school and in the wider community, over the last year.
22nd Mar - Through drama and poetry, Elm class explored the parable of the Lost Sheep and related this to their class family. They reflected maturely on friendships in Elm class.
22nd Mar - Today on our Understanding Christianity Day, we were impressed by the confident use of the vocabulary children employed to explain their understanding of the story of Easter.
19th Mar - Today we raised funds for Red Nose Day. The wide range of Superhero costumes sparked debate about just how many superheros we know in our community.
12th Mar - Thank you so much to all the Mums who joined us virtually today. The lovely things the children said about you shows just how special you are!
10th Mar - 8:40pm We are pleased to report that the issue has now been resolved and so school is OPEN tomorrow. Thank you to pupils, parent and staff for your support and prompt action today.
10th Mar - 19:35pm We are still at school waiting for the plumbing issue to be resolved. We will update the website before we leave school tonight.
10th Mar - 1:02pm URGENT School must CLOSE due to a major issue with the plumbing. Anglian water are expected but in the interim school must close. Parents, please see the email and your urgent collection time for today.
8th Mar - The smiling, enthusiastic faces today of both pupils and staff made our day! Welcome back everyone!
5th Mar - Our final 'Petersfield Press' update of the week has been sent today as we prepare for all pupils' return on Monday. We are REALLY looking forward to seeing you all!
2nd March - As we further prepare for pupils' Monday 8th return, we have recorded another video for children and parents to share more information about the return. We have also sent the key information to parents in a 'Petersfield Press' email. Any questions, please do ask classteachers.
1st March - The first of several expected 'Petersfield Press' updates has been sent by email today to accompany the latest video update for pupils as we prepare for the full opening next week.
26th Feb - Petersfield Press has been sent by email this afternoon. There are lots of updates so please do read about next week and some full opening logistics detailed in the email.
24th Feb - Today we launched Bishop Stephen's Lent Challenge. Check out Mrs Wright's video to introduce the challenge. We look forward to learning with you over the next 5 weeks and receiving your response to the Bishop's challenge.
22nd Feb - Like you, we have listened to the Prime Minister's address to the Commons today. We will be in touch asap once we have have met with County. We will be asking for provisional Puffins bookings up until Easter for those who need this provision to be able to work.
Latest Publications
Notices