Medical Needs
Illness
Parents are required to contact the school each day that a pupil is unwell. If a pupil has sickness or diarrhoea they should not return to the school until 48 hours after the last episode. Parents should contact the office where a pupil has an infectious disease e.g. chicken pox regarding the absence. Where a pupil is taken ill during the school day, we will contact parents and we therefore request that we are provided with the most up to date contact details.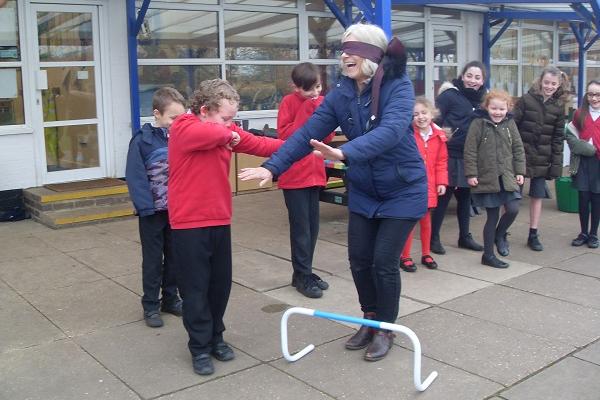 Medical conditions
If a pupil has an ongoing medical concern parents must contact the school as we will ensure that we have the correct protocol, will seek the advice of the school nurse and ensure the appropriate risk assessments or training for staff can be arranged.
Medication
Parents must ensure that office records are kept up to date regarding medical issues. Staff cannot administer medication if it is not in its original container, with a prescription label and in date. Where practicable, we expect parents to dispense medication to a child who needs it in the school day. The required medicine form must be completed by a parent. We cannot accept medicines and authorisation from a child.
Asthma Inhalers
Inhalers are kept in a named class bag in the office. This class bag will then accompany them when they leave the classroom e.g. for PE and visits.
Anaphylaxis
Staff are trained in dealing with anaphylactic shock. Epi-pens are stored in the school office where they are always accessible and should be provided in a box with a pupil's name, photograph and protocol.
Allergies
We have a number of pupils at the school with allergies. Our catering staff are exceptional at creating meals for these pupils following completion of the CCS form. Parents are reminded that we have a no nut policy which includes those bringing in packed lunches, snacks and contributions towards events.
Latest News
3rd Dec - The final word has been penned in our entries to the 100 word creative writing competition titled 'A Wander in the Woods' written in class this week.
1st Dec - Thank you to Rev Felicity for joining us on our Understanding Christianity Day. It was great to hear the super questions and reflections as the children considered the Christmas story.
1st Dec - Christmas has come to Petersfield! Well done to the first Elm class recipient of a card celebrating a success of the day through advent.
27th Nov - Well done to everyone for being super Run Orwell Lap-athon participants. Medals are coming home over the next few days. We are very proud of the children for their participation in the sports activity and the fantastic fundraising.
23rd Nov - Following our Historic England Heritage Schools accreditation, staff were delighted to spend a twilight training session exploring the local area history and geography research completed for us. We look forward to sharing the resulting fantastic resources and projects with the children.
23rd Nov - Ready, Steady, Go! Each class will participate in our Run Orwell sponsored Lapathon challenge during a session this week.
19th Nov - Road safety is always important but it is especially important as the nights are darker. Children shared this week's learning today.
18th Nov - Smile! It is photo day today!
18th Nov - Thanks to Rowan class for leading our first ever virtual class assembly. What a triumph! Parent and pupil feedback agrees! Rowan class agree 'I really enjoyed the kennings poem and holding up the words. I enjoyed the square number song. I loved the cardio drumming as it was different.'
13th Nov - We are pleased to have raised £124.65 today, thanks to our non uniform day for Children In Need.
11th Nov - The decorated stones provided a focus for reflection today as we raised £73.50 with our Remembrance collection before our two minutes silence.
9th Nov - The nurses administering the flu vaccination were very impressed with our pupils today. We also had 100 percent attendance and administration of the vaccine for those booked to have it. Well done everyone!
5th Nov - Thank you to all the parents who joined us virtually for the Headteacher Awards. We are very proud of the children and enjoyed hearing about their great attitude to learning resulting in success.
3rd Nov - Welcome back to Autumn half term 2. We look forward to seeing you all this morning after the half term holiday. Please do read the 'Welcome back' email sent last night for the latest updates.
2nd Nov - Remote Learning planning featured on today's INSET day agenda.
23rd Oct - School is now closed for the autumn half term holiday. We look forward to welcoming pupils and parents back to school on Tuesday 3rd November after the INSET day. Happy holidays!
21st Oct - Today we are pleased to feature in the Cambridge Independent Newspaper with photos and an explanation about our positive mental health curriculum.
Latest Publications
Notices