Medical Needs
Illness
Parents are required to contact the school each day that a pupil is unwell. If a pupil has sickness or diarrhoea they should not return to the school until 48 hours after the last episode. Parents should contact the office where a pupil has an infectious disease e.g. chicken pox regarding the absence. Where a pupil is taken ill during the school day, we will contact parents and we therefore request that we are provided with the most up to date contact details.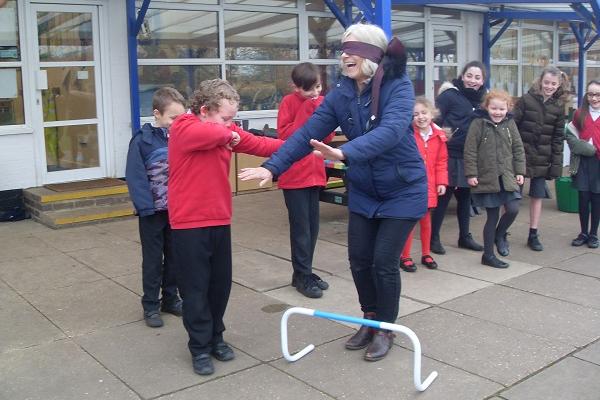 Medical conditions
If a pupil has an ongoing medical concern parents must contact the school as we will ensure that we have the correct protocol, will seek the advice of the school nurse and ensure the appropriate risk assessments or training for staff can be arranged.
Medication
Parents must ensure that office records are kept up to date regarding medical issues. Staff cannot administer medication if it is not in its original container, with a prescription label and in date. Where practicable, we expect parents to dispense medication to a child who needs it in the school day. The required medicine form must be completed by a parent. We cannot accept medicines and authorisation from a child.
Asthma Inhalers
Inhalers are kept in a named class bag in the office. This class bag will then accompany them when they leave the classroom e.g. for PE and visits.
Anaphylaxis
Staff are trained in dealing with anaphylactic shock. Epi-pens are stored in the school office where they are always accessible and should be provided in a box with a pupil's name, photograph and protocol.
Allergies
We have a number of pupils at the school with allergies. Our catering staff are exceptional at creating meals for these pupils following completion of the CCS form. Parents are reminded that we have a no nut policy which includes those bringing in packed lunches, snacks and contributions towards events.
Latest News
25th Jan - Petersfield Press has been sent as an email today! There are a number of important updates. Please do read all about it!
25th Jan - Snow fall varied across the County yesterday but thanks to school staff and transport providers we're still open to critical workers' children today despite the difficult road conditions. Remember, lots of learning and fun can take place with snow and ice! Stay safe and warm!
22nd Jan - It is ironic that after our meetings yesterday to review our phone contract and the due replacement, our phone line crackled then stopped working today. Apologies. Please email the office or class teachers if you need us pending BT fixing this fault again. Sorry for the inconvenience!
22nd Jan - Governors met virtually today to review our current position. They joined us in expressing thanks and admiration for the tremendous job pupils, parents and staff are doing to support Remote Learning. Well done everyone!
21st Jan - Today we virtually welcomed our County Primary Advisor to review our Remote Learning Offer. She endorsed the positive praise received from pupils and parents as we discussed what's working well, the positive impact of your feedback and our plans as we continue to support every pupil.
19th Jan - Petersfield Press has been sent as an email today for this week. Please do read all the latest updates.
19th Jan - For those in receipt of Free School Meals, your voucher should have arrived today. Please do look out for the email as it probably arrived in your inbox in the early hours of this morning.
14th Jan - Petersfield Press is again just an email today. Please do read this important information and if you are in receipt of Free School Meals, please respond to the question asked. Thank you!
13th Jan - Thank you to those of you who joined our GenR8 Collective Worship today.
13th Jan - Apologies, the broadband locally appears to be struggling - the issues started at the end of the day yesterday. We are looking to see if there is anything we can do, such as turning off cameras, which can help in the short term.
12th Jan - If you want to read again about our Remote Learning offer, the Policy is on the Covid page under 'Classes'. The explanation email (sent on the 5th Jan 2021) has been added to the appendices. Look out for further emails as we all work together to further refine our offer.
12th Jan - Today in Collective Worship, we continued exploring how we can take time to reflect and how this links to the 4 aspects of prayer we learnt about about before Christmas. Thank you to all those who joined today. Great reflection sharing!
11th Jan - Welcome back to our first full week of remote learning. Great job everyone! If you have not yet completed our laptop survey, please do or email us.
Latest Publications
Notices