Medical Needs
Illness
Parents are required to contact the school each day that a pupil is unwell. If a pupil has sickness or diarrhoea they should not return to the school until 48 hours after the last episode. Parents should contact the office where a pupil has an infectious disease e.g. chicken pox regarding the absence. Where a pupil is taken ill during the school day, we will contact parents and we therefore request that we are provided with the most up to date contact details.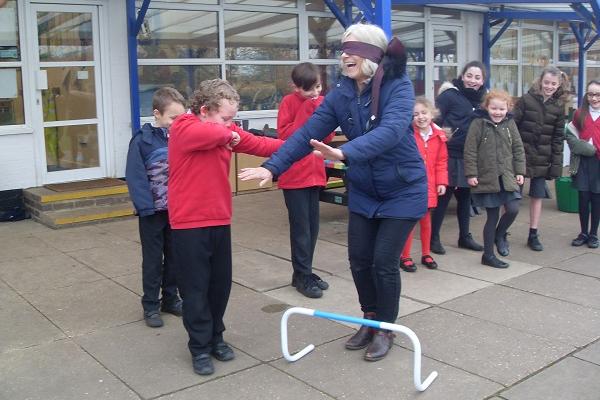 Medical conditions
If a pupil has an ongoing medical concern parents must contact the school as we will ensure that we have the correct protocol, will seek the advice of the school nurse and ensure the appropriate risk assessments or training for staff can be arranged.
Medication
Parents must ensure that office records are kept up to date regarding medical issues. Staff cannot administer medication if it is not in its original container, with a prescription label and in date. Where practicable, we expect parents to dispense medication to a child who needs it in the school day. The required medicine form must be completed by a parent. We cannot accept medicines and authorisation from a child.
Asthma Inhalers
Inhalers are kept in a named class bag in the office. This class bag will then accompany them when they leave the classroom e.g. for PE and visits.
Anaphylaxis
Staff are trained in dealing with anaphylactic shock. Epi-pens are stored in the school office where they are always accessible and should be provided in a box with a pupil's name, photograph and protocol.
Allergies
We have a number of pupils at the school with allergies. Our catering staff are exceptional at creating meals for these pupils following completion of the CCS form. Parents are reminded that we have a no nut policy which includes those bringing in packed lunches, snacks and contributions towards events.
Latest News
7th Jul - Our Year 5 pupils visited Bassingbourn Village College today for a Secondary Experience Day. Well done to all for being engaged and enthusiastic participants.
7th Jul - Our Year 6 pupils had their Mini Medics session this morning, learning essential life saving skills.
29th - We appreciate being asked to contribute to the Orwell Neighbourhood Plan. Today the children were given chance to think about their response.
29th Jun - Well done to year 6 for leading the whole school in our curriculum morning fun activities.
26th - Thank you to Wendy, Adam and all the amazing staff and volunteers who raised £2000 for our school whilst having a lot of fun (and exercise) at the fantastic Run Orwell.
22nd June - Happy Birthday Petersfield! 60 day! In Headteachers' Awards celebration Collective Worship today, we sang Happy Birthday and shared examples of how day-to-day we are living our school vision and 'living life to the full'.
Latest Publications
Notices