Medical Needs
Illness
Parents are required to contact the school each day that a pupil is unwell. If a pupil has sickness or diarrhoea they should not return to the school until 48 hours after the last episode. Parents should contact the office where a pupil has an infectious disease e.g. chicken pox regarding the absence. Where a pupil is taken ill during the school day, we will contact parents and we therefore request that we are provided with the most up to date contact details.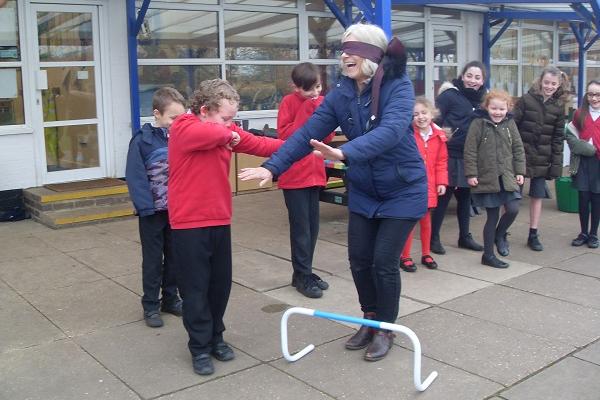 Medical conditions
If a pupil has an ongoing medical concern parents must contact the school as we will ensure that we have the correct protocol, will seek the advice of the school nurse and ensure the appropriate risk assessments or training for staff can be arranged.
Medication
Parents must ensure that office records are kept up to date regarding medical issues. Staff cannot administer medication if it is not in its original container, with a prescription label and in date. Where practicable, we expect parents to dispense medication to a child who needs it in the school day. The required medicine form must be completed by a parent. We cannot accept medicines and authorisation from a child.
Asthma Inhalers
Inhalers are kept in a named class bag in the office. This class bag will then accompany them when they leave the classroom e.g. for PE and visits.
Anaphylaxis
Staff are trained in dealing with anaphylactic shock. Epi-pens are stored in the school office where they are always accessible and should be provided in a box with a pupil's name, photograph and protocol.
Allergies
We have a number of pupils at the school with allergies. Our catering staff are exceptional at creating meals for these pupils following completion of the CCS form. Parents are reminded that we have a no nut policy which includes those bringing in packed lunches, snacks and contributions towards events.
Latest News
22nd Jul - School is now closed for the Summer Holiday. Pupils return to school at 8:45am on Monday 5th September. We wish you all a safe and happy summer! If you have any safeguarding concerns while school is closed, please see our Covid-19 update page.
22nd July - Today, Year 6 leavers reflected on their time at Petersfield and said goodbye to their fellow pupils and teachers during their Leavers' Assembly. From all at Petersfield, thank you for being a light to others - we bid you a fond farewell and wish you every success!
21st July - Our Petersfield value of friendship was demonstrated perfectly by the great teamwork at Sports Day today. Well done to the Blue Team, who won by a narrow margin!
21st Jul - Today, we awarded the Hollands Cup and Trophy for the final time this school year. Well done to the musical recipients for inspiring others through your performances.
20th Jul - Our Year 6 Leavers' Service was held virtually this morning. Pupils from all year groups participated in giving thanks and saying farewell to our Year 6 leavers. The Anglican and Methodist parishes presented each child with a bible to guide them as they move on.
18th Jul - Well done everyone! Icepops definitely helped, but your attitude to learning and looking after each other despite the heat showcased how together we live life to the full whatever the situation!
Latest Publications
Notices