Music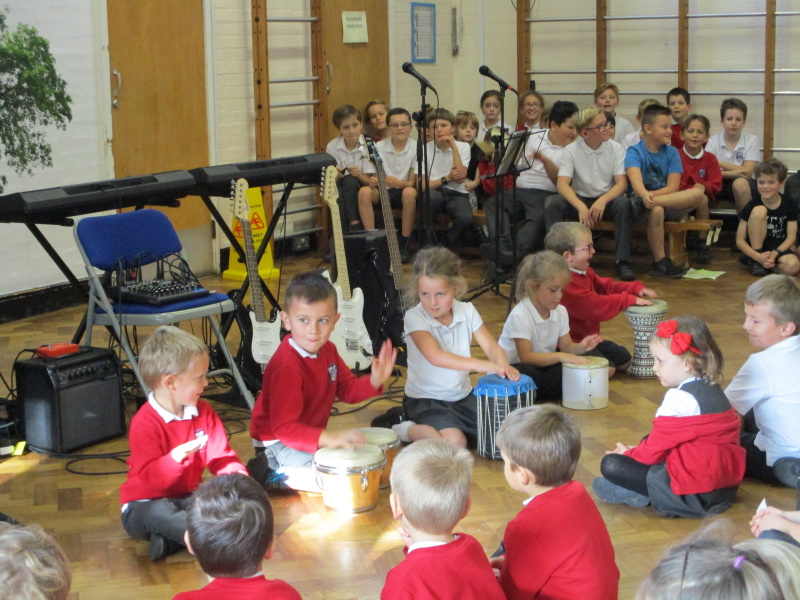 It is our aim for pupils to enjoy a variety of musical experiences whilst they are at Petersfield. Music is usually taught as a class activity. We enable children to enjoy music through the development of listening skills and musical appreciation. The teaching of musical knowledge, concepts and skills are part of a broad and balanced curriculum, based on the skills of: singing and performing, composing, listening and responding to live and recorded music. In order to deepen their skills as musicians, pupils will be shown a variety of instruments and music and asked about how they help us to engage emotionally and physically. They will be taught how to respond to music compositions and musical sounds so they can create and compose their own musical ideas and compositions with an increasing level of independence and recording as they move throughout their school career. Children are encouraged to identify and play a selection of instruments, their sounds, patterns and contrasts in music spanning a range of genres and use them to combine a range of instruments and voice/body to create percussive and melodic compositions. Children will learn about a wide range of musical periods and of significant composers throughout Britain and the world. They will be encouraged to sing regularly with a view to perform at least annually to a wider audience. The vocabulary children use to discuss music will be built on each year. Each class has music playing whilst the children arrive in classes to start the day, this is to provide a pleasant environment and to teach the children about the variety of musical styles and periods.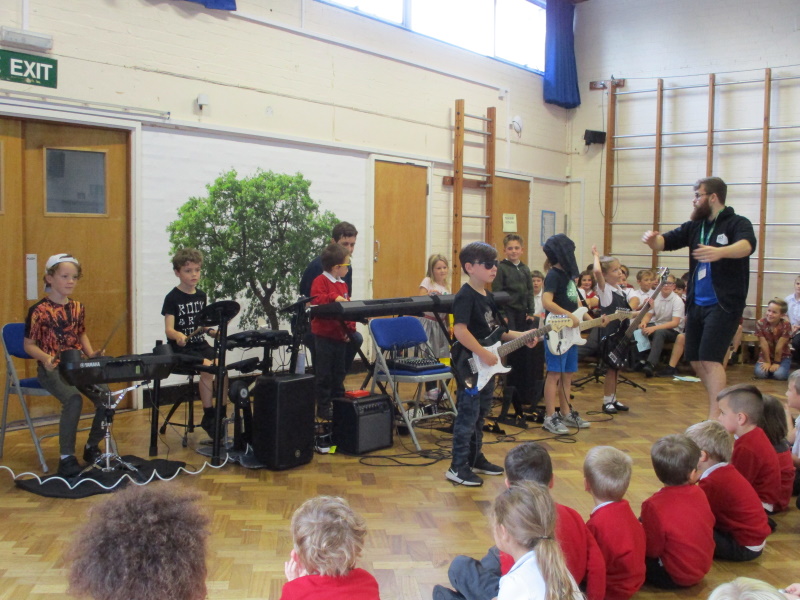 Peripatetic Musical Tuition
Pupils have the opportunity to learn to play the piano with Mrs Lynn and many instruments in a band in the Rock Steady group, such as electric guitar, drums, and keyboard and use their vocals.
Hollands Cup
This cup is awarded half termly to a musician who has been recognised for outstanding musical achievement. It is presented by Mr Don Hollands, a good friend to our school, pianist and a past parent.
The Young'uns
This amazing folk band have visited our school on three occasions and worked with both the whole school and with Pine class, as part of "When Cambridgeshire Sings". They have explored British Values, history and our locality through music. We look forward to working with them again soon!

The Young'uns on Twitter

The Orwell Pit of History - Written by pupils from Petersfield Primary School, Orwell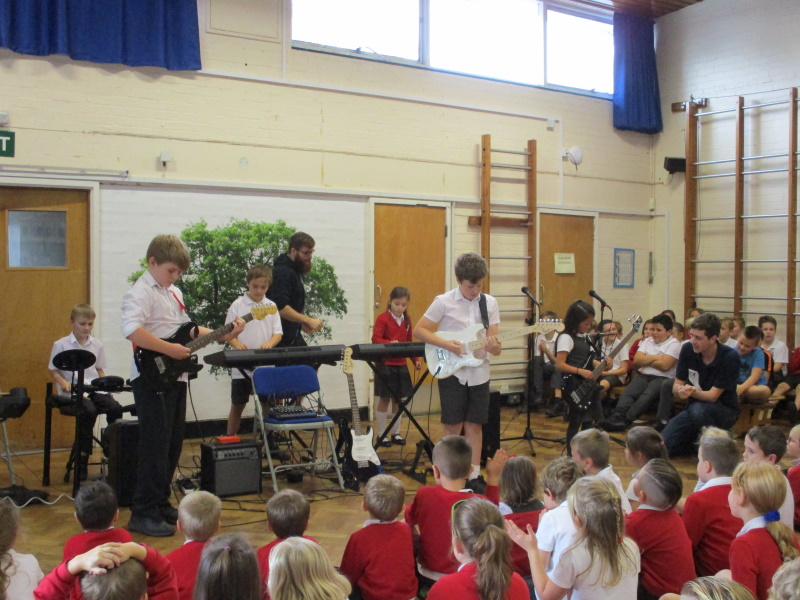 Click here to listen:
Bert Trautmann Chants
Peasants' Revolt Rap
As a result of 'When Cambridgeshire Sings', we are excited to have have teamed up with Historic England to develop this project further in 2020-21!
Young Voices
Each year pupils in Year 5 and 6 have the opportunity to go to the O2 to be part of the biggest choir in the world! We learn the songs and then sing to the whole school in a special celebration assembly.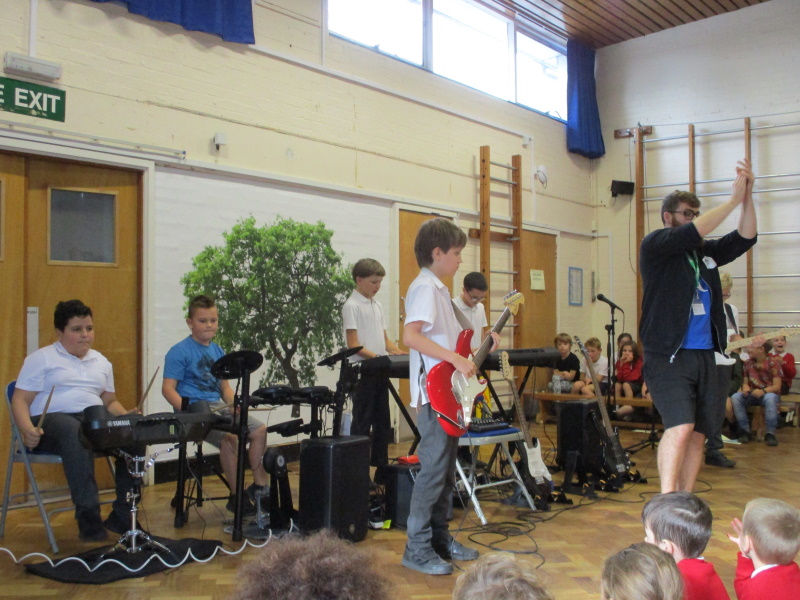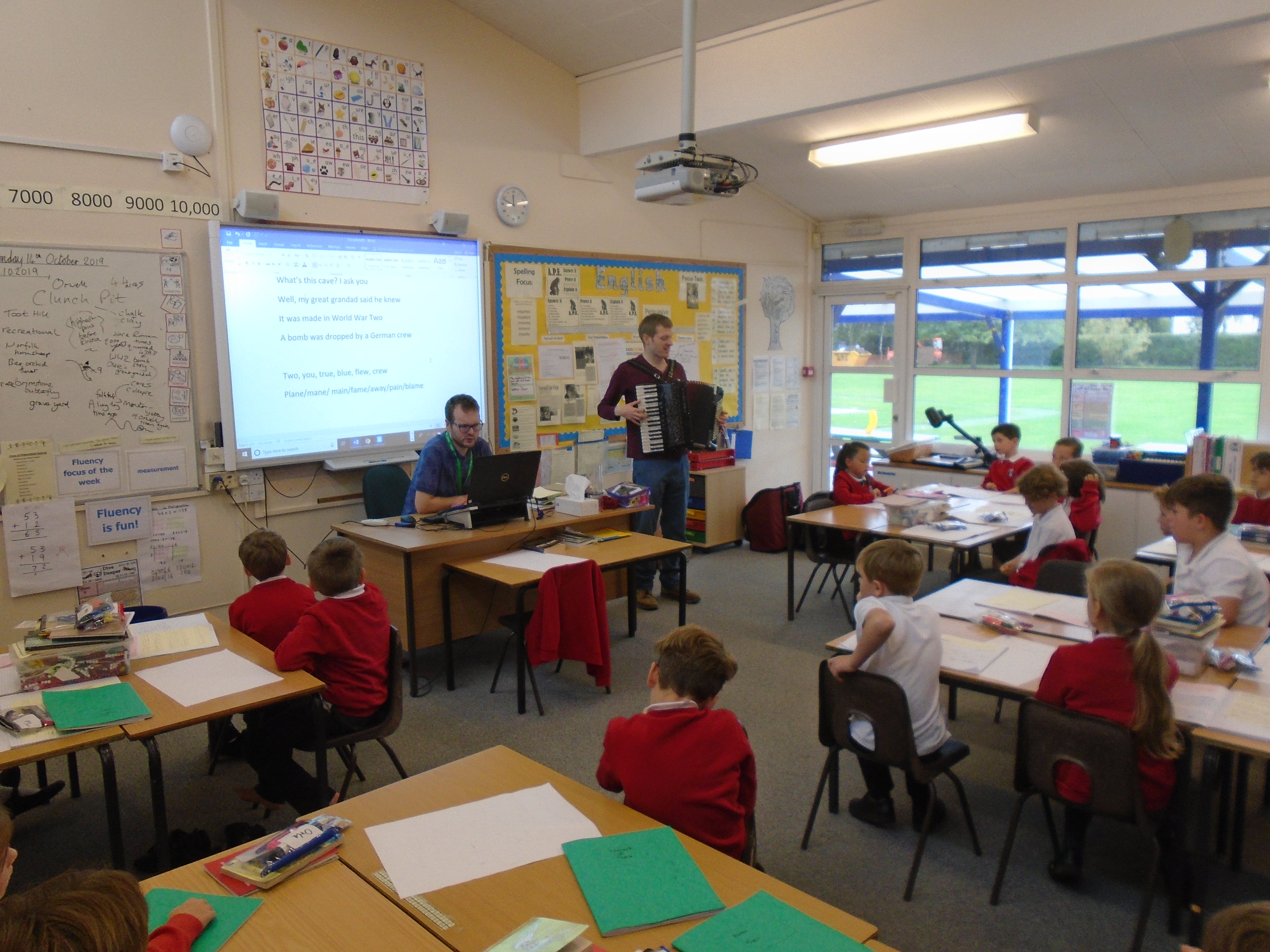 Latest News
5th Mar - Our final 'Petersfield Press' update of the week has been sent today as we prepare for all pupils' return on Monday. We are REALLY looking forward to seeing you all!
2nd March - As we further prepare for pupils' Monday 8th return, we have recorded another video for children and parents to share more information about the return. We have also sent the key information to parents in a 'Petersfield Press' email. Any questions, please do ask classteachers.
1st March - The first of several expected 'Petersfield Press' updates has been sent by email today to accompany the latest video update for pupils as we prepare for the full opening next week.
26th Feb - Petersfield Press has been sent by email this afternoon. There are lots of updates so please do read about next week and some full opening logistics detailed in the email.
24th Feb - Today we launched Bishop Stephen's Lent Challenge. Check out Mrs Wright's video to introduce the challenge. We look forward to learning with you over the next 5 weeks and receiving your response to the Bishop's challenge.
22nd Feb - Like you, we have listened to the Prime Minister's address to the Commons today. We will be in touch asap once we have have met with County. We will be asking for provisional Puffins bookings up until Easter for those who need this provision to be able to work.
22nd Feb - Today in Collective Worship, we talked about how we work together to achieve great things. As ever, the children offered very insightful reflections and led our prayer to start the new term.
22nd Feb - Welcome back to the start of the Spring 2 half term. Our critical worker pupils continue in school and our remote learning offer continues for those at home. We eagerly anticipate today's announcement. We have planned for possible eventualities, and have a County meeting booked ready.
12th Feb - School is now closed for the February Half Term. The office email will be monitored over the weekend (13th and 14th Feb) and Covid symptoms or positive cases should be reported promptly. School reopens for critical worker children and remote learning on Monday 22nd February.
12th Feb - Look out for today's end of term update email. This contains lots of information with suggested fun half term activities, Rev Felicity's Lent calendar and advance warning of Spring 2 activities including getting active and Red Nose Day.
12th Feb - I had the privilege of joining lessons virtually and looking on TEAMS today as Yew and Elm class finished and shared their 'hot write'. I enjoyed hearing the brilliant and creative stories read to me and reading the newspaper articles.
12th Feb - The Free School Meal (FSM) vouchers for February Half Term were delivered today by email. If you may be eligible, there is still time to apply. Information about FSMs and the Winter Grant was sent by email today.
12th Feb - Rev Felicity talked to us about Shrove Tuesday, Ash Wednesday and Lent in Collective Worship. This year, rather than give up anything further, we are encouraged to do something for others throughout Lent. What will you do to make someone smile?
12th Feb - The 'Animal Experience' for each class today saw us introduced virtually to a selection of wild and unusual animals. The children asked some interesting questions to learn more. This was possible thanks to the FOPS fun run last term and your fantastic fundraising!
Latest Publications
Notices