Music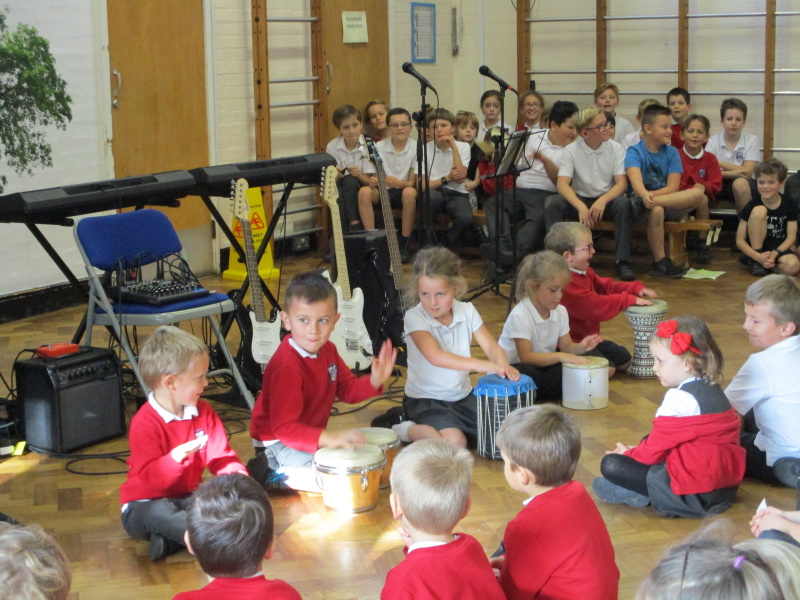 It is our aim for pupils to enjoy a variety of musical experiences whilst they are at Petersfield. Music is usually taught as a class activity. We enable children to enjoy music through the development of listening skills and musical appreciation. The teaching of musical knowledge, concepts and skills are part of a broad and balanced curriculum, based on the skills of: singing and performing, composing, listening and responding to live and recorded music. In order to deepen their skills as musicians, pupils will be shown a variety of instruments and music and asked about how they help us to engage emotionally and physically. They will be taught how to respond to music compositions and musical sounds so they can create and compose their own musical ideas and compositions with an increasing level of independence and recording as they move throughout their school career. Children are encouraged to identify and play a selection of instruments, their sounds, patterns and contrasts in music spanning a range of genres and use them to combine a range of instruments and voice/body to create percussive and melodic compositions. Children will learn about a wide range of musical periods and of significant composers throughout Britain and the world. They will be encouraged to sing regularly with a view to perform at least annually to a wider audience. The vocabulary children use to discuss music will be built on each year. Each class has music playing whilst the children arrive in classes to start the day, this is to provide a pleasant environment and to teach the children about the variety of musical styles and periods.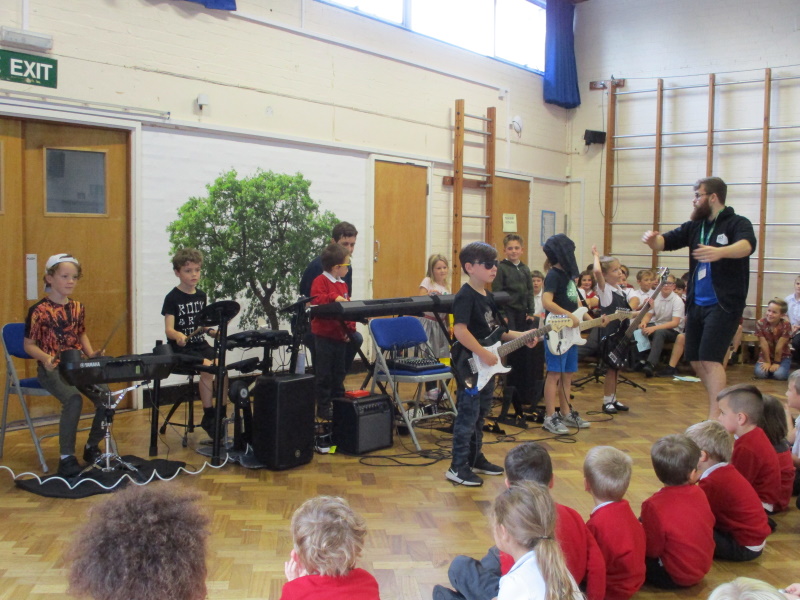 Peripatetic Musical Tuition
Pupils have the opportunity to learn to play the piano with Mrs Lynn and many instruments in a band in the Rock Steady group, such as electric guitar, drums, and keyboard and use their vocals.
Hollands Cup
This cup is awarded half termly to a musician who has been recognised for outstanding musical achievement. It is presented by Mr Don Hollands, a good friend to our school, pianist and a past parent.
The Young'uns
This amazing folk band have visited our school on three occasions and worked with both the whole school and with Pine class, as part of "When Cambridgeshire Sings". They have explored British Values, history and our locality through music. We look forward to working with them again soon!

The Young'uns on Twitter

The Orwell Pit of History - Written by pupils from Petersfield Primary School, Orwell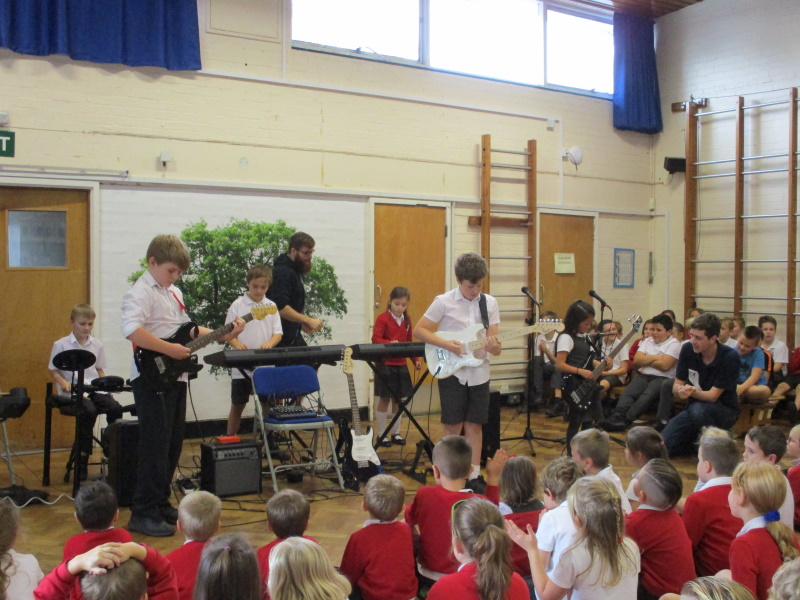 Click here to listen:
Bert Trautmann Chants
Peasants' Revolt Rap
As a result of 'When Cambridgeshire Sings', we are excited to have have teamed up with Historic England to develop this project further in 2020-21!
Young Voices
Each year pupils in Year 5 and 6 have the opportunity to go to the O2 to be part of the biggest choir in the world! We learn the songs and then sing to the whole school in a special celebration assembly.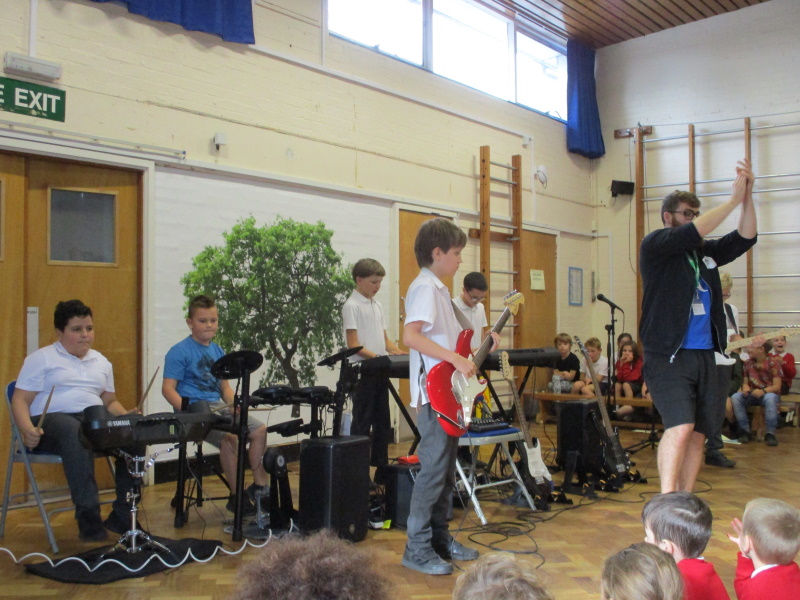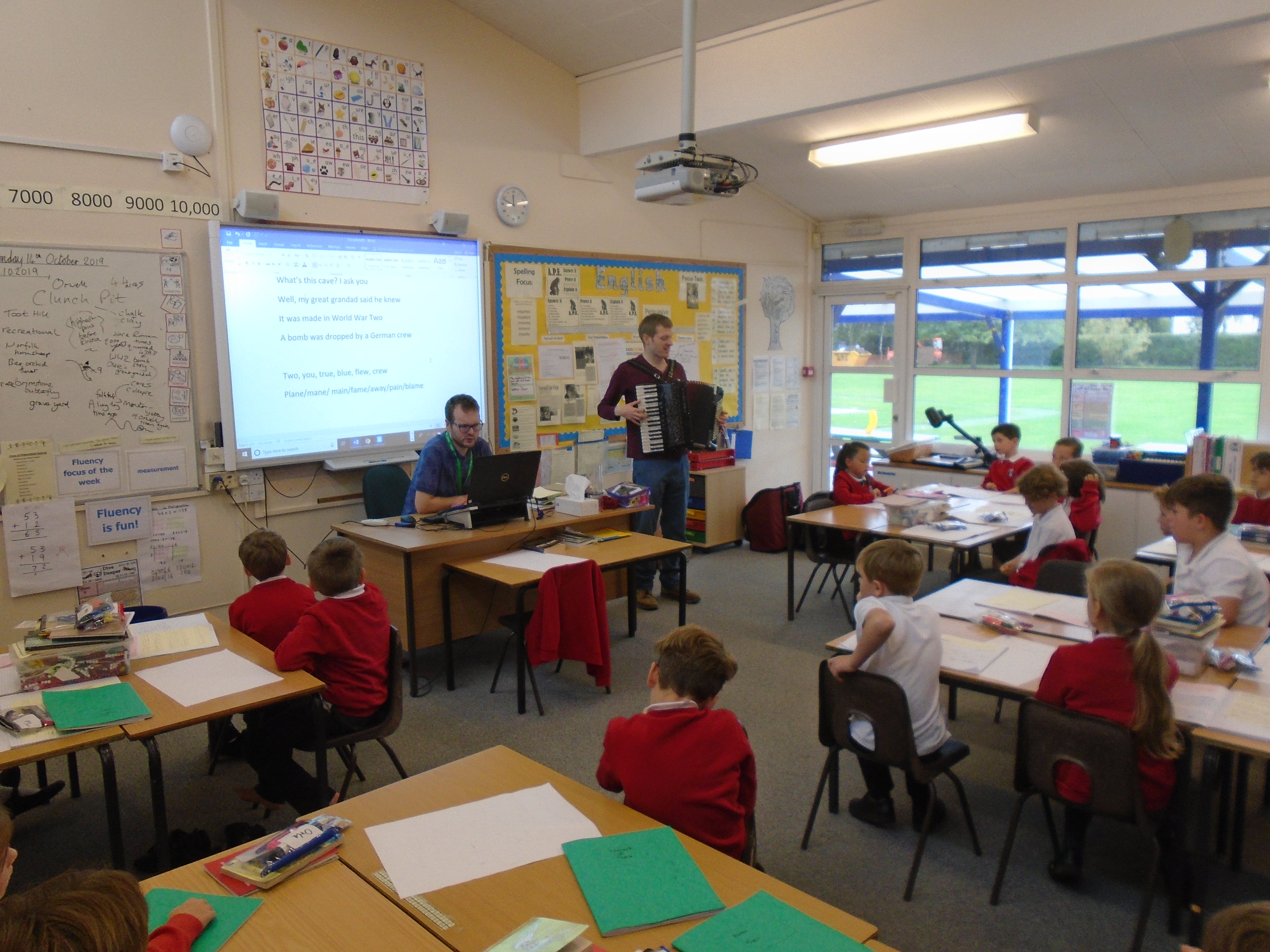 Latest News
22nd July - Whilst we are closed, please see our Covid page (under the class drop down menu) if you need any information on welfare and keeping children safe over the summer. There are also links on the website to resources you can use to continue learning over the summer.
22nd July - School is now closed to pupils, parents and visitors. The school will reopen to pupils on Thursday 2nd September. We will update parents on 1st September with any pertinent information. Happy Summer!
22nd July - In their final assembly, the year 6 pupils reflections, thanks and singing of their personalised anthem (not to mention the baby photos) brought smiles and tears as we celebrated them demonstrated they are indeed 'all that they can be!' Good luck year 6!
22nd July - What a day for a whole school picnic lunch!
22nd July - Year 6 completed the shirt signing today - a long standing tradition at Petersfield!
22nd July - Thank you to Rev Felicity for leading our Leavers' Service today. The year 6 pupils were presented with a Bible from the Parish and the Methodist church to take with them on life's journey.
Latest Publications
Notices