Prevent
The Prevent Agenda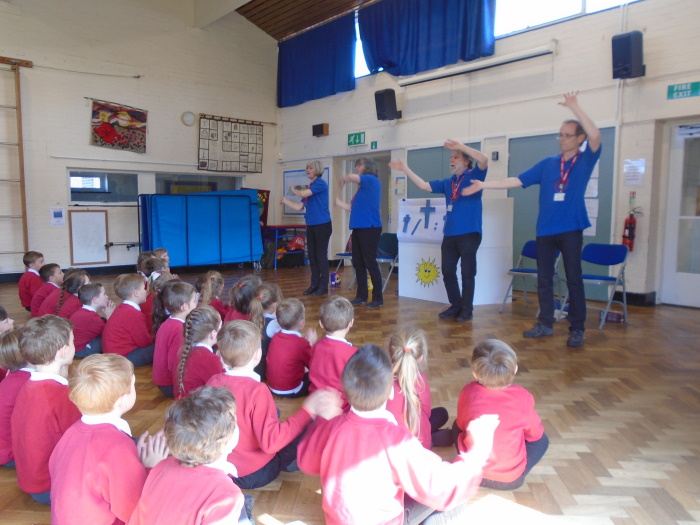 From 1 July 2015 we are subject to a duty under section 26 of the Counter-Terrorism and Security Act 2015 to have "due regard to the need to prevent people from being drawn into terrorism". Protecting children from the risk of radicalisation and extremism is part of all staff's wider safeguarding duties.
Radicalisation refers to the process by which a person comes to support terrorism and forms of extremism. Extremism is vocal or active opposition to fundamental British values, including democracy, the rule of law, individual liberty and mutual respect and tolerance of different faiths and beliefs and includes calling for the death of members of our armed forces, whether in this country or overseas. During the process of radicalisation it is possible to intervene to prevent vulnerable people being radicalised.
At Petersfield we have a policy and a risk assessment and action plan to meet our statutory obligations to work to prevent people being drawn into radicalisation and extremism. All staff are being trained in the necessary skills to identify people at risk, follow the policies and procedures of the Local Safeguarding Children's board and teach pupils about safety including online safety.
At Petersfield we focus on addressing safeguarding with pupils through personal, social health and economic and citizenship education (PSHCE) lessons. However, we ensure that educating our pupils about safeguarding, including online, is done through teaching and learning opportunities, as part of providing a broad and balanced curriculum.
Latest News
20th Jan - Today the School Council met to discuss the events they hope to organise this year. The councillors showed our school value of 'Creativity' in their ideas and will be sharing them soon with the school.
18th Jan - Today we welcomed Governors into school to talk to pupils and staff about all the hard work we are doing in writing. Children explained the strategies that are helping them to improve their writing.
14th Jan - Today in our Collective Worship we learned about Greta Thunberg and how her activism shows our value of 'perseverance'. We learned how we can be a light to others by encouraging those around us to be Earth-kind.
13th Jan - Thanks to the FOPS committee for meeting tonight and agreeing to donate £2000 to school. We look forward to updating you about how we have spent this. We also met to plan the upcoming exciting events including for the Spring term, Easter, The Queen's Jubilee and Run Orwell.
12th Jan - Rowan class introduced their 'kindness' tokens to the school as part of today's Headteachers' Collective Worship. We enjoyed hearing about how children have been a 'light to others' this week.
11th Jan - Today we introduced our half term's theme of 'Perseverance' in Collective Worship. After listening to Rev Felicity tell the Bible Story about Jeremiah, children reflected on times when persevering with telling the truth can be a challenging.
Latest Publications
Notices