Prevent
The Prevent Agenda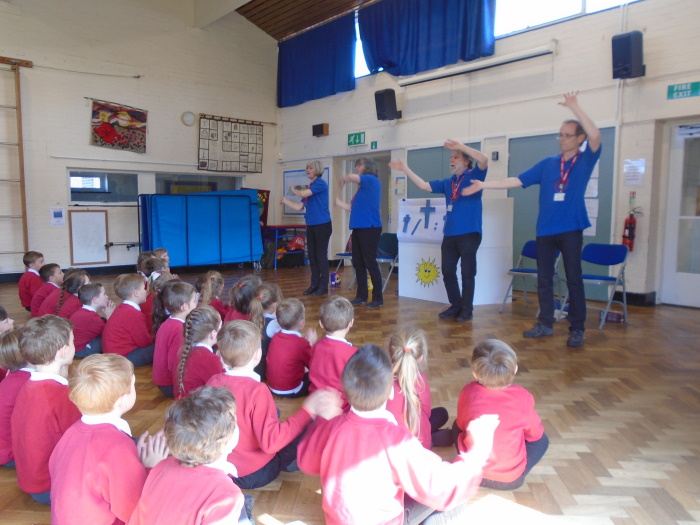 From 1 July 2015 we are subject to a duty under section 26 of the Counter-Terrorism and Security Act 2015 to have "due regard to the need to prevent people from being drawn into terrorism". Protecting children from the risk of radicalisation and extremism is part of all staff's wider safeguarding duties.
Radicalisation refers to the process by which a person comes to support terrorism and forms of extremism. Extremism is vocal or active opposition to fundamental British values, including democracy, the rule of law, individual liberty and mutual respect and tolerance of different faiths and beliefs and includes calling for the death of members of our armed forces, whether in this country or overseas. During the process of radicalisation it is possible to intervene to prevent vulnerable people being radicalised.
At Petersfield we have a policy and a risk assessment and action plan to meet our statutory obligations to work to prevent people being drawn into radicalisation and extremism. All staff are being trained in the necessary skills to identify people at risk, follow the policies and procedures of the Local Safeguarding Children's board and teach pupils about safety including online safety.
At Petersfield we focus on addressing safeguarding with pupils through personal, social health and economic and citizenship education (PSHCE) lessons. However, we ensure that educating our pupils about safeguarding, including online, is done through teaching and learning opportunities, as part of providing a broad and balanced curriculum.
Latest News
22nd Jul - School is now closed for the Summer Holiday. Pupils return to school at 8:45am on Monday 5th September. We wish you all a safe and happy summer! If you have any safeguarding concerns while school is closed, please see our Covid-19 update page.
22nd July - Today, Year 6 leavers reflected on their time at Petersfield and said goodbye to their fellow pupils and teachers during their Leavers' Assembly. From all at Petersfield, thank you for being a light to others - we bid you a fond farewell and wish you every success!
21st July - Our Petersfield value of friendship was demonstrated perfectly by the great teamwork at Sports Day today. Well done to the Blue Team, who won by a narrow margin!
21st Jul - Today, we awarded the Hollands Cup and Trophy for the final time this school year. Well done to the musical recipients for inspiring others through your performances.
20th Jul - Our Year 6 Leavers' Service was held virtually this morning. Pupils from all year groups participated in giving thanks and saying farewell to our Year 6 leavers. The Anglican and Methodist parishes presented each child with a bible to guide them as they move on.
18th Jul - Well done everyone! Icepops definitely helped, but your attitude to learning and looking after each other despite the heat showcased how together we live life to the full whatever the situation!
Latest Publications
Notices