Prevent
The Prevent Agenda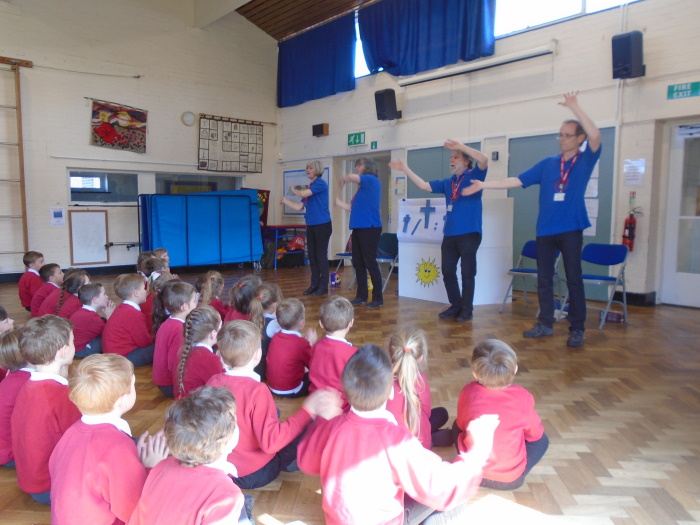 From 1 July 2015 we are subject to a duty under section 26 of the Counter-Terrorism and Security Act 2015 to have "due regard to the need to prevent people from being drawn into terrorism". Protecting children from the risk of radicalisation and extremism is part of all staff's wider safeguarding duties.
Radicalisation refers to the process by which a person comes to support terrorism and forms of extremism. Extremism is vocal or active opposition to fundamental British values, including democracy, the rule of law, individual liberty and mutual respect and tolerance of different faiths and beliefs and includes calling for the death of members of our armed forces, whether in this country or overseas. During the process of radicalisation it is possible to intervene to prevent vulnerable people being radicalised.
At Petersfield we have a policy and a risk assessment and action plan to meet our statutory obligations to work to prevent people being drawn into radicalisation and extremism. All staff are being trained in the necessary skills to identify people at risk, follow the policies and procedures of the Local Safeguarding Children's board and teach pupils about safety including online safety.
At Petersfield we focus on addressing safeguarding with pupils through personal, social health and economic and citizenship education (PSHCE) lessons. However, we ensure that educating our pupils about safeguarding, including online, is done through teaching and learning opportunities, as part of providing a broad and balanced curriculum.
Latest News
7th Dec - St Andrew's church was packed this morning as family members, governors and all pupils attended our eagerly anticipated Christingle service. We looked on the candles and reflected on how we are a light to others.
6th Dec - The school smells festive as each class has made a Christingle and prepared for their part as worship leaders for tomorrow's service.
6th Dec - Thank you to the final group of parents who joined their child for a school lunch today. Whilst parents normally attended when their child is in reception, year 2 parents couldn't in Covid so we are delighted to finally offer this opportunity which once again was so positively received.
5th Dec - Well done to a team of Ten Pin Bowlers who won second prize at the tournament they attended.
5th Dec - We were delighted to welcome one of our Foundation Governors and our EDRA (Ely Diocese Regional Advisor) to visit school. They complimented our pupils on how articulate they are about their view on RE, Collective Worship, our Vision and Values.
5th Dec - Today each class welcomed the Young'Uns back to Petersfield and worked together to compose a school anthem for our school.
Latest Publications
Notices