Prevent
The Prevent Agenda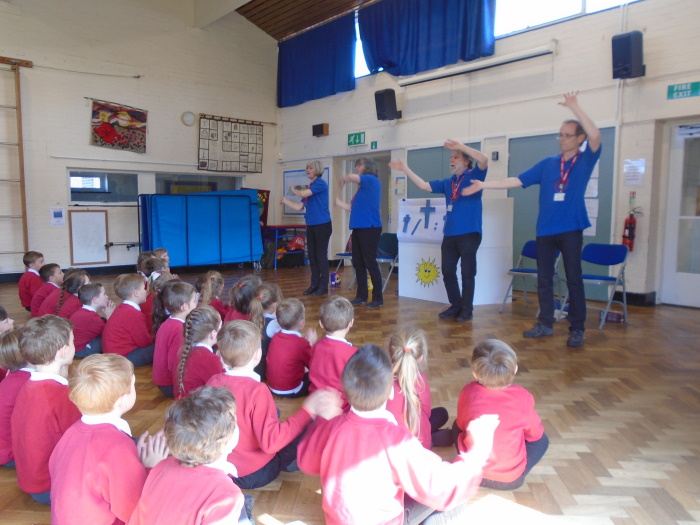 From 1 July 2015 we are subject to a duty under section 26 of the Counter-Terrorism and Security Act 2015 to have "due regard to the need to prevent people from being drawn into terrorism". Protecting children from the risk of radicalisation and extremism is part of all staff's wider safeguarding duties.
Radicalisation refers to the process by which a person comes to support terrorism and forms of extremism. Extremism is vocal or active opposition to fundamental British values, including democracy, the rule of law, individual liberty and mutual respect and tolerance of different faiths and beliefs and includes calling for the death of members of our armed forces, whether in this country or overseas. During the process of radicalisation it is possible to intervene to prevent vulnerable people being radicalised.
At Petersfield we have a policy and a risk assessment and action plan to meet our statutory obligations to work to prevent people being drawn into radicalisation and extremism. All staff are being trained in the necessary skills to identify people at risk, follow the policies and procedures of the Local Safeguarding Children's board and teach pupils about safety including online safety.
At Petersfield we focus on addressing safeguarding with pupils through personal, social health and economic and citizenship education (PSHCE) lessons. However, we ensure that educating our pupils about safeguarding, including online, is done through teaching and learning opportunities, as part of providing a broad and balanced curriculum.
Latest News
2nd Feb - Thank you for all your positive comments about strike day. We know the children had a superb time with all the activities we were able to organise, although the teachers taking action - as they feel so passionately about education system - were much missed.
30th Jan - This afternoon we welcomed our Ely Diocese Regional Advisor into school virtually and were able to celebrate all the fantastic things happening at Petersfield with her.
26th Jan - A team of mathematicians form Year 4 showed great enjoyment and determination on their visit to the Year 4 maths challenge in Cambridge this afternoon.
26th Jan - Well done to our school football team on their 6-3 victory against Great Abington in their first home game of the season. Thank you to all who came to support.
26th Jan - Our Year 3 and 4 pupils have enjoyed learning how to stay safe on two wheels in their Bikeability sessions today.
24th Jan - The year 6 worked with GenR8 today and reported 'It was very fun! It was all about choices and how the ones we take affect our future. I got three chocolates too so I was very happy!'
Latest Publications
Notices