Pupil Premium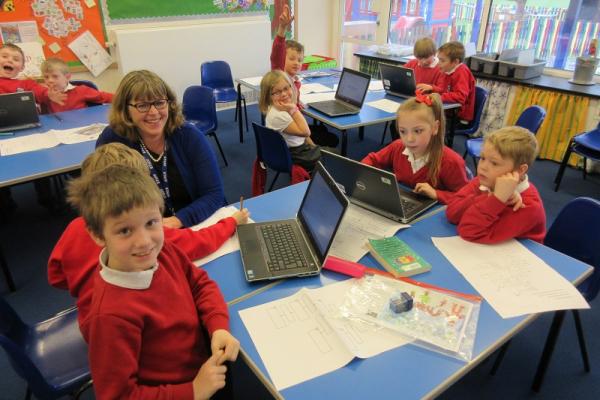 Pupil Premium information
The pupil Premium was introduced in April 2011. It represents additional funding that the government gives to schools for each pupil considered 'disadvantaged'. The money must be spent on these pupils to support their education, but it is for the school to determine how it is spent.
Poverty or low income is the single most important factor in predicting a child's future life chances, with many pupils in low income families having low attainment by age 16. The government believes that the Pupil Premium is the best way to address these underlying inequalities between children eligible for free school meals (FSM) and their peers by ensuring that funding to tackle disadvantage reaches the pupils who need it most.
Mrs Penrose (Headteacher and Assessment Leader) leads the provision for Pupil Premium pupils.
This provision is under constant review to ensure the targeted use of the Pupil Premium is highly effective so Pupil Premium pupils 'diminish the difference' to their peers.
The Pupil Premium Strategy is reviewed annually at the autumn Full Governing Body meeting.
Children from households with lower incomes may be entitled to free school meals. Where parents/carers are paying for school meals (in KS2), families will save around £400 a year for each primary school child if they are entitled to free school meals. As well as receiving a two course meal worth £2.30 every day at primary school, children might also qualify for help with transport costs. Even if your child is in receipt of Universal Infant Free School Meals (UIFSM) in EYFS and Key Stage 1, it is very important you apply for FSM if you are eligible as we will then receive over £1000 per year to support these pupils.
Cambridgshire County Council website has more information about Free School Meals and you can read about "Count me in" for the Pupil Premium on the website or in school.
Our system of ParentPay ensures that children with FSM are not identified when the dinner register is called in school.
Please apply for free school meals if you may be eligible.
Pupil Premium 2019-22
Analysis of the challenges that face our children who are eligible for pupil premium reveals that the barriers to educational achievement are:
Attendance & punctuality
Oracy Skills
Confidence, self esteem and social skills
Resilience, independence and a growth mindset
Gaps in skills, knowledge and understanding in specific areas of the curriculum
Access to online learning resources
Access to extra curricular learning
Access to physical resources
What are we doing to diminish the difference?
Historically, our actions have been:
Expecting & supporting Quality First Teaching for all children.
Implementing additional evidenced based intervention programmes where appropriate.
Providing additional Teaching Assistant (TA) and Teacher support within the classroom.
Curriculum enhancement activities to support motivation and engagement, providing access to a rich and stimulating broad curriculum.
Social, emotional and behavioural support to reduce barriers to learning.
Attendance and punctuality support to ensure full take up of school offer.
The collaborative Oracy project, together with the Barrington, Foxton, Petersfield (PFP) cluster.
Following its introduction in 2019-20, it is our intention to continue to implement a clear tiered approach to Pupil Premium spending balancing approaches to improving teaching, targeted academic support and wider strategies. The three tiers are:
Teaching - for example professional development, recruitment and retention and support for early career teachers.
Targeted academic support - for example structured interventions, small group tuition and one-to-one support.
Wider strategies - for example behaviour approaches, breakfast clubs and increasing attendance.
Improving teaching will attract half the funding allocation whilst tier 2 (targeted academic support) and tier 3 (wider strategies) will both attach approximately a quarter of the funding.
If you would like to read in more detail how we allocate support and funding and track the impact of what we do please click on the links below.
Last Reviewed: July 2020
Planned review date: October 2020
Latest News
15th Apr - Well done to the well deserved winners of the Headteacher Awards and Hollands Cup presented virtually today. Thank you to family members who shared in these achievements with us.
13th Apr - Today, Rev Felicity led our service as we joined with Barrington School virtually. We reflected on a 'Life Well Lived' in our Collective Worship following the Death of HRH Duke of Edinburgh.
12th Apr - Welcome back to the Summer term! What a fantastic start to the term! Our children's enthusiasm for learning and seeing their peers is great to see.
30th Mar - We are pleased to report that the Track and Trace process for the end of the Spring term is now complete with no positive Covid cases to report. If you or your child now develops symptoms, please follow NHS Track and Trace. Happy Easter Everyone!
26th Mar - If anyone who has been in school develops symptoms or has a positive Covid test on Saturday 27th or Sunday 28th March, please notify school immediately via the office email. After this, please follow the newsletter instructions and follow NHS Track and Trace requirements.
26th Mar - School is now closed until Monday 12th April. Happy Easter!
26th Mar - There are lots of Easter trails and challenges taking place this Easter thanks to FOPS, St Andrews and the Methodist church. We look forward to seeing photos of your involvement. The paper copies of the FOPS trail and colouring competitions are in school bags today.
26th Mar - Thank you to Rev Felicity and Barrington School for sharing in today's Collective Worship. A silver lining of remote learning is the opportunity to join together virtually with ease as two schools for our Lent Service.
25th Mar - The Free School Meal vouchers for the Easter holidays will be emailed tomorrow to those eligible. If you think you may qualify, please do get in touch. Don't forget the Winter Grant is available to families in need. More information can be found with today's Petersfield Press email.
23rd Mar - Today at noon, each class took a minute to reflect on the impact of Covid, both in school and in the wider community, over the last year.
22nd Mar - Through drama and poetry, Elm class explored the parable of the Lost Sheep and related this to their class family. They reflected maturely on friendships in Elm class.
22nd Mar - Today on our Understanding Christianity Day, we were impressed by the confident use of the vocabulary children employed to explain their understanding of the story of Easter.
19th Mar - Today we raised funds for Red Nose Day. The wide range of Superhero costumes sparked debate about just how many superheros we know in our community.
12th Mar - Thank you so much to all the Mums who joined us virtually today. The lovely things the children said about you shows just how special you are!
10th Mar - 8:40pm We are pleased to report that the issue has now been resolved and so school is OPEN tomorrow. Thank you to pupils, parent and staff for your support and prompt action today.
10th Mar - 19:35pm We are still at school waiting for the plumbing issue to be resolved. We will update the website before we leave school tonight.
10th Mar - 1:02pm URGENT School must CLOSE due to a major issue with the plumbing. Anglian water are expected but in the interim school must close. Parents, please see the email and your urgent collection time for today.
8th Mar - The smiling, enthusiastic faces today of both pupils and staff made our day! Welcome back everyone!
5th Mar - Our final 'Petersfield Press' update of the week has been sent today as we prepare for all pupils' return on Monday. We are REALLY looking forward to seeing you all!
2nd March - As we further prepare for pupils' Monday 8th return, we have recorded another video for children and parents to share more information about the return. We have also sent the key information to parents in a 'Petersfield Press' email. Any questions, please do ask classteachers.
1st March - The first of several expected 'Petersfield Press' updates has been sent by email today to accompany the latest video update for pupils as we prepare for the full opening next week.
26th Feb - Petersfield Press has been sent by email this afternoon. There are lots of updates so please do read about next week and some full opening logistics detailed in the email.
24th Feb - Today we launched Bishop Stephen's Lent Challenge. Check out Mrs Wright's video to introduce the challenge. We look forward to learning with you over the next 5 weeks and receiving your response to the Bishop's challenge.
22nd Feb - Like you, we have listened to the Prime Minister's address to the Commons today. We will be in touch asap once we have have met with County. We will be asking for provisional Puffins bookings up until Easter for those who need this provision to be able to work.
Latest Publications
Notices