Pupil Premium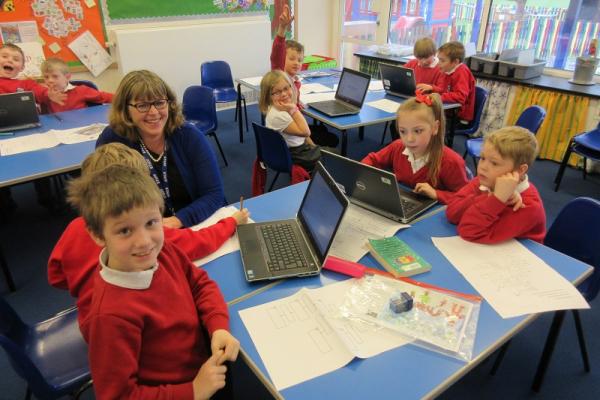 Pupil Premium information
The pupil Premium was introduced in April 2011. It represents additional funding that the government gives to schools for each pupil considered 'disadvantaged'. The money must be spent on these pupils to support their education, but it is for the school to determine how it is spent.
Poverty or low income is the single most important factor in predicting a child's future life chances, with many pupils in low income families having low attainment by age 16. The government believes that the Pupil Premium is the best way to address these underlying inequalities between children eligible for free school meals (FSM) and their peers by ensuring that funding to tackle disadvantage reaches the pupils who need it most.
Mrs Penrose (Headteacher and Assessment Leader) leads the provision for Pupil Premium pupils.
This provision is under constant review to ensure the targeted use of the Pupil Premium is highly effective so Pupil Premium pupils 'diminish the difference' to their peers.
The Pupil Premium Strategy is reviewed annually at the autumn Full Governing Body meeting.
Children from households with lower incomes may be entitled to free school meals. Where parents/carers are paying for school meals (in KS2), families will save around £400 a year for each primary school child if they are entitled to free school meals. As well as receiving a two course meal worth £2.30 every day at primary school, children might also qualify for help with transport costs. Even if your child is in receipt of Universal Infant Free School Meals (UIFSM) in EYFS and Key Stage 1, it is very important you apply for FSM if you are eligible as we will then receive over £1000 per year to support these pupils.
Cambridgshire County Council website has more information about Free School Meals and you can read about "Count me in" for the Pupil Premium on the website or in school.
Our system of ParentPay ensures that children with FSM are not identified when the dinner register is called in school.
Please apply for free school meals if you may be eligible.
Pupil Premium 2019-22
Analysis of the challenges that face our children who are eligible for pupil premium reveals that the barriers to educational achievement are:
Attendance & punctuality
Oracy Skills
Confidence, self esteem and social skills
Resilience, independence and a growth mindset
Gaps in skills, knowledge and understanding in specific areas of the curriculum
Access to online learning resources
Access to extra curricular learning
Access to physical resources
What are we doing to diminish the difference?
Historically, our actions have been:
Expecting & supporting Quality First Teaching for all children.
Implementing additional evidenced based intervention programmes where appropriate.
Providing additional Teaching Assistant (TA) and Teacher support within the classroom.
Curriculum enhancement activities to support motivation and engagement, providing access to a rich and stimulating broad curriculum.
Social, emotional and behavioural support to reduce barriers to learning.
Attendance and punctuality support to ensure full take up of school offer.
The collaborative Oracy project, together with the Barrington, Foxton, Petersfield (PFP) cluster.
Following its introduction in 2019-20, it is our intention to continue to implement a clear tiered approach to Pupil Premium spending balancing approaches to improving teaching, targeted academic support and wider strategies. The three tiers are:
Teaching - for example professional development, recruitment and retention and support for early career teachers.
Targeted academic support - for example structured interventions, small group tuition and one-to-one support.
Wider strategies - for example behaviour approaches, breakfast clubs and increasing attendance.
Improving teaching will attract half the funding allocation whilst tier 2 (targeted academic support) and tier 3 (wider strategies) will both attach approximately a quarter of the funding.
If you would like to read in more detail how we allocate support and funding and track the impact of what we do please click on the links below.
Last Reviewed: July 2020
Planned review date: October 2020
Latest News
7th May - We were delighted to share our first story with our September 2021 EYFS pupils today as we started the transition from preschool to primary school. It was great to hear how much you enjoyed listening to it.
6th May - Ash Class Assembly was well worth the wait today! What a super showcase of just some of your super learning this term Ash class! Thanks to everyone who enjoyed it with us.
4th May - There was much excitement in school today as the KS2 football club restarted after school.
4th May - Every class talked animatedly this afternoon as they explain their learning to our County Primary Advisor who visited virtually today.
4th May - We hope you had a great Bank Holiday! Our thanks to the staff who worked on the school site this weekend to weed and tidy the playground and sensory garden.
30th Apr - Happy Bank Holiday weekend! It was lovely to hear about the children's plans for the weekend today. We look forward to seeing all our pupils on Tuesday (not Monday!)next week!
30th Apr - Today, we joined many others in 'England does the Daily Mile' as every class continued our Daily Mile challenge.
29th - Due to the County wide internet issue, we have postponed today's Ash Class Assembly to next week - 6th May.
29th Apr - Our new phone line has been activated today. The usual school contact number should now been visible when we call you.
21st Apr - Year 5 and 6 were joined by representatives from the University of Cambridge to be awarded certificates and a set of 10 wooden microscopes for the winning images we submitted to the science image award last year.
19th Apr - We are very excited to be launching National Skipping Week with the World Record beating champion skipper, Pete Thompson, coming to demonstrate his skills and run workshops with the children.
15th Apr - Well done to the well deserved winners of the Headteacher Awards and Hollands Cup presented virtually today. Thank you to family members who shared in these achievements with us.
13th Apr - Today, Rev Felicity led our service as we joined with Barrington School virtually. We reflected on a 'Life Well Lived' in our Collective Worship following the Death of HRH Duke of Edinburgh.
12th Apr - Welcome back to the Summer term! What a fantastic start to the term! Our children's enthusiasm for learning and seeing their peers is great to see.
30th Mar - We are pleased to report that the Track and Trace process for the end of the Spring term is now complete with no positive Covid cases to report. If you or your child now develops symptoms, please follow NHS Track and Trace. Happy Easter Everyone!
26th Mar - If anyone who has been in school develops symptoms or has a positive Covid test on Saturday 27th or Sunday 28th March, please notify school immediately via the office email. After this, please follow the newsletter instructions and follow NHS Track and Trace requirements.
Latest Publications
Notices