Pupil Welfare
All staff have a responsibility for safeguarding pupils at Petersfield. The class teacher(s) is primarily responsible for the care and welfare of your child whilst in school. We actively encourage parent involvement and support in all aspects of school as we firmly believe that a strong home - school parent partnership is in the best interests of our pupils. We actively seek to involve parents, pupils and all relevant staff in discussions to support pupil welfare to ensure the best possible outcomes and a uniform approach. Class teachers are available on the patio most nights after school and should the need arise, they will be happy to arrange an alternative time to discuss any concerns you may have. Please do request an appointment at the school office. If matters are not resolved through these discussions please do contact our Key Stage Leaders, Deputy Headteacher or Headteachers who will be happy to work with you to resolve the matter.
We run an established programme of social skills / friendship groups to support children who may be finding some difficulties in building relationships with other pupils. These are run by our Teaching Assistants, and are a proven way of resolving difficulties and allaying worries. We encourage restorative justice and believe that often, by encouraging children to speak openly and honestly about the concerns or issues that they have in the presence of a mediating adult, matters can be greatly improved.
We are pleased to welcome pupils and their families into our school community regularly through out the school year. We pride ourselves in providing a friendly welcome and individually tailored support from staff and pupils to ensure a smooth transition into our school.
If additional support is required to help a pupil - there are various channels that can be followed:
The school nurse can be contacted by any parent with a health or welfare concern. Please ask for contact details at the school office.
Further concerns, requiring the involvement of other agencies e.g. parent support advisers or specialist teachers can be requested if parents and the school complete an EHA (Early Help Assessment).
We work with the YMCA who champion positive mental health at Petersfield and provided a counselling service for referred pupils.
We are delighted to regularly work closely with partner organisations in school, such as the NSPCC, to ensure our pupils are confident to speak out about any concerns. Below is the letter from our last session which outlines the additional information parents can access to support further discuss at home about staying safe

NSPCC Letter to Parents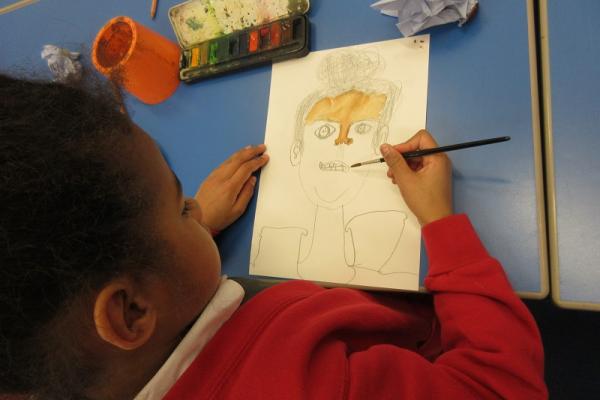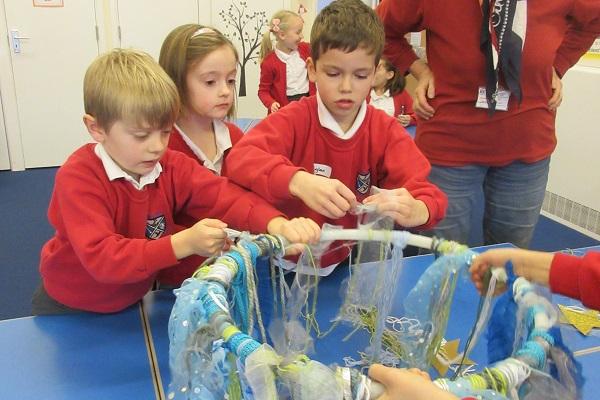 Latest News
2nd March - As we further prepare for pupils' Monday 8th return, we have recorded another video for children and parents to share more information about the return. We have also sent the key information to parents in a 'Petersfield Press' email. Any questions, please do ask classteachers.
1st March - The first of several expected 'Petersfield Press' updates has been sent by email today to accompany the latest video update for pupils as we prepare for the full opening next week.
26th Feb - Petersfield Press has been sent by email this afternoon. There are lots of updates so please do read about next week and some full opening logistics detailed in the email.
24th Feb - Today we launched Bishop Stephen's Lent Challenge. Check out Mrs Wright's video to introduce the challenge. We look forward to learning with you over the next 5 weeks and receiving your response to the Bishop's challenge.
22nd Feb - Like you, we have listened to the Prime Minister's address to the Commons today. We will be in touch asap once we have have met with County. We will be asking for provisional Puffins bookings up until Easter for those who need this provision to be able to work.
22nd Feb - Today in Collective Worship, we talked about how we work together to achieve great things. As ever, the children offered very insightful reflections and led our prayer to start the new term.
22nd Feb - Welcome back to the start of the Spring 2 half term. Our critical worker pupils continue in school and our remote learning offer continues for those at home. We eagerly anticipate today's announcement. We have planned for possible eventualities, and have a County meeting booked ready.
12th Feb - School is now closed for the February Half Term. The office email will be monitored over the weekend (13th and 14th Feb) and Covid symptoms or positive cases should be reported promptly. School reopens for critical worker children and remote learning on Monday 22nd February.
12th Feb - Look out for today's end of term update email. This contains lots of information with suggested fun half term activities, Rev Felicity's Lent calendar and advance warning of Spring 2 activities including getting active and Red Nose Day.
12th Feb - I had the privilege of joining lessons virtually and looking on TEAMS today as Yew and Elm class finished and shared their 'hot write'. I enjoyed hearing the brilliant and creative stories read to me and reading the newspaper articles.
12th Feb - The Free School Meal (FSM) vouchers for February Half Term were delivered today by email. If you may be eligible, there is still time to apply. Information about FSMs and the Winter Grant was sent by email today.
12th Feb - Rev Felicity talked to us about Shrove Tuesday, Ash Wednesday and Lent in Collective Worship. This year, rather than give up anything further, we are encouraged to do something for others throughout Lent. What will you do to make someone smile?
12th Feb - The 'Animal Experience' for each class today saw us introduced virtually to a selection of wild and unusual animals. The children asked some interesting questions to learn more. This was possible thanks to the FOPS fun run last term and your fantastic fundraising!
Latest Publications
Notices