Safeguarding Information
At Petersfield, safeguarding our pupils is our highest priority. All staff members are aware of the systems in school which support safeguarding and are responsible for safeguarding children's wellbeing.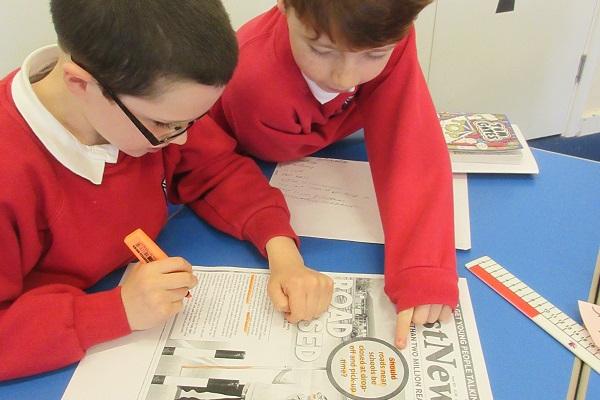 Designated Persons
Our Designated Child Protection Trained staff are:

Designated Safeguarding Leads for Child Protection:
Mrs Laura Penrose
Mrs Rachel Peachey
Rev Felicity Couch is the nominated Governor with responsibility for child protection.
Designated Officer for Looked After Children:
Mrs Laura Penrose
Designated Officer for Post Looked After Children:
Mrs Laura Penrose
Designated Prevent Leads:
Mrs Laura Penrose
Pupil Premium Staff Lead:
Mrs Laura Penrose
Safeguarding and promoting the welfare of children is defined as protecting children from maltreatment; preventing impairment of children's health or development; ensuring that children grow up in circumstances consistent with the provision of safe and effective care; and taking action to enable all children to have the best outcomes. (Keeping Children Safe in Education).
We ensure that all staff are recruited in line with our Safer Recruitment procedures to ensure high quality and appropriately vetted teachers. We ensure that all adults and volunteers who come into contact with pupils are appropriately checked and supervised.
We ensure a safe, welcoming environment in which pupils learn and become resilient and questioning individuals who are mindful of how to keep themselves and others safe both in our community and online.
Please see the relevant pages in our Prospectus to find out more about how we safeguard pupils by ensuring the appropriate provision is in place for:
Health and Safety including site security
Medical and first aid provision
Behaviour
Physical Intervention
Anti-bullying
Special Needs
Attendance
Risk Assessments including offsite visits
All staff take responsibility for identifying and supporting children who may be in need of extra help or who are suffering, or are likely to suffer, significant harm. All staff receive basic child protection training and follow the Local Safeguarding Children Board (LSCB) procedures to ensure that children receive appropriate and effective support and protection. Should it be necessary, school staff will seek, where possible, to discuss any concerns with the parent/carer. Should it be necessary, school staff will inform them of a referral to Social Care where possible. However, this will only be done where such discussion will not place the child at increased risk of significant harm.
It is important for parents/carers to know that the law requires all the school staff to pass on information which raises concern that a child may be at risk from non-accidental injury, neglect, emotional or sexual abuse. This procedure is intended to protect children and schools are encouraged to take the attitude that where there are grounds for concern it is better to be over cautious than to risk a child's safety.
We therefore have an unavoidable duty to contact Social Care. Occasionally, this duty means that the Head Teacher or Deputy Headteacher (as Designated Child Protection officers) must risk reporting a concern, which can upset parents which, on investigation, proves unfounded. In these circumstances, it is hoped that parents /carers will appreciate how difficult it is for schools to carry out this delicate responsibility, and accept that the action was taken in good faith and in the best interest of the children. Any parent who would like further information on this subject should speak to the Headteacher in the first instance.
In accordance with local information sharing protocols, we will ensure that information is shared securely and sensitively. Information will only be shared with other services where it is deemed necessary and proportionate to ensure that children and young people are safe and receive the right service.
Latest News
25th Jan - Petersfield Press has been sent as an email today! There are a number of important updates. Please do read all about it!
25th Jan - Snow fall varied across the County yesterday but thanks to school staff and transport providers we're still open to critical workers' children today despite the difficult road conditions. Remember, lots of learning and fun can take place with snow and ice! Stay safe and warm!
22nd Jan - It is ironic that after our meetings yesterday to review our phone contract and the due replacement, our phone line crackled then stopped working today. Apologies. Please email the office or class teachers if you need us pending BT fixing this fault again. Sorry for the inconvenience!
22nd Jan - Governors met virtually today to review our current position. They joined us in expressing thanks and admiration for the tremendous job pupils, parents and staff are doing to support Remote Learning. Well done everyone!
21st Jan - Today we virtually welcomed our County Primary Advisor to review our Remote Learning Offer. She endorsed the positive praise received from pupils and parents as we discussed what's working well, the positive impact of your feedback and our plans as we continue to support every pupil.
19th Jan - Petersfield Press has been sent as an email today for this week. Please do read all the latest updates.
19th Jan - For those in receipt of Free School Meals, your voucher should have arrived today. Please do look out for the email as it probably arrived in your inbox in the early hours of this morning.
14th Jan - Petersfield Press is again just an email today. Please do read this important information and if you are in receipt of Free School Meals, please respond to the question asked. Thank you!
13th Jan - Thank you to those of you who joined our GenR8 Collective Worship today.
13th Jan - Apologies, the broadband locally appears to be struggling - the issues started at the end of the day yesterday. We are looking to see if there is anything we can do, such as turning off cameras, which can help in the short term.
12th Jan - If you want to read again about our Remote Learning offer, the Policy is on the Covid page under 'Classes'. The explanation email (sent on the 5th Jan 2021) has been added to the appendices. Look out for further emails as we all work together to further refine our offer.
12th Jan - Today in Collective Worship, we continued exploring how we can take time to reflect and how this links to the 4 aspects of prayer we learnt about about before Christmas. Thank you to all those who joined today. Great reflection sharing!
11th Jan - Welcome back to our first full week of remote learning. Great job everyone! If you have not yet completed our laptop survey, please do or email us.
Latest Publications
Notices