Special Needs and Disabilities
Petersfield School is committed to providing a fully accessible school and school environment which values and includes all pupils, staff, parents/carers and visitors regardless of their education, physical, sensory, social, spiritual, emotional and cultural needs. We are committed to challenging negative attitudes about disability and accessibility and to developing a culture of awareness, tolerance and inclusion.
Everyone at Petersfield is committed to providing the conditions and opportunities to enable any pupil with SEND (Special Educational Needs or a Disability) to be included fully in all aspects of school life. While our SENDCo oversees provision for pupils with a special educational needs or a disability or for more able pupils, every teacher takes responsibility for the provision for each child. Class teachers are responsible for the progress of every pupil in their class, including those pupils with additional needs.
Accessibility Plan
Special Needs and Disabilities Policy
Special Needs Information
Special Needs Assessment at Petersfield
Special Educational Needs and Disabilities (SEND) Information Report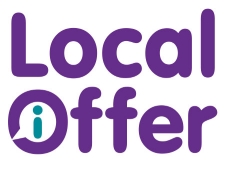 Cambridgeshire local offer provides information on services and support for children and young people age 0 - 25 with special educational needs and disabilities and their families.

The Parent Partnership Service providing Cambridgeshire's SEND Information, Advice and Support Service (SENDIASS) offers impartial and confidential information, advice and support to parents and carers who have a child or young person with special educational needs (SEN) or a disability or have concerns that their child has special educational needs.
Latest News
19th Nov - Road safety is always important but it is especially important as the nights are darker. Children shared this week's learning today.
18th Nov - Smile! It is photo day today!
18th Nov - Thanks to Rowan class for leading our first ever virtual class assembly. What a triumph! Parent and pupil feedback agrees! Rowan class agree 'I really enjoyed the kennings poem and holding up the words. I enjoyed the square number song. I loved the cardio drumming as it was different.'
13th Nov - We are pleased to have raised £124.65 today, thanks to our non uniform day for Children In Need.
11th Nov - The decorated stones provided a focus for reflection today as we raised £73.50 with our Remembrance collection before our two minutes silence.
9th Nov - The nurses administering the flu vaccination were very impressed with our pupils today. We also had 100 percent attendance and administration of the vaccine for those booked to have it. Well done everyone!
5th Nov - Thank you to all the parents who joined us virtually for the Headteacher Awards. We are very proud of the children and enjoyed hearing about their great attitude to learning resulting in success.
3rd Nov - Welcome back to Autumn half term 2. We look forward to seeing you all this morning after the half term holiday. Please do read the 'Welcome back' email sent last night for the latest updates.
2nd Nov - Remote Learning planning featured on today's INSET day agenda.
23rd Oct - School is now closed for the autumn half term holiday. We look forward to welcoming pupils and parents back to school on Tuesday 3rd November after the INSET day. Happy holidays!
21st Oct - Today we are pleased to feature in the Cambridge Independent Newspaper with photos and an explanation about our positive mental health curriculum.
Latest Publications
Notices