Special Needs and Disabilities
Petersfield School is committed to providing a fully accessible school and school environment which values and includes all pupils, staff, parents/carers and visitors regardless of their education, physical, sensory, social, spiritual, emotional and cultural needs. We are committed to challenging negative attitudes about disability and accessibility and to developing a culture of awareness, tolerance and inclusion.
Everyone at Petersfield is committed to providing the conditions and opportunities to enable any pupil with SEND (Special Educational Needs or a Disability) to be included fully in all aspects of school life. While our SENDCo oversees provision for pupils with a special educational needs or a disability or for more able pupils, every teacher takes responsibility for the provision for each child. Class teachers are responsible for the progress of every pupil in their class, including those pupils with additional needs.
Accessibility Plan
Special Needs and Disabilities Policy
Special Needs Information
Special Needs Assessment at Petersfield
Special Educational Needs and Disabilities (SEND) Information Report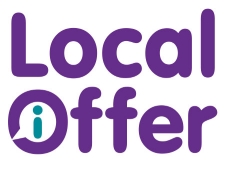 Cambridgeshire local offer provides information on services and support for children and young people age 0 - 25 with special educational needs and disabilities and their families.

The Parent Partnership Service providing Cambridgeshire's SEND Information, Advice and Support Service (SENDIASS) offers impartial and confidential information, advice and support to parents and carers who have a child or young person with special educational needs (SEN) or a disability or have concerns that their child has special educational needs.
Latest News
14th Jan - Today in our Collective Worship we learned about Greta Thunberg and how her activism shows our value of 'perseverance'. We learned how we can be a light to others by encouraging those around us to be Earth-kind.
13th Jan - Thanks to the FOPS committee for meeting tonight and agreeing to donate £2000 to school. We look forward to updating you about how we have spent this. We also met to plan the upcoming exciting events including for the Spring term, Easter, The Queen's Jubilee and Run Orwell.
12th Jan - Rowan class introduced their 'kindness' tokens to the school as part of today's Headteachers' Collective Worship. We enjoyed hearing about how children have been a 'light to others' this week.
11th Jan - Today we introduced our half term's theme of 'Perseverance' in Collective Worship. After listening to Rev Felicity tell the Bible Story about Jeremiah, children reflected on times when persevering with telling the truth can be a challenging.
6th Jan - Thank you to Rev. Felicity for leading our Epiphany Collective Worship today. The children reflected on their hopes and aspirations for 2022 and how our school values guide them.
5th Jan - Thank you to all the parents who joined us virtually for the presentation of the Headteacher awards and Holland Trophy and Cup today. Resilience, the school values, progress and perseverance were consistently celebrated as children were a 'light to each other'.
Latest Publications
Notices