Special Needs and Disabilities
Petersfield School is committed to providing a fully accessible school and school environment which values and includes all pupils, staff, parents/carers and visitors regardless of their education, physical, sensory, social, spiritual, emotional and cultural needs. We are committed to challenging negative attitudes about disability and accessibility and to developing a culture of awareness, tolerance and inclusion.
Everyone at Petersfield is committed to providing the conditions and opportunities to enable any pupil with SEND (Special Educational Needs or a Disability) to be included fully in all aspects of school life. While our SENDCo oversees provision for pupils with a special educational needs or a disability or for more able pupils, every teacher takes responsibility for the provision for each child. Class teachers are responsible for the progress of every pupil in their class, including those pupils with additional needs.
Accessibility Plan
Special Needs and Disabilities Policy
Special Needs Information
Special Needs Assessment at Petersfield
Special Educational Needs and Disabilities (SEND) Information Report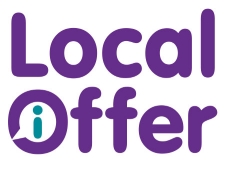 Cambridgeshire local offer provides information on services and support for children and young people age 0 - 25 with special educational needs and disabilities and their families.

The Parent Partnership Service providing Cambridgeshire's SEND Information, Advice and Support Service (SENDIASS) offers impartial and confidential information, advice and support to parents and carers who have a child or young person with special educational needs (SEN) or a disability or have concerns that their child has special educational needs.
Latest News
27th May - School is now closed for the May Half Term holidays. We will return to school on Monday 6th June.
27th May - We celebrated the Platinum Jubilee this afternoon as a school community with a wonderful journey through the decades led by pupils.
25th May - Congratulations and well done to our Year 2 pupils, who have finished their Key Stage 1 SATs today. You have all worked so hard and made us very proud.
19th May - What a wonderful concert! Our Young Voices choir is now departing from Birmingham and we are expecting to arrive back at Petersfield at 11pm, so a little earlier than expected. We will keep you updated if our ETA changes.
19th May - The Young Voices pupils have finished rehearsal and are excited about the concert. Please not that the M42 is currently closed, so if you are driving to watch us please allow more time and avoid the M42.
19th May - Our Young Voices choir members have arrived safely at the Birmingham Arena. We will update you later as we depart with an expected arrival time for our return to school.
Latest Publications
Notices