Special Needs and Disabilities
Petersfield School is committed to providing a fully accessible school and school environment which values and includes all pupils, staff, parents/carers and visitors regardless of their education, physical, sensory, social, spiritual, emotional and cultural needs. We are committed to challenging negative attitudes about disability and accessibility and to developing a culture of awareness, tolerance and inclusion.
Everyone at Petersfield is committed to providing the conditions and opportunities to enable any pupil with SEND (Special Educational Needs or a Disability) to be included fully in all aspects of school life. While our SENDCo oversees provision for pupils with a special educational needs or a disability or for more able pupils, every teacher takes responsibility for the provision for each child. Class teachers are responsible for the progress of every pupil in their class, including those pupils with additional needs.
Accessibility Plan
Special Needs and Disabilities Policy
Special Needs Information
Special Needs Assessment at Petersfield
Special Educational Needs and Disabilities (SEND) Information Report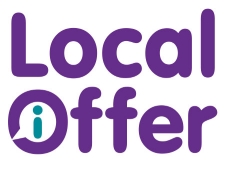 Cambridgeshire local offer provides information on services and support for children and young people age 0 - 25 with special educational needs and disabilities and their families.

The Parent Partnership Service providing Cambridgeshire's SEND Information, Advice and Support Service (SENDIASS) offers impartial and confidential information, advice and support to parents and carers who have a child or young person with special educational needs (SEN) or a disability or have concerns that their child has special educational needs.
Latest News
26th - Thank you to Wendy, Adam and all the amazing staff and volunteers who raised £2000 for our school whilst having a lot of fun (and exercise) at the fantastic Run Orwell.
22nd June - Happy Birthday Petersfield! 60 day! In Headteachers' Awards celebration Collective Worship today, we sang Happy Birthday and shared examples of how day-to-day we are living our school vision and 'living life to the full'.
21st Jun - Well done to year 4 for participating so well in the SSCO Mini Olympics today. Our school values were on display throughout!
21st Jun- After a busy INSET day for teachers yesterday, we look forward to seeing all our pupils in school this morning.
20th Jun - School is closed today to pupils, staff and visitors for staff INSET.
17th Jun - Thank you to all the fathers and male carers who joined our classes virtually today to hear special messages of thanks from their children. Thank you to all the fathers and male carers who support our pupils.
Latest Publications
Notices