Special Needs and Disabilities
Petersfield School is committed to providing a fully accessible school and school environment which values and includes all pupils, staff, parents/carers and visitors regardless of their education, physical, sensory, social, spiritual, emotional and cultural needs. We are committed to challenging negative attitudes about disability and accessibility and to developing a culture of awareness, tolerance and inclusion.
Everyone at Petersfield is committed to providing the conditions and opportunities to enable any pupil with SEND (Special Educational Needs or a Disability) to be included fully in all aspects of school life. While our SENDCo oversees provision for pupils with a special educational needs or a disability or for more able pupils, every teacher takes responsibility for the provision for each child. Class teachers are responsible for the progress of every pupil in their class, including those pupils with additional needs.
Accessibility Plan
Special Needs and Disabilities Policy
Special Needs Information
Special Needs Assessment at Petersfield
Special Educational Needs and Disabilities (SEND) Information Report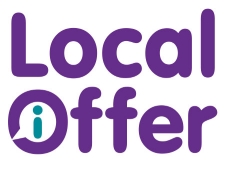 Cambridgeshire local offer provides information on services and support for children and young people age 0 - 25 with special educational needs and disabilities and their families.

The Parent Partnership Service providing Cambridgeshire's SEND Information, Advice and Support Service (SENDIASS) offers impartial and confidential information, advice and support to parents and carers who have a child or young person with special educational needs (SEN) or a disability or have concerns that their child has special educational needs.
Latest News
22nd Jul - School is now closed for the Summer Holiday. Pupils return to school at 8:45am on Monday 5th September. We wish you all a safe and happy summer! If you have any safeguarding concerns while school is closed, please see our Covid-19 update page.
22nd July - Today, Year 6 leavers reflected on their time at Petersfield and said goodbye to their fellow pupils and teachers during their Leavers' Assembly. From all at Petersfield, thank you for being a light to others - we bid you a fond farewell and wish you every success!
21st July - Our Petersfield value of friendship was demonstrated perfectly by the great teamwork at Sports Day today. Well done to the Blue Team, who won by a narrow margin!
21st Jul - Today, we awarded the Hollands Cup and Trophy for the final time this school year. Well done to the musical recipients for inspiring others through your performances.
20th Jul - Our Year 6 Leavers' Service was held virtually this morning. Pupils from all year groups participated in giving thanks and saying farewell to our Year 6 leavers. The Anglican and Methodist parishes presented each child with a bible to guide them as they move on.
18th Jul - Well done everyone! Icepops definitely helped, but your attitude to learning and looking after each other despite the heat showcased how together we live life to the full whatever the situation!
Latest Publications
Notices