Villages
Our primary school is deeply rooted in our community, and we value greatly our partnerships with local community organisations and individuals. We want to make the most of the vast life experience, expertise and generosity that exists in our local community. Through these partnerships, pupils not only learn valuable new skills, they also come to appreciate the importance of citizenship and "giving something back".
The Orwell Chapel Orchard, a unique and historic green space in the middle of Orwell, has provided the setting for some fun and interesting outdoor activities, such as den-making, woodland sculptures, nature walks and mini-beast hunts. Our snow-drop planting project produces an early spring display that is admired year after year.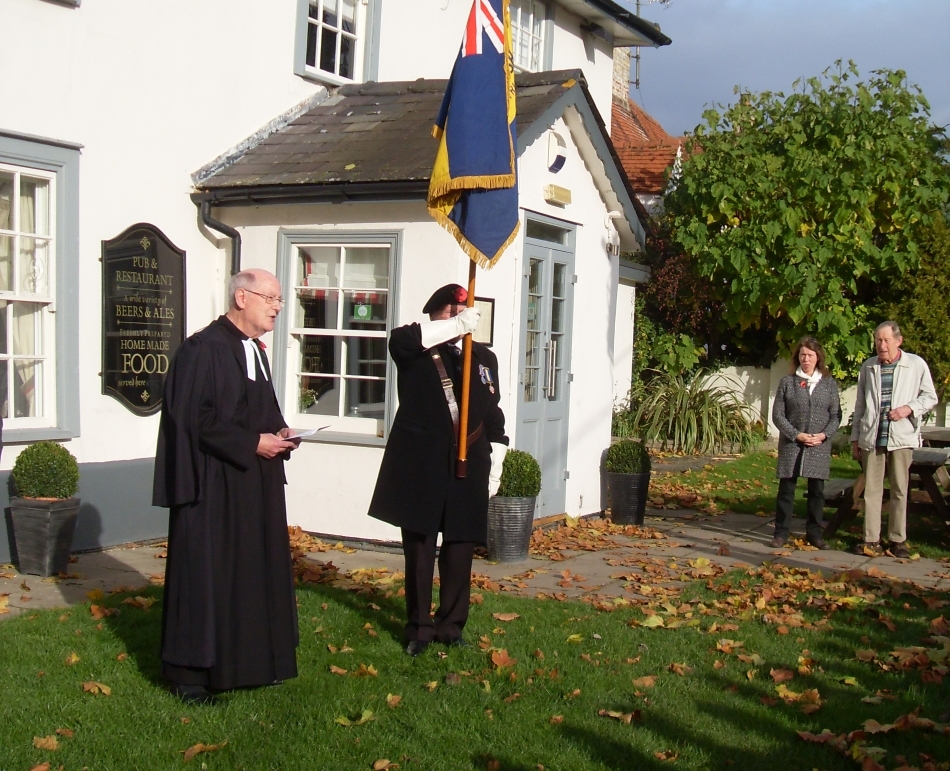 We are extremely grateful for the important contribution made by individual members of our community to our Wednesday morning guided reading programme. This wonderful team of volunteers give so much to our school, and our pupils benefit enormously from the individual and small group attention, the chance to enjoy books and reading together, and to discuss what they have read. If you have some time on Wednesday mornings, and would like to participate in this fun, rewarding and worthwhile activity, we would love to hear from you. Please contact us.
We support cultural and community activities, events and projects in all our catchment villages. We visit our different parish churches to participate in special church services, such as Easter, Remembrance Sunday, Advent, Christingle and Christmas services.
We provide publicity for local community events via our school newsletter.
If you represent a local community organisation, and you have an idea, a project or an event that you want to tell us about, please contact us.
For more information about "what's on" in our villages, you can visit the village web-sites:

Orwell

Whaddon

Arrington
Latest News
17th Sept - Thank you to FOPS for their tireless work to raise funds for Petersfield despite the current restrictions. At tonight's meeting, we planned the AGM which you can join from the comfort of your own home on Thursday 22nd October at 8pm. More information to follow in the newsletter.
17th Sept - It was great to see Rowan and Yew parents at tonight's curriculum sessions.
17th Sept - Well done to all those who have achieved their gold Mathletics certificates during Lockdown and the summer. After celebrating the bronze and silver awards over the last two weeks, we enjoyed congratulating our gold certificate mathematicians today.
16th Sept - Thanks to the Ash parents who attended today's curriculum session.
15th Sept - Many thanks to Elm and Pine class parents who joined us for the first two virtual Curriculum Sessions. Thank you for the questions - all of this helps us work together as we establish a new 'normal' where parent-school partnership is as important as ever.
14th Sept - Well done reception - you are doing such a good job of saying for the morning this week. Super smiles and great learning all round!
9th Sept - Wow! What an amazing first day for our new reception pupils today. You looked so smart in your new uniform with your bookbags donated by FOPS. Well done!
7th Sept - What a super start, well done Petersfield. Great to see you all today and well done for entering school so confidently.
7th Sept - A VERY warm welcome to the start of the term for pupils!
4th Sept - on our second INSET day, staff and governors are completing their essential safeguarding training. We very much look forward to welcoming current pupils back to school on Monday. Have a great weekend.
3rd Sept - Our first INSET day for staff - please look out for the newsletter and attachments sent to you today.
1st Sept - Following a meeting with County today, we continue to plan for the return of pupils on Monday 7th September (current pupils) and Wednesday 9th (new EYFS pupils). We will email with the latest updates on the INSET days (3rd and 4th). We very much look forward to seeing you next week.
3rd Aug - A toolkit of resources to help parents prepare for a return to school and the latest science magazine have now been added to the Covid page.
22nd July - Whilst school is closed for the summer, please visit the 'Covid-19' page under the 'Classes' drop down menu for resources to support safety, well-being and learning.
22nd July - Tonight, school closes to pupils, parents and visitors as the 19-20 academic year is finished. School will be shut for building work for the entire summer. Should you need to contact us, please do so via the office email, from 3rd September. Happy Summer!
22nd July - Good luck! Well done! Best Wishes to the amazing Mrs Williams, who is retiring this term, and our wonderful year 6 pupils who leave for pastures new today. We are so proud of you all.
21st July - Thank you to Rev. Felicity and our year 6 Leavers - we really enjoyed the Leavers' Assembly today.
Latest Publications
Notices