Villages
Our primary school is deeply rooted in our community, and we value greatly our partnerships with local community organisations and individuals. We want to make the most of the vast life experience, expertise and generosity that exists in our local community. Through these partnerships, pupils not only learn valuable new skills, they also come to appreciate the importance of citizenship and "giving something back".
The Orwell Chapel Orchard, a unique and historic green space in the middle of Orwell, has provided the setting for some fun and interesting outdoor activities, such as den-making, woodland sculptures, nature walks and mini-beast hunts. Our snow-drop planting project produces an early spring display that is admired year after year.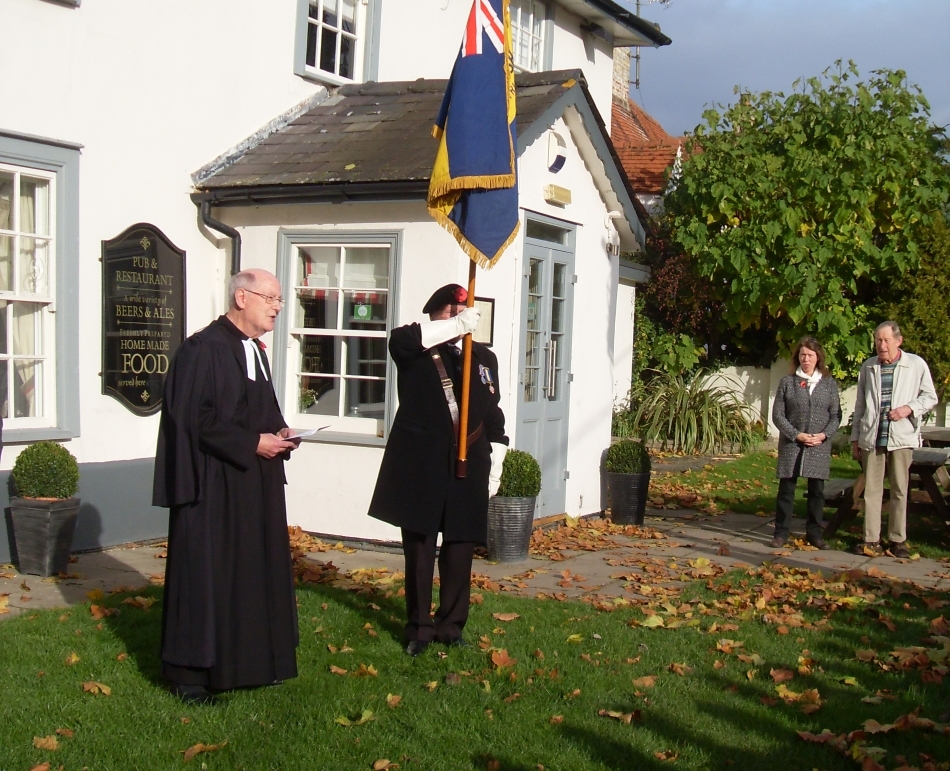 We are extremely grateful for the important contribution made by individual members of our community to our Wednesday morning guided reading programme. This wonderful team of volunteers give so much to our school, and our pupils benefit enormously from the individual and small group attention, the chance to enjoy books and reading together, and to discuss what they have read. If you have some time on Wednesday mornings, and would like to participate in this fun, rewarding and worthwhile activity, we would love to hear from you. Please contact us.
We support cultural and community activities, events and projects in all our catchment villages. We visit our different parish churches to participate in special church services, such as Easter, Remembrance Sunday, Advent, Christingle and Christmas services.
We provide publicity for local community events via our school newsletter.
If you represent a local community organisation, and you have an idea, a project or an event that you want to tell us about, please contact us.
For more information about "what's on" in our villages, you can visit the village web-sites:

Orwell

Whaddon

Arrington
Latest News
15th Apr - Well done to the well deserved winners of the Headteacher Awards and Hollands Cup presented virtually today. Thank you to family members who shared in these achievements with us.
13th Apr - Today, Rev Felicity led our service as we joined with Barrington School virtually. We reflected on a 'Life Well Lived' in our Collective Worship following the Death of HRH Duke of Edinburgh.
12th Apr - Welcome back to the Summer term! What a fantastic start to the term! Our children's enthusiasm for learning and seeing their peers is great to see.
30th Mar - We are pleased to report that the Track and Trace process for the end of the Spring term is now complete with no positive Covid cases to report. If you or your child now develops symptoms, please follow NHS Track and Trace. Happy Easter Everyone!
26th Mar - If anyone who has been in school develops symptoms or has a positive Covid test on Saturday 27th or Sunday 28th March, please notify school immediately via the office email. After this, please follow the newsletter instructions and follow NHS Track and Trace requirements.
26th Mar - School is now closed until Monday 12th April. Happy Easter!
26th Mar - There are lots of Easter trails and challenges taking place this Easter thanks to FOPS, St Andrews and the Methodist church. We look forward to seeing photos of your involvement. The paper copies of the FOPS trail and colouring competitions are in school bags today.
26th Mar - Thank you to Rev Felicity and Barrington School for sharing in today's Collective Worship. A silver lining of remote learning is the opportunity to join together virtually with ease as two schools for our Lent Service.
25th Mar - The Free School Meal vouchers for the Easter holidays will be emailed tomorrow to those eligible. If you think you may qualify, please do get in touch. Don't forget the Winter Grant is available to families in need. More information can be found with today's Petersfield Press email.
23rd Mar - Today at noon, each class took a minute to reflect on the impact of Covid, both in school and in the wider community, over the last year.
22nd Mar - Through drama and poetry, Elm class explored the parable of the Lost Sheep and related this to their class family. They reflected maturely on friendships in Elm class.
22nd Mar - Today on our Understanding Christianity Day, we were impressed by the confident use of the vocabulary children employed to explain their understanding of the story of Easter.
19th Mar - Today we raised funds for Red Nose Day. The wide range of Superhero costumes sparked debate about just how many superheros we know in our community.
12th Mar - Thank you so much to all the Mums who joined us virtually today. The lovely things the children said about you shows just how special you are!
10th Mar - 8:40pm We are pleased to report that the issue has now been resolved and so school is OPEN tomorrow. Thank you to pupils, parent and staff for your support and prompt action today.
10th Mar - 19:35pm We are still at school waiting for the plumbing issue to be resolved. We will update the website before we leave school tonight.
10th Mar - 1:02pm URGENT School must CLOSE due to a major issue with the plumbing. Anglian water are expected but in the interim school must close. Parents, please see the email and your urgent collection time for today.
8th Mar - The smiling, enthusiastic faces today of both pupils and staff made our day! Welcome back everyone!
5th Mar - Our final 'Petersfield Press' update of the week has been sent today as we prepare for all pupils' return on Monday. We are REALLY looking forward to seeing you all!
2nd March - As we further prepare for pupils' Monday 8th return, we have recorded another video for children and parents to share more information about the return. We have also sent the key information to parents in a 'Petersfield Press' email. Any questions, please do ask classteachers.
1st March - The first of several expected 'Petersfield Press' updates has been sent by email today to accompany the latest video update for pupils as we prepare for the full opening next week.
26th Feb - Petersfield Press has been sent by email this afternoon. There are lots of updates so please do read about next week and some full opening logistics detailed in the email.
24th Feb - Today we launched Bishop Stephen's Lent Challenge. Check out Mrs Wright's video to introduce the challenge. We look forward to learning with you over the next 5 weeks and receiving your response to the Bishop's challenge.
22nd Feb - Like you, we have listened to the Prime Minister's address to the Commons today. We will be in touch asap once we have have met with County. We will be asking for provisional Puffins bookings up until Easter for those who need this provision to be able to work.
Latest Publications
Notices