Villages
Our primary school is deeply rooted in our community, and we value greatly our partnerships with local community organisations and individuals. We want to make the most of the vast life experience, expertise and generosity that exists in our local community. Through these partnerships, pupils not only learn valuable new skills, they also come to appreciate the importance of citizenship and "giving something back".
The Orwell Chapel Orchard, a unique and historic green space in the middle of Orwell, has provided the setting for some fun and interesting outdoor activities, such as den-making, woodland sculptures, nature walks and mini-beast hunts. Our snow-drop planting project produces an early spring display that is admired year after year.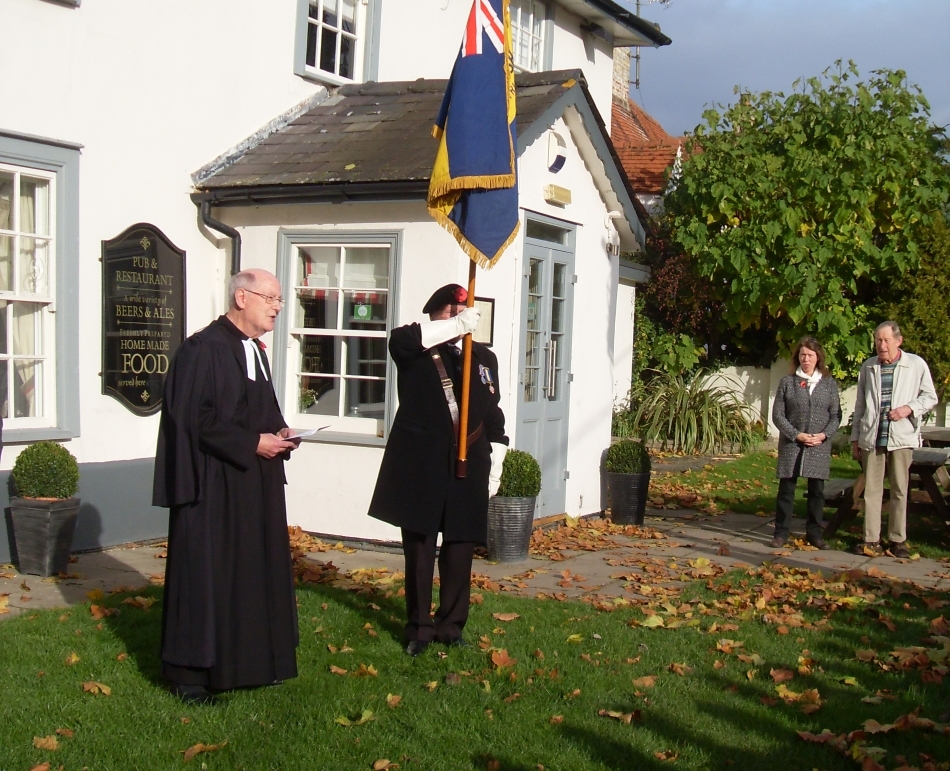 We are extremely grateful for the important contribution made by individual members of our community to our Wednesday morning guided reading programme. This wonderful team of volunteers give so much to our school, and our pupils benefit enormously from the individual and small group attention, the chance to enjoy books and reading together, and to discuss what they have read. If you have some time on Wednesday mornings, and would like to participate in this fun, rewarding and worthwhile activity, we would love to hear from you. Please contact us.
We support cultural and community activities, events and projects in all our catchment villages. We visit our different parish churches to participate in special church services, such as Easter, Remembrance Sunday, Advent, Christingle and Christmas services.
We provide publicity for local community events via our school newsletter.
If you represent a local community organisation, and you have an idea, a project or an event that you want to tell us about, please contact us.
For more information about "what's on" in our villages, you can visit the village web-sites:

Orwell

Whaddon

Arrington
Latest News
7th May - We were delighted to share our first story with our September 2021 EYFS pupils today as we started the transition from preschool to primary school. It was great to hear how much you enjoyed listening to it.
6th May - Ash Class Assembly was well worth the wait today! What a super showcase of just some of your super learning this term Ash class! Thanks to everyone who enjoyed it with us.
4th May - There was much excitement in school today as the KS2 football club restarted after school.
4th May - Every class talked animatedly this afternoon as they explain their learning to our County Primary Advisor who visited virtually today.
4th May - We hope you had a great Bank Holiday! Our thanks to the staff who worked on the school site this weekend to weed and tidy the playground and sensory garden.
30th Apr - Happy Bank Holiday weekend! It was lovely to hear about the children's plans for the weekend today. We look forward to seeing all our pupils on Tuesday (not Monday!)next week!
30th Apr - Today, we joined many others in 'England does the Daily Mile' as every class continued our Daily Mile challenge.
29th - Due to the County wide internet issue, we have postponed today's Ash Class Assembly to next week - 6th May.
29th Apr - Our new phone line has been activated today. The usual school contact number should now been visible when we call you.
21st Apr - Year 5 and 6 were joined by representatives from the University of Cambridge to be awarded certificates and a set of 10 wooden microscopes for the winning images we submitted to the science image award last year.
19th Apr - We are very excited to be launching National Skipping Week with the World Record beating champion skipper, Pete Thompson, coming to demonstrate his skills and run workshops with the children.
15th Apr - Well done to the well deserved winners of the Headteacher Awards and Hollands Cup presented virtually today. Thank you to family members who shared in these achievements with us.
13th Apr - Today, Rev Felicity led our service as we joined with Barrington School virtually. We reflected on a 'Life Well Lived' in our Collective Worship following the Death of HRH Duke of Edinburgh.
12th Apr - Welcome back to the Summer term! What a fantastic start to the term! Our children's enthusiasm for learning and seeing their peers is great to see.
30th Mar - We are pleased to report that the Track and Trace process for the end of the Spring term is now complete with no positive Covid cases to report. If you or your child now develops symptoms, please follow NHS Track and Trace. Happy Easter Everyone!
26th Mar - If anyone who has been in school develops symptoms or has a positive Covid test on Saturday 27th or Sunday 28th March, please notify school immediately via the office email. After this, please follow the newsletter instructions and follow NHS Track and Trace requirements.
Latest Publications
Notices