Rowan
Welcome to our Year 5 Class!
We have 26 pupils, 14 girls and 12 boys. Our teachers are Mr Ashford (Monday to Thursday) and Mr Lloyd (Friday) and our teaching assistant is Mrs Clark. For Autumn term our topic is the Anglo-Saxons.
Our Learning Highlights
Rowan Class have refreshed their knowledge of Road Safety, including the Green Cross Code, and have created artwork to reflect their learning. And, as befitting the time of year, we have had great fun making Christingles and remembering the meanings behind the different parts of the Christingle.
PE in Rowan class
PE takes place on Tuesday and Friday. Pupils will need suitable kit for both outdoor and indoor PE. Please see the section titled 'What do you need for school?' for further information.
What do you need for school?
Your PE Kit (team coloured T-shirt, shorts and trainers, plus track suit type trousers and top during the winter months). This is kept in school for the half term.
Your book bag, with reading book, Reading Record, Learning Link and completed homework.
Bottle of fresh WATER.
KS2 need to bring a fresh fruit snack for break time (infants receive a piece of fruit from school).
Outdoor shoes and a change of clothes for the school field in winter and coat.
Warm hat and gloves during the winter.
To know if you are a school dinner or a packed lunch.
Sun hat and sun cream during the summer.
Swimming kit (one piece swim suit for girls; trunks and NOT baggy shorts for boys; towel and swimming hat for ALL).
All stationery will be provided.
How we mark pupils' work in Rowan Class
In Rowan Class we have been involved in a dialogue about the high expectations we have for all pupils. Effective marking of written work involves a dialogue between pupil and teacher to identify what has been done well and the next steps to learning. We are using pink highlighting to identify where we are 'Tickled Pink' that the Success Criteria (expectations set out at the start of the lesson) have been achieved. Green highlighting identifies a next step (Green for Growth). Pupils respond to marking in purple pen at the start of each lesson, correcting and improving their work. We have discussed, agreed and modelled the 'Non-Negotiables' we have adopted as a school for written work. Yellow highlighting will identify for pupils where these need correcting at the start of each lesson. These Non-Negotiables are age dependent, but once an aspect of presentation has been mastered, we expect pupils to apply this in all contexts and yellow highlighting reminds them if this is not the case.
List of Non-Negotiables
In Rowan Class we are particularly focusing on:

ALL marking responded to
No OK as a response
Sensible faces (as part of pupil self-assessment)
Success criteria written
Correct letter formation and joined handwriting
Starting writing at the margin
Writing on the line
Spellings copied correctly
Capital letters
Full stops, Exclamation marks, Question marks
Their, there, they're used correctly
To and too used correctly
No doodling or scribbling
No rubbing out

DUM TUMS (Date, underline, miss a line, title, underline, miss a line, success criteria)
Writer of the Week
Well done to all of those pupils recently nominated for Writer of the Week and congratulations to our most recent overall winner and Superstar Writer of the Week!

Each week teachers will choose one piece of writing from their class which has particularly impressed them and this is displayed in school. Every Thursday in assembly, all of those children whose writing was chosen will receive a certificate and one of them will be crowned Superstar Writer of the Week!

The idea behind Writer of the Week is to help raise the profile of writing across the school and give all children examples of good writing to learn from and emulate.
World Book Day 2017
Today saw so many amazing costumes as various literary characters sprang to life as part of World Book Day. Rowan Class pupils spent a brilliant part of the morning being taught how to draw cartoons by Matty Long, author and illustrator of Super Happy Magic Forest, before writing and illustrating their own mini-sequel to his book.
Welcome to our class page

Rowan
We are a Year 4 and Year 5 class.
Staff in Rowan
View staff
Teacher - Mr T Ashford
Teacher - Mr R Lloyd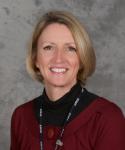 Teaching Assistant - Mrs J Clark
Rowan Curriculum Newsletter
Rowan Downloads
Rowan Website Links