Welcome to Petersfield Church of England Aided Primary School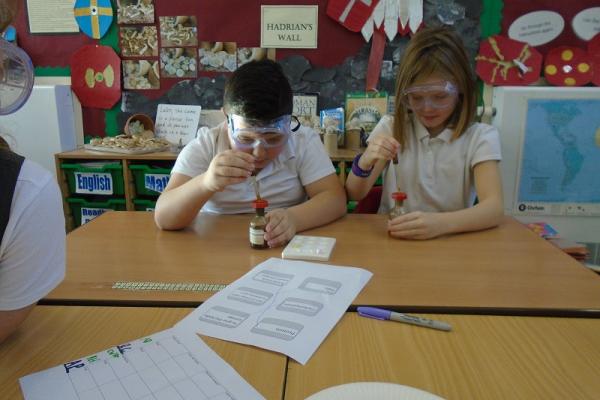 Welcome to our school website. This is designed to give you an insight into the exciting place that is Petersfield Church of England (Aided) Primary School. We very much look forward to welcoming you into school soon to find out even more.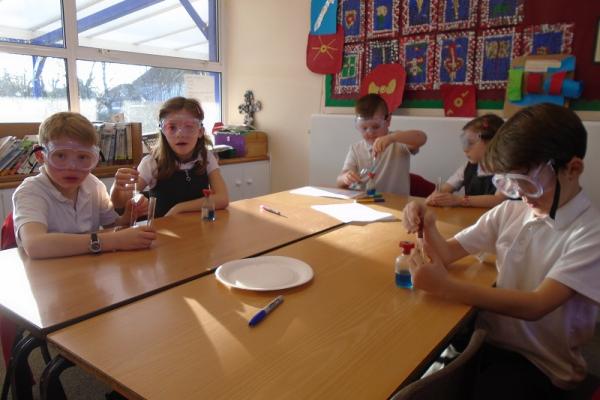 Petersfield Church of England (Aided) Primary School is a small, rural school serving families from within the parish boundaries of Orwell, Arrington, Croydon, Tadlow, Whaddon and Wimpole and from many other locations outside of our school catchment. We are committed to providing a high quality education within a Christian context and we work hard to create a caring environment, both inside the classroom and out. By focusing on excellence, enjoyment, perseverance and building relationships we support and inspire our pupils throughout this stage of their lifelong learning journey.
Our 2017 Ofsted report recognises many of the school's great strengths, particularly in relation to the good start the children make in the Early Years Foundation Stage, keeping the children safe, the caring ethos, behaviour, relationships and the strong leadership and management of the school. The report identifies that Petersfield is a 'well-organised and improving school in which pupils are well cared for and develop confidence in their learning'. We are very proud that the children at our school are so caring, well behaved and respectful.
Our February 2016 SIAMS report highlighted that "the distinctiveness and effectiveness of Petersfield Primary as a Church of England school are good because:
School leaders have clarity of vision, drive and ambition for the school, founded on the Christian ethos.
Pupils demonstrate significant strengths in their social, moral, spiritual and cultural development.
Imaginative and challenging RE teaching ensures pupils of all abilities are engaged and high standards attained."
It went on to identify that:
"Relationships are exemplary, modelled by adults and particularly strong between older and younger pupils through the 'buddy' system.
Staff have high expectations of pupils which is reflected in the progress they are making in their workbooks.
The school's values are clearly stated and recognised by all stakeholders.
Excellent links have been established with the community, including with the Parish Church.
There are significant strengths in teaching and learning in RE at Petersfield. Teachers use imaginative approaches to engage pupils of all levels of ability.
A high level of challenge is evident in the 'big questions' explored across the age range.
Leaders, including the incumbent and the chair of governors, have the vision, ambition and drive required to secure future success.
SMSC is strong and the emphasis placed on this by school leaders is recognised and much appreciated by parents. The articulate, thoughtful and open-minded engagement of pupils in discussions with each other and with adults is testimony to the effectiveness of the leadership of Petersfield CEVA Primary School."
We very much look forward to welcoming you to Petersfield where, as partners in learning together, we strive to provide the very best for each individual.
Karen Gwynn and Laura Penrose, Co-Headteachers.
Latest News
14th Dec - We had a real treat, this afternoon, watching Divergent Drama's 'Cinderyeller'. Our pupils said: 'It was wonderful. When I grow up, I want to be an actor like them' and 'It inspired me to think that I might write a play'. Thank you to FOPS for providing the funds for this.
14th Dec - Two Governors visited school to discuss children's extended writing which is one of our school priorities. The pupils were able to talk about their learning using their oracy skills and share their learning in their books.
13th Dec - The final EYFS and KS1 performance was the very best! Wow!
12th Dec - The carols under the tree in Wimpole Stables were fabulous tonight. Thanks to Sandra at Wimpole, all those who attended - especially the children on the instruments - and to FOPS for the warm minced pies.
12th Dec - Thank you to all the parents and supporters who enjoyed the EYFS and KS1 performance today. We all agree it was fantastic!
12th Dec - Rowan class attended REActive Church today. Thank you so much to Rev Felicity and the volunteers for this season's sessions.
11th Dec - Elm and Ash class, your dress rehearsal was fantastic! Thank you for Mother Goose who joined us for this performance.
10th Dec - We were delighted to be invited to sing carols at the Methodist church. Thank you to Mr Holland for playing and for the display of Christmas trees, the train and lights.
7th Dec - Pine Class led a Roman Celebration of Learning assembly. They shared artwork, stories and poems and had a quiz on Roman numerals.
6th Dec - Today, Pine class enjoyed REActive Church.
5th Dec - GenR8 are visiting today to tell the Christmas story.
5th Dec - Thanks to Mrs Bonfield and our creative pupils, we now have a beautiful, hand made advent calendar in the hall.
4th Dec - Yew class attended REActive Church today as we prepare for Christmas.
3rd Dec - Thanks to FOPS for bringing that Christmas feel to Petersfield today with all the Christmas decorations. Don't forget the bauble competition to decorate the tree. Due Monday 17th December.
1st Dec - Join us today, 10am to 4pm, for the wonderful FOPS Christmas Fair. Christmas trees, Father Christmas, amazing stalls and delicious food are all available at the Lordsbridge Arena.
30th Nov - The Christingle was a beautiful service at church, the children looked in awe and wonder at the reflections from the light of the candle flames.
29th Nov - Following help from a large number of parents today, we now have our Christingles ready for tomorrow's church service.
23rd Nov - We were again delighted to welcome our EYFS parents into school today to share a lunch with our youngest pupils.
23rd Nov - Our pupils shared what they had learnt in Road Safety week. The youngest pupils told us to stop, listen and think and Elm class shared these words in Spanish. KS2 completed a traffic survey, discussed the pros and cons of walking home alone and discussed road safety.
22nd Nov - Well done to all the KS2 cross country runners who participated in the event today. We were impressed by your perseverance.
Latest Publications
Notices