Welcome to Petersfield Church of England Aided Primary School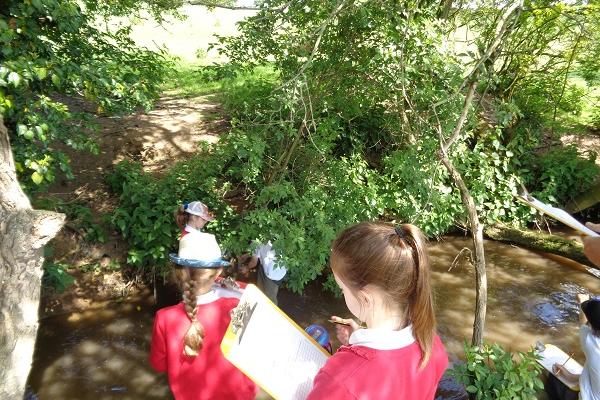 Welcome to our school website. This is designed to give you an insight into the exciting place that is Petersfield Church of England (Aided) Primary School. We very much look forward to welcoming you into school soon to find out even more.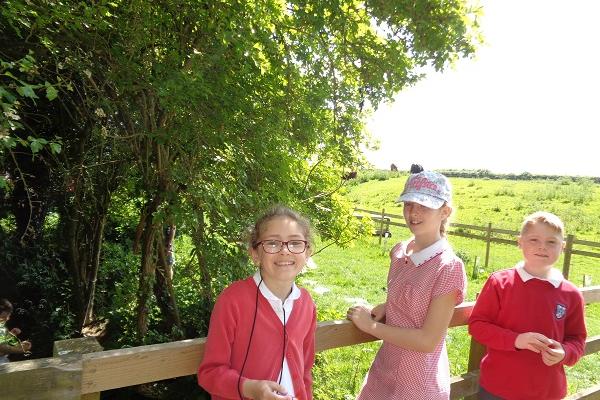 Petersfield Church of England (Aided) Primary School is a small, rural school serving families from within the parish boundaries of Orwell, Arrington, Croydon, Tadlow, Whaddon and Wimpole and from many other locations outside of our school catchment. We are committed to providing a high quality education within a Christian context and we work hard to create a caring environment, both inside the classroom and out. By focusing on excellence, enjoyment, perseverance and building relationships we support and inspire our pupils throughout this stage of their lifelong learning journey.
Our 2017 Ofsted report recognises many of the school's great strengths, particularly in relation to the good start the children make in the Early Years Foundation Stage, keeping the children safe, the caring ethos, behaviour, relationships and the strong leadership and management of the school. The report identifies that Petersfield is a 'well-organised and improving school in which pupils are well cared for and develop confidence in their learning'. We are very proud that the children at our school are so caring, well behaved and respectful.
Our February 2016 SIAMS report highlighted that "the distinctiveness and effectiveness of Petersfield Primary as a Church of England school are good because:
School leaders have clarity of vision, drive and ambition for the school, founded on the Christian ethos.
Pupils demonstrate significant strengths in their social, moral, spiritual and cultural development.
Imaginative and challenging RE teaching ensures pupils of all abilities are engaged and high standards attained."
It went on to identify that:
"Relationships are exemplary, modelled by adults and particularly strong between older and younger pupils through the 'buddy' system.
Staff have high expectations of pupils which is reflected in the progress they are making in their workbooks.
The school's values are clearly stated and recognised by all stakeholders.
Excellent links have been established with the community, including with the Parish Church.
There are significant strengths in teaching and learning in RE at Petersfield. Teachers use imaginative approaches to engage pupils of all levels of ability.
A high level of challenge is evident in the 'big questions' explored across the age range.
Leaders, including the incumbent and the chair of governors, have the vision, ambition and drive required to secure future success.
SMSC is strong and the emphasis placed on this by school leaders is recognised and much appreciated by parents. The articulate, thoughtful and open-minded engagement of pupils in discussions with each other and with adults is testimony to the effectiveness of the leadership of Petersfield CEVA Primary School."
We very much look forward to welcoming you to Petersfield where, as partners in learning together, we strive to provide the very best for each individual.
Karen Gwynn and Laura Penrose, Co-Headteachers.
Latest News
24th May - School is now closed. We wish all our children and their families a lovely half term break. Enjoy the sunshine and we look forward to welcoming you back into school on Monday 3rd June.
23rd May - Today, our Year 6 pupils had the wonderful opportunity to do practical scientific experiments with Claire from the Children Challenging Industry (CCI) programme (primary schools and science-based manufacturing companies working together) as part of the science curriculum.
22nd May - Wow year 2! You should be very proud of your attitude and achievement over the last two weeks as you have taken SATs in your stride showing all you have learnt. We are very proud of you!
21st May - Excellent fun in the river was had by all Rowan and Yes class at Stibbington!
17th May - We celebrated the pupils' varied achievements in assembly. All of year 6 achieved an award due to their hard work and positive attitude this week. Mr Hollands presented his cup to a child who demonstrated a great willingness to learn the piano and play in a band in the Rock Steady group.
16th May - Well done Year 6. SATs are done! You are a credit to yourself and Peterfield School!
15th May - School is open, we have power!
14th May - Whilst the repairs are still underway and power has not been restored to all of the village yet, they expect the power to repaired fully by the start of school tomorrow and therefore school is expected to be open as usual on Wednesday 15th May. Any necessary updates will be posted here.
2:45pm Tuesday 14th May - Due to a power line that is known to be damaged, school has no power, water, email or phone line. We are therefore contacting Puffins parents to inform them we cannot run Puffins tonight.
13th May - Well done year 6! You greeted the start of SATS week with a smile and brilliant concentration in the tests. The juice and biscuits were also a highlight!
10th May - Next week will be SATS week for our Year 6 pupils. We are very proud of them! We are sure they will do their very best and showcase all they have learnt in their time at Petersfield. We have encouraged them to have a restful weekend in preparation for next week.
9th May - Thank you to the Women of Orwell who invited Mrs Gwynn to their meeting to speak about our school and how the wide variety of support and skills shared by members of our local community makes such a difference to our pupils.
9th May - Not only did Pine Class learn so much to support their topic work on their visit to the Botanic Gardens but the bus driver said that in all his years of driving schools he had not had such well-behaved children. Well done Pine Class!
6th May - School closed for the May Day Bank Holiday.
3rd May - Children in year 3 and 4 took part in Bikeability training today. They had to show balance and control skills on their bikes, whilst having fun too!
3rd May - The pupils in Ash class presented their learning in their class assembly this morning in a variety of ways, from counting numbers to reciting 'We're going on a bear hunt'. It was uplifting hearing them sing 'This is me!' from 'The Greatest Showman'.
2nd May - Our KS2 pupils took part in a cross county inter-schools competition. They all worked hard, running the course with enthusiasm and determination.
2nd May - We were very proud of our 4 year 5 pupils who took part in the Maths Challenge in Cambourne. They demonstrated they could work well as a team and used their reasoning, fluency and problem solving skills. Well done!
30th Apr - Thanks to Elm class for the delicious cakes and to the whole school for supporting this event to raise money for FOPS.
Latest Publications
Notices