Welcome to Petersfield Church of England Aided Primary School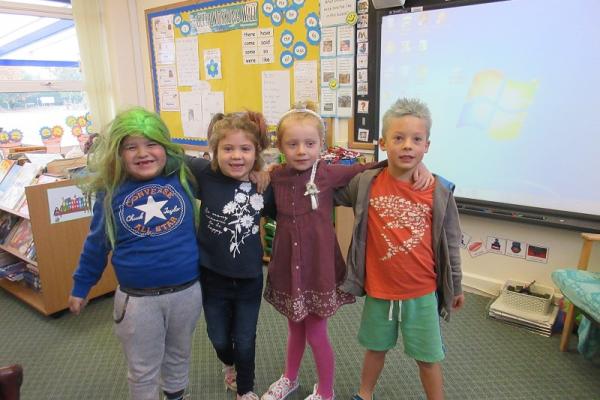 As a "good" school, we have ambitions for all our pupils and have high expectations of them. Pupils, staff, parents and governors strive to create an environment where children are safe, happy, self-confident, behave well and are successful across a broad and balanced curriculum.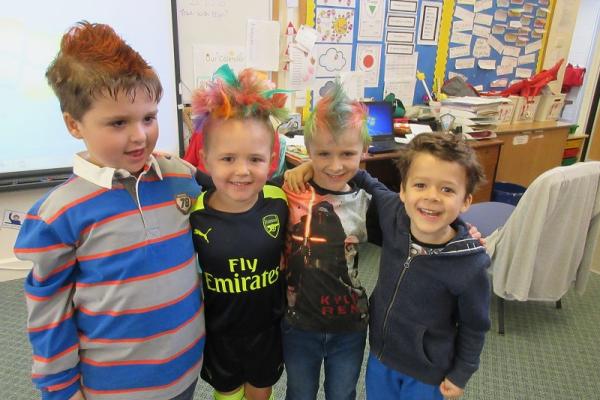 Petersfield Church of England (Aided) Primary School is a small, but growing, rural school serving families from within the parish boundaries of Orwell, Arrington, Croydon, Tadlow, Whaddon and Wimpole. We are committed to providing a high quality education within a Christian context and we work hard to create a caring environment, both inside the classroom and out. By focusing on excellence, enjoyment, perseverance and building relationships we support and inspire our pupils throughout this stage of their lifelong learning journey.
Our February 2016 SIAMS report highlighted that "the distinctiveness and effectiveness of Petersfield Primary as a Church of England school are good because:
School leaders have clarity of vision, drive and ambition for the school, founded on the Christian ethos.
Pupils demonstrate significant strengths in their social, moral, spiritual and cultural development.
Imaginative and challenging RE teaching ensures pupils of all abilities are engaged and high standards attained."
It went on to identify that:
"Relationships are exemplary, modelled by adults and particularly strong between older and younger pupils through the 'buddy' system.
Staff have high expectations of pupils which is reflected in the progress they are making in their workbooks.
The school's values are clearly stated and recognised by all stakeholders.
Excellent links have been established with the community, including with the Parish Church.
There are significant strengths in teaching and learning in RE at Petersfield. Teachers use imaginative approaches to engage pupils of all levels of ability.
A high level of challenge is evident in the 'big questions' explored across the age range.
Leaders, including the incumbent and the chair of governors, have the vision, ambition and drive required to secure future success.
SMSC is strong and the emphasis placed on this by school leaders is recognised and much appreciated by parents. The articulate, thoughtful and open-minded engagement of pupils in discussions with each other and with adults is testimony to the effectiveness of the leadership of Petersfield CEVA Primary School."
We very much look forward to welcoming you to Petersfield where, as partners in learning together, we strive to provide the very best for each individual.
Karen Gwynn and Laura Penrose, Co-Headteachers.
Latest News
21st Oct - Stand Up to Cancer Day raised over £900 on the day - do please visit our Just Giving page to donate. Pupils had wacky hair, dressed down, sold cakes and enjoyed being the teacher. Pupil comments included a plan to be strict and a question for teachers 'How do you manage it?!'.
21st Oct - We are very proud of Ben who was awarded the Holland's Music cup for his enthusiasm and self motivation. He is a role model to others as he is always practising and keen to improve.
17th Oct - We are incredibly proud that Petersfield was represented on the successful Cambridge United Under 11s Latvia Tour, the first of the season starting with a tournament win.
17th and 18th Oct - Parents' Evening at Petersfield with the opportunity for parents to have a sneak preview of the stunning whole school poppy Remembrance display.
18th Oct - Congratulations to our year 5-6 football team for their excellent team spirit in the cluster competition. 7th was a great achievement and the first game was won 5-0 despite the heavy rain!
12th Oct - Following a visit last week from a tortoise, Elm class welcomed a pet snake into school as part of their snake topic. Many thanks to the pet owners for such an interesting visit.
11th Oct - We were delighted to share in the excitement and enthusiasm of our returning year 6 pupils who learnt about Christian Aid at the Ely Cathedral Day.
5th Oct - Congratulations to our 'Gobblefunk' Roald Dahl Day fabulous words winners announced in assembly today.
3rd-5th Oct - Today we welcomed our first new reception parents to share lunch with us. Well done to our Mums, Dads and pupils who received clean plate stickers! We appreciate the comments reflecting how much you enjoyed the event and look forward to the next parent lunch on Decorations Day.
30th Sept - We were delighted to welcome members of the school and local community to our Macmillan Fundraising Coffee Morning (raising £140) and our 'Petersfield's Proud' Internet Safety and Art showcase.
30th Sept - Our first Headteacher Awards of Autumn 2016 (with our Celebration Collective Worship now being led by our Year 6 pupils) recognised the work and learning behaviours we are most proud of. Please see our weekly 'Petersfield Press' for more information.
28th Sept - CONGRATUATIONS! To our first Writers of the Week: Alice, Emma, Nicolas, Noah, Thomas, Liam. Please visit Mr. Ashford's class page to find out more.
27th Sept - Rowan and Yew class explored Chapel Orchard as part of their science topic work.
Latest Newsletters
Notices