Welcome to Petersfield Church of England Aided Primary School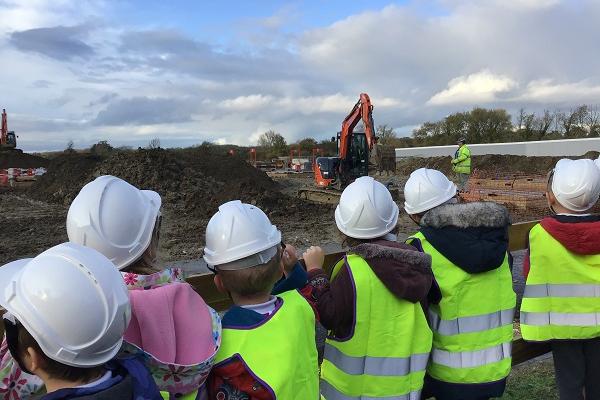 Welcome to our school website. This is designed to give you an insight into the exciting place that is Petersfield Church of England (Aided) Primary School. We very much look forward to welcoming you into school soon to find out even more.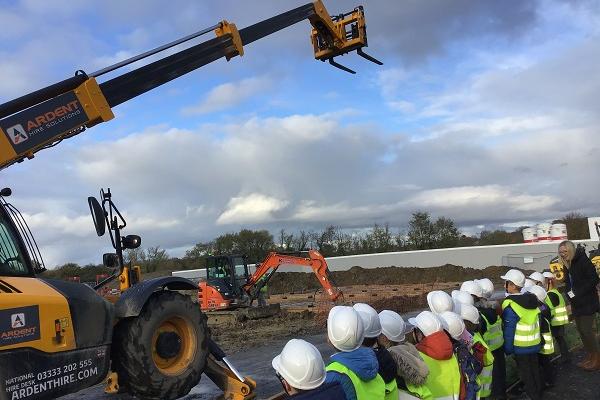 Petersfield Church of England (Aided) Primary School is a small, rural school serving families from within the parish boundaries of Orwell, Arrington, Croydon, Tadlow, Whaddon and Wimpole and from many other locations outside of our school catchment. We are committed to providing a high quality education within a Christian context and we work hard to create a caring environment, both inside the classroom and out. By focusing on excellence, enjoyment, perseverance and building relationships we support and inspire our pupils throughout this stage of their lifelong learning journey.
Our 2017 Ofsted report recognises many of the school's great strengths, particularly in relation to the good start the children make in the Early Years Foundation Stage, keeping the children safe, the caring ethos, behaviour, relationships and the strong leadership and management of the school. The report identifies that Petersfield is a 'well-organised and improving school in which pupils are well cared for and develop confidence in their learning'. We are very proud that the children at our school are so caring, well behaved and respectful.
Our February 2016 SIAMS report highlighted that "the distinctiveness and effectiveness of Petersfield Primary as a Church of England school are good because:
School leaders have clarity of vision, drive and ambition for the school, founded on the Christian ethos.
Pupils demonstrate significant strengths in their social, moral, spiritual and cultural development.
Imaginative and challenging RE teaching ensures pupils of all abilities are engaged and high standards attained."
It went on to identify that:
"Relationships are exemplary, modelled by adults and particularly strong between older and younger pupils through the 'buddy' system.
Staff have high expectations of pupils which is reflected in the progress they are making in their workbooks.
The school's values are clearly stated and recognised by all stakeholders.
Excellent links have been established with the community, including with the Parish Church.
There are significant strengths in teaching and learning in RE at Petersfield. Teachers use imaginative approaches to engage pupils of all levels of ability.
A high level of challenge is evident in the 'big questions' explored across the age range.
Leaders, including the incumbent and the chair of governors, have the vision, ambition and drive required to secure future success.
SMSC is strong and the emphasis placed on this by school leaders is recognised and much appreciated by parents. The articulate, thoughtful and open-minded engagement of pupils in discussions with each other and with adults is testimony to the effectiveness of the leadership of Petersfield CEVA Primary School."
We very much look forward to welcoming you to Petersfield where, as partners in learning together, we strive to provide the very best for each individual.
Karen Gwynn and Laura Penrose, Co-Headteachers.
Latest News
18th Nov - This week is our 'Walk to School Week'. Do please join us each day at the Chequers to form a pupil, parent and staff 'walking bus' from 8.45am. Thank you.
15th Nov - Staff and governors, met with Angela Lawn from the YMCA to discuss the findings from our staff and pupil wellbeing surveys. We will now work on the actions from the surveys as we continue to improve wellbeing in our school and ensure we all understand why this is so important.
15th Nov - Today we wore odd socks for 'Children in Need' and raised £77.02. In assembly we discussed what charity means and the history of 'Children in Need'.
14th Nov - Our Year 5 and 6 pupils had 'Playleader' training today from County. This training is invaluable as it provides our older pupils with the skills to engage and lead a variety of games with all the children in our school.
14th Nov - Thanks to Croudace for allowing a visit, Ash and Elm class learnt about house building as part of their topic work.
13th Nov - Thanks to FOPS funding, Divergent Drama led workshops on Anti-bullying today.
11th Nov - Congratulations to our netball team who finished 2nd in their first competition!
11th Nov - 'We will remember them'. Year 6 joined the local community to mark the 2 minutes silence today whilst the rest of the school observed the silence in school after 'planting' their poppy sculptures.
10th Nov - Staff and pupils attended the Remembrance Service at the Methodist Church today.
8th - At Headteacher Award Assembly today, we were inspired by the attitude to learning of our pupils. Many of the children received an award for their determination and resilience, displaying the attitude of a growth mindset. Well done!
7th Nov - Mrs Sirett was impressed with the children who attended the Outdoor Orienteering Activity Event. For many it was their first experience of competitions yet they really displayed the spirit of the games!
1st Nov - Wow! Another amazing fireworks display tonight! Our thanks to Steve and his team and all of the FOPS volunteers and staff. We dedicated tonight's fireworks to the memory of Susan Walford.
1st Nov - Using their oracy skills, the children explained to parents, grandparents and peers, the home learning they had undertaken over the half term.
31st Oct - Pupils in Y5 and Y6 enjoyed a dramatic theatre group presentation about keeping our air clean and how we need to look after our environment. 'It was fun, with an important message too'.
29th Oct - We now have three choices on our new lunch menu each day. Happy choosing!
Tuesday 29th Oct - Welcome back to Autumn half term 2! It was great to share the children's excitement as they recounted their half term and to see the busy learning today.
28th Oct - First Aid training for all staff today.
Latest Publications
Notices