Pine
Pine Class Spring Term
Welcome to Pine Class. We have 26 pupils. Our teacher is Mr Carter and our teaching assistant is Mrs Sirett.

This term, our creative curriculum topic is 'The Groovy Greeks', we will discover that the Ancient Greek civilisation emerged after 800 BC, and reached its peak around 330 BC with the conquests of Alexander the Great. The children will learn that Ancient Greece was made up of individual city states, which frequently fought between each other. However, all of the city states shared a similar language, and a similar Greek culture involving Gods, myths and sports. Importantly, we will find out that Ancient Greece was not one country, but it was one civilisation.
What you need for school
What do you need for school?
Your PE Kit (team coloured T-shirt, shorts and trainers, plus track suit type trousers and top during the winter months). This is kept in school for the half term.
Your book bag, with reading book, Learning Link and completed homework.
Bottle of fresh WATER.
KS2 need to bring a fresh fruit snack for break time (infants receive a piece of fruit from school).
Outdoor shoes and a change of clothes for the school field in winter and a coat, warm hat and gloves during the winter.
To know if you are a school dinner or a packed lunch.
Sun hat and sun cream during the summer.
Swimming kit (one piece swim suit for girls; trunks and NOT baggy shorts for boys; towel and swimming hat for ALL).
All stationery will be provided.
Feedback to improve our learning
We all have been involved in a dialogue about the high expectations we have of all pupils. Effective feedback involves a dialogue to identify what has been done well and the next steps to learning. Pupils are regularly given verbal feedback about their work and areas to work on. Where appropriate, we use pink highlighting to identify where we are 'Tickled Pink' that the Success Criteria (expectations set out at the start of the lesson) have been achieved. Green highlighting identifies a next step (Green for Growth). Children are also encouraged to self-edit and correct or improve something using their purple polish pen. For more information, please do ask your child, read our policy on the school website or speak to us.
Non-Negotiables
In Pine Class we are particularly focusing on:

ALL marking responded to
No OK as a response
Sensible faces (as part of pupil self-assessment)
Success criteria written
Correct letter formation and joined handwriting
Starting writing at the margin
Writing on the line
Spellings copied correctly
Capital letters
Full stops, Exclamation marks, Question marks
Their, there, they're used correctly
To and too used correctly
No doodling or scribbling
No rubbing out

DUM TUMS (Date, underline, miss a line, title, underline, miss a line, success criteria)
TWINKL Free Offer - Teaching Resources for Parents
In the spirit of preparing for every eventuality, the teaching resource site Twinkl (a well respected and widely used resource) have sent the following offer through.

Hello,

As the Coronavirus spreads, we're aware that more schools are closing and pupils' learning is being disrupted. Parents, carers and teachers are looking for ways to ensure the continuity of education during school closures so that no children miss out on valuable learning time.

To support you during this period, Twinkl is offering every teacher in England access to all Twinkl resources with a One Month Ultimate Membership, totally free of charge. We're also extending this to every parent and carer in your school so your pupils can still have access to high-quality learning during any periods of disruption.

Setting this up is really easy to do - go to www.twinkl.co.uk/offer and enter the code UKTWINKLHELPS
Be an Easter nature detective!
Easter Holiday Nature Activities

Learning outside supports the development of healthy and active lifestyles by offering children opportunities for physical activity, freedom and movement, and promoting a sense of well-being. This gives the children contact with the natural world and offers them experiences that are unique to outdoors, such as direct contact with the weather and the seasons. Playing and learning outside also helps them to understand and respect nature, the environment and the interdependence of humans, animals, plants, and lifecycles. With this in mind, I have put together a zip file of nature related activities to try out over the Easter holiday. Make sure you follow the current Government guidance for social-distancing and self-isolating and ask your parent/carers' permission first. Have fun!
Online Maths Lessons
The White Rose Maths Team has prepared a series of five maths lessons for each year group from Year 1-8. They will be adding five more each week for the next few weeks. Every lesson comes with a short video showing you clearly and simply how to help your child to complete the activity successfully. Please see the 'Online Maths Lessons' weblink on the page.
Welcome to our class page

Pine
We are a Year 3 and Year 4 class.
Staff in Pine
View staff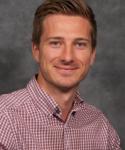 Teacher - Mr H Carter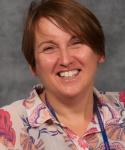 Teaching Assistant - Mrs S Sirett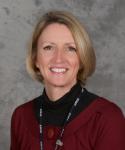 Teaching Assistant - Mrs J Clark
Pine Curriculum Newsletter
Pine Downloads
Pine Website Links