Prevent
The Prevent Agenda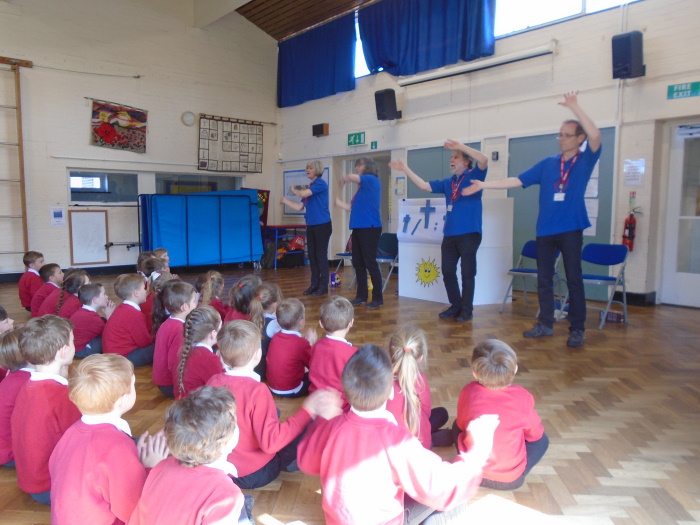 From 1 July 2015 we are subject to a duty under section 26 of the Counter-Terrorism and Security Act 2015 to have "due regard to the need to prevent people from being drawn into terrorism". Protecting children from the risk of radicalisation and extremism is part of all staff's wider safeguarding duties.
Radicalisation refers to the process by which a person comes to support terrorism and forms of extremism. Extremism is vocal or active opposition to fundamental British values, including democracy, the rule of law, individual liberty and mutual respect and tolerance of different faiths and beliefs and includes calling for the death of members of our armed forces, whether in this country or overseas. During the process of radicalisation it is possible to intervene to prevent vulnerable people being radicalised.
At Petersfield we have a policy and a risk assessment and action plan to meet our statutory obligations to work to prevent people being drawn into radicalisation and extremism. All staff are being trained in the necessary skills to identify people at risk, follow the policies and procedures of the Local Safeguarding Children's board and teach pupils about safety including online safety.
At Petersfield we focus on addressing safeguarding with pupils through personal, social health and economic and citizenship education (PSHCE) lessons. However, we ensure that educating our pupils about safeguarding, including online, is done through teaching and learning opportunities, as part of providing a broad and balanced curriculum.
Latest News
24th Apr - School reopens to pupils, parents and visitors for the start of the summer term. Welcome back!
23rd Apr - Our INSET Day training for staff is focused on further developing our creative curriculum.
5th Apr - Whilst school is now closed for Easter, extra curricular drama and sports clubs are running throughout the holidays. Happy Easter! School will reopen to pupils, parents and visitors on Wednesday 24th April following a day of staff INSET.
5th Apr - We were thrilled to be joined by so many parents and members of our community for the Rock Steady Concert. It was a delight to witness the children performing in the bands with so much enthusiasm and talent! We all finished by singing 'When I'm 64'.
5th Apr - This morning, in the sunshine, we walked to the church for our Lent Service. We laid our decorated stones outside the church entrance to make a cairn before the service. 'It was good fun putting together I am a disciple, get me out of here!' reported a year 6 pupil.
3rd Apr - The children really enjoyed the GENR8 assembly: 'I enjoyed the songs', 'They are fun', 'They make the story interesting' and 'I love the puppets'.
3rd Apr - Today, whilst visiting the church, each class had the opportunity to explore 7 prayer stations of their choice and decorated their rock in advance of Friday's Lent service.
2nd Apr - Staff completed their Resus training, ready for the swimming season, today.
Latest Publications
Notices