Prevent
The Prevent Agenda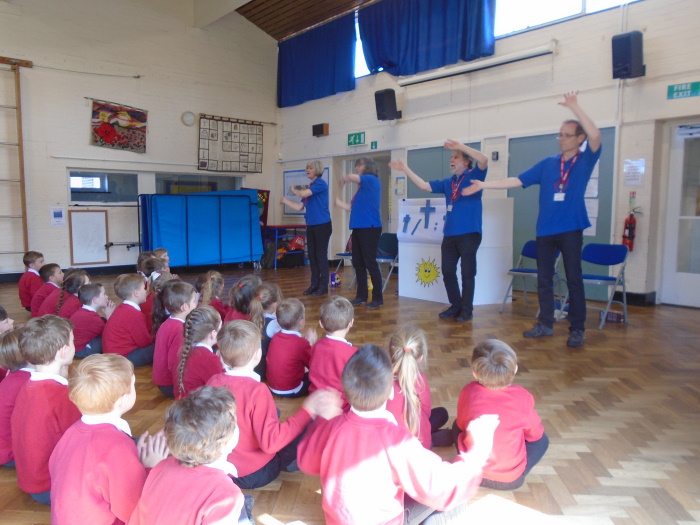 From 1 July 2015 we are subject to a duty under section 26 of the Counter-Terrorism and Security Act 2015 to have "due regard to the need to prevent people from being drawn into terrorism". Protecting children from the risk of radicalisation and extremism is part of all staff's wider safeguarding duties.
Radicalisation refers to the process by which a person comes to support terrorism and forms of extremism. Extremism is vocal or active opposition to fundamental British values, including democracy, the rule of law, individual liberty and mutual respect and tolerance of different faiths and beliefs and includes calling for the death of members of our armed forces, whether in this country or overseas. During the process of radicalisation it is possible to intervene to prevent vulnerable people being radicalised.
At Petersfield we have a policy and a risk assessment and action plan to meet our statutory obligations to work to prevent people being drawn into radicalisation and extremism. All staff are being trained in the necessary skills to identify people at risk, follow the policies and procedures of the Local Safeguarding Children's board and teach pupils about safety including online safety.
At Petersfield we focus on addressing safeguarding with pupils through personal, social health and economic and citizenship education (PSHCE) lessons. However, we ensure that educating our pupils about safeguarding, including online, is done through teaching and learning opportunities, as part of providing a broad and balanced curriculum.
Latest News
15th Feb - School is now closed for half term. We look forward to welcoming pupils, parents and visitors back to school on Monday 25th February
15th Feb - Congratulations to our Holland's Cup winner for demonstrating her musical skills this term.
12th Feb - Well done year 6! Your enthusiasm, questioning skills and enjoyment of the text were a credit to you during the first early morning booster session today.
8th Feb - Today we were joined by our Health and Safety Governor for a meeting with our representatives, followed by a Health and Safety walk around the school site. Together, we worked to identify any Health and Safety issues.
7th Feb - As part of their topic work, Pine class visited Flag Fen today. This was a fantastic opportunity and will support their further learning back in the classroom.
7th Feb - In their class assembly, we were delighted to see all the learning the pupils in Rowan class have achieved this term. The Mayan headdresses and painted faces were very effective!
5th Feb - E-Safety Day - 'We have learnt that there are many websites and organisations which might ask us to give them permission to use our personal data and what we should do to keep our date safe'.
1st Feb - We were delighted to welcome our EDRA into school today. She visited each class, celebrating the work on show and commented on how she could see the positive impact of our oracy work.
31st Jan - Our KS1 children joined in our E-Safety workshops, learning interactively how to stay safe online. They learnt that we do not always know who we are messaging and we must not share our details online.
Latest Publications
Notices