School Curriculum
Creative Curriculum Review – Summer 2017
Having based our curriculum planning on the current Creative Curriculum document below for two years, we are now in a position to review it.
The revised creative curriculum was modified to meet the requirements of the 2014 National Curriculum whilst retaining key effective elements of our old curriculum which had been developed and improved over many years in conjunction with staff training. Our Creative Curriculum remains a useful starting point, however a number of issues have become apparent:
EYFS and KS1 need a three year programme rather than a two year one;
Geography requires significantly more representation;
As the staff have worked through the cycle, they have noted ways in which the English section can be made to fit better with other subjects and these improvements need to be incorporated;
The PSHE content is significant. This needs review to ensure effective time management of key content.
Staff discussions have raised the following points to be addressed as part of the review process:
The 2014 National Curriculum is much more subject specific and there are far fewer themes and topics which link across the curriculum than previously;
Specific areas remain where teacher upskilling is desirable. Primarily, these areas are languages and music;
The previous, very clear, progression of DT skills and content needs to be revised in line with the new curriculum;
A negative impact on teaching and learning has been created by the considerable time pressure from content-heavy foundation subjects. These subjects get 'squeezed out' either because previously planned tasks take longer than expected or because of other events;
Many 'extra' events take time away from foundation subjects. Wherever possible, these can be associated with particular subjects, however sometimes they do not match the objectives/content that we are required to deliver.
Proposals
An updated Creative Curriculum document will be written in the Autumn term which has:
a third cycle for EYFS & KS1;
greater geography content;
refined PSHE content;
more D&T opportunities.
We will revise and re-implement a skills progression for all foundation subjects so that different expectations for each year group are explicitly clear. This is part of a planned rolling programme over the next two/three years. We will begin for 2017-8 with Art, to tie in with work on achieving the Arts Mark, and History and Geography where initial work has already been done. PE will continue to follow the Cambridgeshire Scheme of Work with adaptations made, as required, to fit in with other subjects. Music will continue to be based on published schemes (Music Express) whilst our new language specialist will implement a new scheme of Spanish teaching from September 2017. During 2017-18, the new RE curriculum 'Understanding Christianity' will be piloted and rolled out across the school by Mrs Williams who attended a series of Diocese training this year.
We will review our programme of extra events and only keep those which make a significant contribution to the wider needs of the school. Where these events do occur, whenever possible, we will ensure that they are planned for sufficiently in advance so that they can be incorporated into our teaching programs in a more coherent manner.
The SLT will investigate the possibility of moving assembly to last thing in the afternoon to reduce disruption straight after lunch and ensure that the time available for foundation subjects is used as productively and with as few interruptions as possible.
When planning foundation subjects, teachers will concentrate on fewer but higher quality activities which really move the children's learning on. Our curriculum champion will audit further staff training needs.
The SLT will investigate the possibility of more specialist support for the teaching of music and Languages and for developing the skill sets of the staff.
We will plan for collapsed curriculum opportunities so that better use can be made of the specialisms of the staff across the school. This will also help to provide quality teaching and learning opportunities for subjects that might otherwise get squeezed.
Ms Catchpole, Curriculum Champion, July 2017.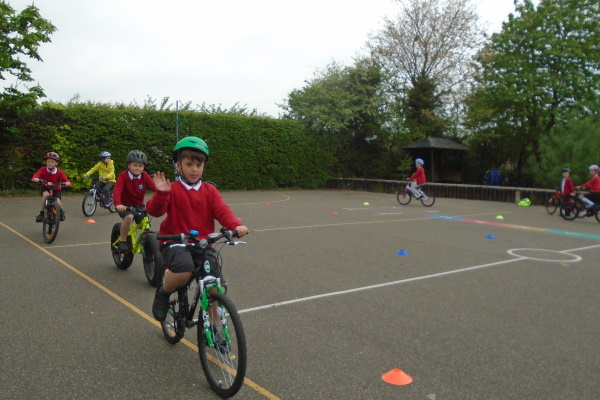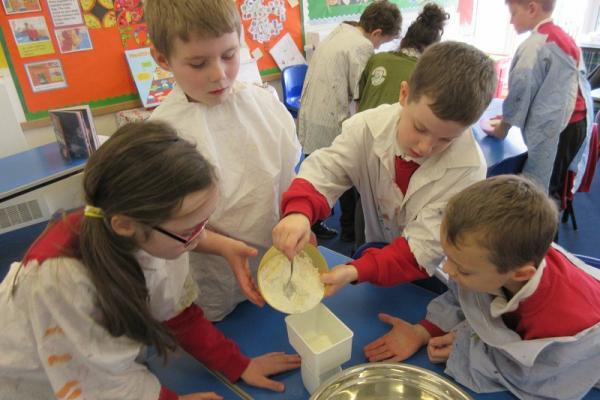 School Curriculum 17-18 / 16-17
Please view the documents below for details of the curriculum for each class.
Please view the documents below for details of our school curriculum.
If you want to find our more about our school curriculum, please contact your child's classteacher in the first instance. Alternatively, please contact Ms Catchpole via the office. Ms Catchpole is responsible for the whole school creative curriculum and was appointed to the role of Curriculum Champion in Spring 2017.
Latest News
13th Oct - Well done to Yew class for holding their delicious FOPS cake sale.
13th Oct - School Council discussed how to further improve lunch time in school with classes and a CCS representative.
13th Oct - Rowan class assembly showcased their learning and they sang 'Search for the Hero'. We were very proud!
12th Oct - Year 5 and 6 visited West Stow and learnt many facts to support their ongoing topic in a hands on, exciting way.
5th Oct - Each class voted for a Health and Safety Representative. During the meeting, we discussed their roles and what it means to be a Health and Safety Rep in school. Each class has a book to record anything that needs addressing. The pupils are taking their responsibility very seriously.
5th Oct - We were again delighted to welcome more of our EYFS parents into school for lunch today.
3rd Oct - Well done to our year 5 representatives who participated in the County English Challenge. We were very proud of their teamwork and knowledge.
3rd Oct - It was delightful to welcome Rev. Felicity and Mr Holland back into school this term for Collective Worship.
3rd Oct - We were delighted to welcome parents of our new reception pupils into school to share a school lunch with us.
3rd Oct - Year 6 visited Ely Cathedral with Barrington School and many other pupils from around the Diocese.
29th Sept - We have raised nearly £200 for Macmillan Cancer Support. Special thanks go to Mrs Seiler who helped organise this. It was wonderful to see so many members of the community and old and new parents enjoying a delicious cake, cuppa and chat!
29th Sept - We held a reflective, thoughtful harvest service led by Revd. Felicity in church. Our pupils gave thanks for the food we eat and donated produce for Jimmy's Night Shelter in Cambridge. They understand how lucky they are and how we need to remember those who are not so fortunate.
28th Sept - We welcomed Mrs MacFarlane from Cambridge Catering Service into school to talk about our Healthy Lifestyles project.
26th Sept - Today we welcomed Mr John Lucas, our Ofsted inspector, into school.
25th Sept - We look forward to welcoming Ofsted into school tomorrow. Parents, please do click on the link to Parentview at the bottom of the page to share your views about our wonderful school.
22nd Sept - Big smiles could be see as individual and family photos were taken to send home and to update our welcome entrance board.
21st Sept - Mrs Miller led our assembly providing an interesting report on the items discovered at last year's archeological dig at Petersfield and at other locations in the village.
21st Sept - Thank you to Barrington School for hosting the Parenting Course taster session.
20th Sept - We are delighted to have been awarded our Bronze level Modeshift STARS accreditation as a result of our Travel Plan. Our aim, through this work is ensure safe, healthy and active travelling to and around our school.
20th Sept - Today our collaboration partner Headteachers - Mrs Davies from Barrington and Mrs Davies from Foxton - joined us in school and commented on the wonderful learning environment, high quality display of our pupils' work and the calm behavior.
19th Sept - We welcomed a member of the County Attendance team into school to review our Attendance procedures. More information to follow, but please do keep an eye on new weekly monitoring of our whole school attendance figure in reception.
Latest Publications
Notices