School Curriculum
Creative Curriculum Review – Summer 2017
Having based our curriculum planning on the current Creative Curriculum document below for two years, we are now in a position to review it.
The revised creative curriculum was modified to meet the requirements of the 2014 National Curriculum whilst retaining key effective elements of our old curriculum which had been developed and improved over many years in conjunction with staff training. Our Creative Curriculum remains a useful starting point, however a number of issues have become apparent:
EYFS and KS1 need a three year programme rather than a two year one;
Geography requires significantly more representation;
As the staff have worked through the cycle, they have noted ways in which the English section can be made to fit better with other subjects and these improvements need to be incorporated;
The PSHE content is significant. This needs review to ensure effective time management of key content.
Staff discussions have raised the following points to be addressed as part of the review process:
The 2014 National Curriculum is much more subject specific and there are far fewer themes and topics which link across the curriculum than previously;
Specific areas remain where teacher upskilling is desirable. Primarily, these areas are languages and music;
The previous, very clear, progression of DT skills and content needs to be revised in line with the new curriculum;
A negative impact on teaching and learning has been created by the considerable time pressure from content-heavy foundation subjects. These subjects get 'squeezed out' either because previously planned tasks take longer than expected or because of other events;
Many 'extra' events take time away from foundation subjects. Wherever possible, these can be associated with particular subjects, however sometimes they do not match the objectives/content that we are required to deliver.
Proposals
An updated Creative Curriculum document will be written in the Autumn term which has:
a third cycle for EYFS & KS1;
greater geography content;
refined PSHE content;
more D&T opportunities.
We will revise and re-implement a skills progression for all foundation subjects so that different expectations for each year group are explicitly clear. This is part of a planned rolling programme over the next two/three years. We will begin for 2017-8 with Art, to tie in with work on achieving the Arts Mark, and History and Geography where initial work has already been done. PE will continue to follow the Cambridgeshire Scheme of Work with adaptations made, as required, to fit in with other subjects. Music will continue to be based on published schemes (Music Express) whilst our new language specialist will implement a new scheme of Spanish teaching from September 2017. During 2017-18, the new RE curriculum 'Understanding Christianity' will be piloted and rolled out across the school by Mrs Williams who attended a series of Diocese training this year.

We are delighted to be working towards the Silver Artsmark this year. We strongly believe the arts provide a foundation for learning to enable children to achieve their full potential.
We have undertaken pupils and staff surveys to see areas they would like improvements in. This will involve upskilling our staff and giving pupils many opportunities to develop their creativity. We plan to invite artists in to inspire and motivate our pupils and have already booked the O2 for our eldest pupils to join in with the biggest choir in the world "Young Voices".
We firmly believe that children of all abilities learn best when they are inspired and their creativity can take them in many directions! This year our pupils, through art and design, dance, drama, music and creative writing will be enjoying the Artsmark journey.
We will review our programme of extra events and only keep those which make a significant contribution to the wider needs of the school. Where these events do occur, whenever possible, we will ensure that they are planned for sufficiently in advance so that they can be incorporated into our teaching programs in a more coherent manner.
The SLT will investigate the possibility of moving assembly to last thing in the afternoon to reduce disruption straight after lunch and ensure that the time available for foundation subjects is used as productively and with as few interruptions as possible.
When planning foundation subjects, teachers will concentrate on fewer but higher quality activities which really move the children's learning on. Our curriculum champion will audit further staff training needs.
The SLT will investigate the possibility of more specialist support for the teaching of music and Languages and for developing the skill sets of the staff.
We will plan for collapsed curriculum opportunities so that better use can be made of the specialisms of the staff across the school. This will also help to provide quality teaching and learning opportunities for subjects that might otherwise get squeezed.
Ms Catchpole, Curriculum Champion, July 2017.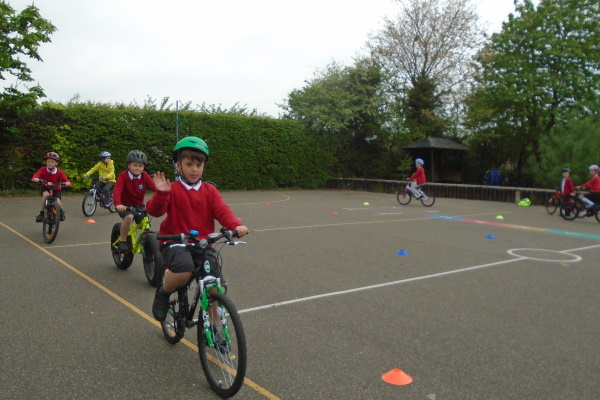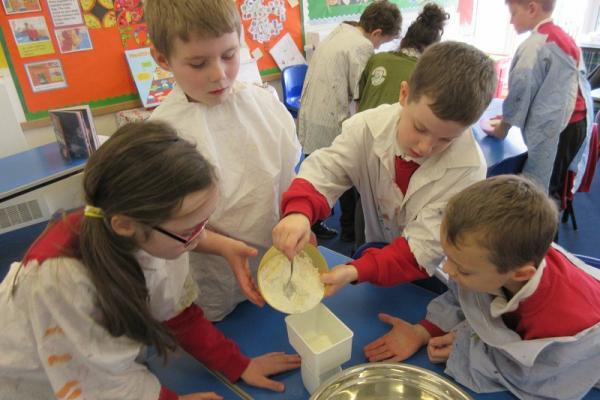 School Curriculum 17-18
Please view the documents below for details of the curriculum for each class.
Please view the documents below for details of our school curriculum.
If you want to find our more about our school curriculum, please contact your child's classteacher in the first instance. Alternatively, please contact Ms Catchpole via the office. Ms Catchpole is responsible for the whole school creative curriculum and was appointed to the role of Curriculum Champion in Spring 2017.
Latest News
17th Jun - INSET day. School is closed to pupils, parents and visitors today as staff attend the training day. This is one of 5 required days set throughout the academic year. Please see the 'Term Dates' section of this website for next year's training dates.
14th Jun - We were delighted by the huge turnout of male carers who attended our Father's Day lunch and afternoon activities. It was wonderful seeing the children enjoying the company. The 'bee-related' activities mean the honey bees now have many homes!
14th Jun - Our 'Walk to School' week finished with the sun shining! Thank you to the volunteers who walked with us throughout the week. They enabled so many children and staff to have more exercise before the start of the school day.
12th Jun - Our year 4 pupils attended the first session of our new coding club, thanks to Mr Anderson and our parent volunteer. We look forward to seeing the outcome from all their new skills.
11th Jun - We were delighted to be joined by Bishop Stephen, Beverley from Age UK and many members of the community to celebrate the work of our Lent Challenge. Bishop Stephen led collective worship, was given a tour of our school by the pupils than had a cup of tea with the Petersfield Community.
11th Jun - Mrs Penrose was joined by a County representative for a bus ride along today. The positive comments about the bus escort and children were a delight to hear.
10th Jun - Well done to all those who joined us to walk to school, despite the weather, as we started Walk to School Week.
9th Jun - Thanks to parents, governors, pupils, staff and the community, our Sensory Garden looked amazing following the final touches and the addition of our pupils' sculptures. Ice-creams added to the enjoyment and we were delighted to welcome so many people in as part of Orwell Open Gardenss.
7th Jun - It was, once again, a delight to see the incredible variety of learning that had taken place over the half term. Rainforests, quizzes, home-made clocks, dazzling artwork and so much more!! Thank you to the parents who came to see and hear about the learning.
6th Jun - Some pupils in KS2 took part in an inter-school 'Quad Kids'. They enjoyed this event and worked well together.
6th Jun - Well done to the pupils who took part in the Maths Challenge in Cambridge. They demonstrated their amazing fluency and reasoning skills.
6th Jun - We were absolutely delighted to welcome all of KS2 from Barrington and Foxton to our BFP Healthy Minds and Healthy Bodies Oracy day. What a showcase of oracy skills with new friends!
3rd Jun - Welcome back to the first day of the busy, exciting and final half term of the 18-19 academic year.
24th May - School is now closed. We wish all our children and their families a lovely half term break. Enjoy the sunshine and we look forward to welcoming you back into school on Monday 3rd June.
23rd May - Today, our Year 6 pupils had the wonderful opportunity to do practical scientific experiments with Claire from the Children Challenging Industry (CCI) programme (primary schools and science-based manufacturing companies working together) as part of the science curriculum.
22nd May - Wow year 2! You should be very proud of your attitude and achievement over the last two weeks as you have taken SATs in your stride showing all you have learnt. We are very proud of you!
21st May - Excellent fun in the river was had by all Rowan and Yes class at Stibbington!
17th May - We celebrated the pupils' varied achievements in assembly. All of year 6 achieved an award due to their hard work and positive attitude this week. Mr Hollands presented his cup to a child who demonstrated a great willingness to learn the piano and play in a band in the Rock Steady group.
16th May - Well done Year 6. SATs are done! You are a credit to yourself and Peterfield School!
Latest Publications
Notices