School Curriculum
Creative Curriculum Review – Summer 2017
Having based our curriculum planning on the current Creative Curriculum document below for two years, we are now in a position to review it.
The revised creative curriculum was modified to meet the requirements of the 2014 National Curriculum whilst retaining key effective elements of our old curriculum which had been developed and improved over many years in conjunction with staff training. Our Creative Curriculum remains a useful starting point, however a number of issues have become apparent:
EYFS and KS1 need a three year programme rather than a two year one;
Geography requires significantly more representation;
As the staff have worked through the cycle, they have noted ways in which the English section can be made to fit better with other subjects and these improvements need to be incorporated;
The PSHE content is significant. This needs review to ensure effective time management of key content.
Staff discussions have raised the following points to be addressed as part of the review process:
The 2014 National Curriculum is much more subject specific and there are far fewer themes and topics which link across the curriculum than previously;
Specific areas remain where teacher upskilling is desirable. Primarily, these areas are languages and music;
The previous, very clear, progression of DT skills and content needs to be revised in line with the new curriculum;
A negative impact on teaching and learning has been created by the considerable time pressure from content-heavy foundation subjects. These subjects get 'squeezed out' either because previously planned tasks take longer than expected or because of other events;
Many 'extra' events take time away from foundation subjects. Wherever possible, these can be associated with particular subjects, however sometimes they do not match the objectives/content that we are required to deliver.
Proposals
An updated Creative Curriculum document will be written in the Autumn term which has:
a third cycle for EYFS & KS1;
greater geography content;
refined PSHE content;
more D&T opportunities.
We will revise and re-implement a skills progression for all foundation subjects so that different expectations for each year group are explicitly clear. This is part of a planned rolling programme over the next two/three years. We will begin for 2017-8 with Art, to tie in with work on achieving the Arts Mark, and History and Geography where initial work has already been done. PE will continue to follow the Cambridgeshire Scheme of Work with adaptations made, as required, to fit in with other subjects. Music will continue to be based on published schemes (Music Express) whilst our new language specialist will implement a new scheme of Spanish teaching from September 2017. During 2017-18, the new RE curriculum 'Understanding Christianity' will be piloted and rolled out across the school by Mrs Williams who attended a series of Diocese training this year.

We are delighted to be working towards the Silver Artsmark this year. We strongly believe the arts provide a foundation for learning to enable children to achieve their full potential.
We have undertaken pupils and staff surveys to see areas they would like improvements in. This will involve upskilling our staff and giving pupils many opportunities to develop their creativity. We plan to invite artists in to inspire and motivate our pupils and have already booked the O2 for our eldest pupils to join in with the biggest choir in the world "Young Voices".
We firmly believe that children of all abilities learn best when they are inspired and their creativity can take them in many directions! This year our pupils, through art and design, dance, drama, music and creative writing will be enjoying the Artsmark journey.
We will review our programme of extra events and only keep those which make a significant contribution to the wider needs of the school. Where these events do occur, whenever possible, we will ensure that they are planned for sufficiently in advance so that they can be incorporated into our teaching programs in a more coherent manner.
The SLT will investigate the possibility of moving assembly to last thing in the afternoon to reduce disruption straight after lunch and ensure that the time available for foundation subjects is used as productively and with as few interruptions as possible.
When planning foundation subjects, teachers will concentrate on fewer but higher quality activities which really move the children's learning on. Our curriculum champion will audit further staff training needs.
The SLT will investigate the possibility of more specialist support for the teaching of music and Languages and for developing the skill sets of the staff.
We will plan for collapsed curriculum opportunities so that better use can be made of the specialisms of the staff across the school. This will also help to provide quality teaching and learning opportunities for subjects that might otherwise get squeezed.
Ms Catchpole, Curriculum Champion, July 2017.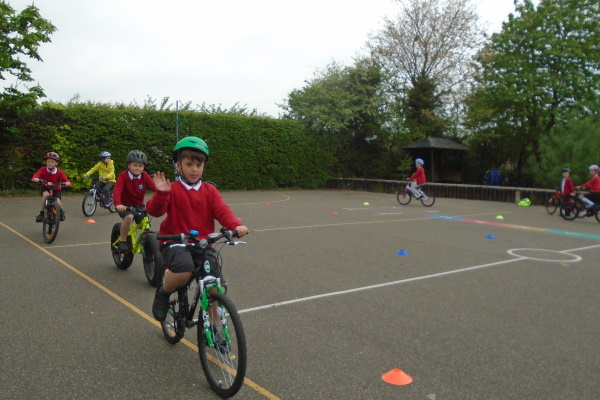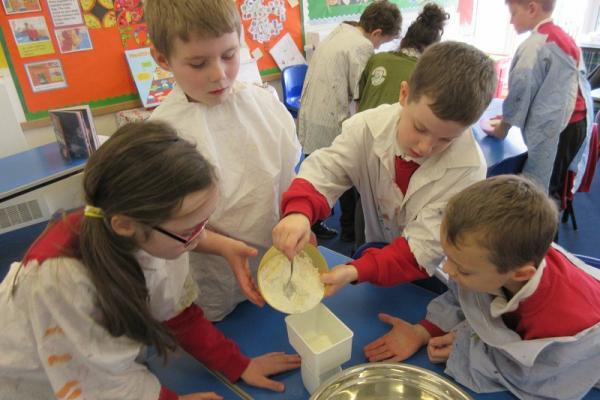 School Curriculum 17-18
Please view the documents below for details of the curriculum for each class.
Please view the documents below for details of our school curriculum.
If you want to find our more about our school curriculum, please contact your child's classteacher in the first instance. Alternatively, please contact Ms Catchpole via the office. Ms Catchpole is responsible for the whole school creative curriculum and was appointed to the role of Curriculum Champion in Spring 2017.
Latest News
19th Oct - School is now closed for half term. However, holiday sports clubs are running throughout the holiday week. Monday 29th is a staff INSET training day so school will reopen for the new term to pupils, parents and visitors on Tuesday 30th Oct. Happy half term!
19th Oct - Mr Hollands presented the Hollands' Cup to Thomas for his musicality and love of music. He also gave us a treat by dancing for us!
19th Oct - Well done Petersfield, we raised £104.64 for the Shine charity. It was delightful to see all the children dressed in yellow. This money will really make a difference to families in Cambridgeshire.
19th Oct - We enjoyed a wonderful Black History assembly. Children presented work inspired by: Frank Bowling, Chris Ofili, Lublin Himid, Uno Egonu and Hurvin Anderson. The children's work was so good that it was difficult to see the difference between the artist and the children's.
15th Oct - The Lunchtime Company, new lunch providers as of today, received rave reviews from pupils and staff who commented on the amazing taste, delicious smell the moment you entered the dining hall and the significant improvement in the school meals today.
15th Oct - School started with much excitement in assembly as our Story Teller challenged our understanding of stories. Each class is participating in an exciting workshop in preparation for sharing stories with children from Barrington and Foxton school after half term.
12th Oct - Well done to Yew class for their delicious FOPS cake sale fundraiser.
8th-12th Oct - Thank you to our amazing careers' week parent volunteers. Our pupils said: 'fascinating, we didn't know how many jobs there are in the world, quite exciting listening to the people, incredible to hear about the jobs, interesting to hear what other people do for work, and inspiring!'.
10th Oct - We were delighted to welcome The Lunchtime Company into school to tell us all about the exciting and tasty new menu for school meals from October 15th.
8th Oct - Welcome to our PGCE students working in Ash Class.
8th Oct - Our careers week is already inspiring conversations about 'What I am going to be when I grow up' thanks to our talks today on careers in epidemiology, working with wildlife and being a human rights lawyer. Many thanks to out inspirational volunteers.
5th Oct - Our year 6 pupils visited Ely Cathedral today, along with 600 pupils from schools in the Diocese. Their focus was WW1 and what life was like at the Home Front. It ended with poppies falling in the octagon. 'It was so beautiful'.'I loved looking up and seeing the falling poppies'.
5th Oct - As today was World Smile Day, in Collective Worship we discussed the importance of smiles and how it makes you and others feel when you smile. We asked our pupils to go home and give their families a big smile!
5th Oct - It was wonderful to hear our cook praise the whole of Rowan class for their polite manners today. She said that every child thanked her and was so polite. She said that in all the schools she has worked in, she has never had a whole class do that before.
3rd Oct - We are really focusing on our learning behaviours in school and went through this together in assembly. After reading the children's comments in their behaviour questionnaires, we have amended our plans including how we sit in assembly.
28th Sept - Well done to our first Headteachers' Award winners of 2018-19. What a good example to set to others.
28th Sept - Our pupils were delighted, excited and inspired by Jamie, who came from Rocksteady Music School to work with our pupils. They said: 'I want a band of my own when I get older!' and 'It was fun playing the electric guitar'.
28th Sept - Thank you to all who supported our Macmillan Coffee morning and cake sale today. We raised £160 for this worthwhile charity.
27th Sept - Rowan and Yew classes enjoyed a busy day explored Wicken Fen as part of their curriculum topic.
21st Sept - We went to church today to celebrate and give thanks for harvest. The children donated food and money to the Royston Food Bank. Our children read the prayers they had written in buddy groups.
20th Sept - The primary focus of our first Full Governing Body meeting of the academic year was on our Petersfield Priorities to further raise standards. Please do see how you can help your child by reading the weekly update on the newsletter.
Latest Publications
Notices